Milwaukee Bucks Daily: Bucks Head For Dallas After Third Straight Win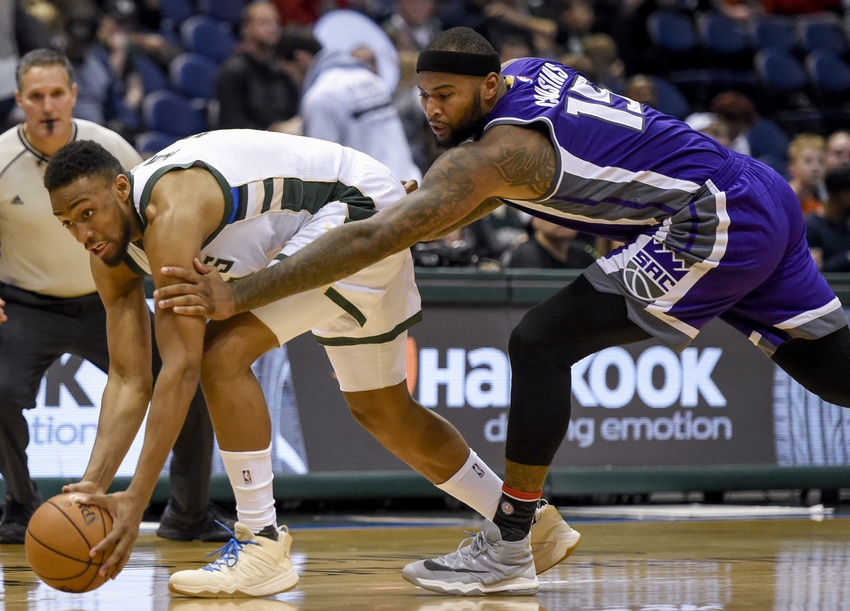 The latest Milwaukee Bucks Daily is here as the Bucks get rolling with a three-game win streak.
Welcome back to Milwaukee Bucks Daily.
If this is your first time joining us for the daily roundup, the idea of this piece is generally to help keep you up to date on the best of all the latest Bucks news on a day-to-day basis.
This column acts as a means to recap what you might have missed from us at Behind The Buck Pass on the previous day, but also more importantly to share with you some of the work from around the internet that is worth your attention as a Bucks fan.
As usual, if you spot something that you think might be of interest, you can send it our way too. Tweet it to @BehindTheBucks or mail it to winin6podcast@gmail.com.
Let's get down to it:
Best of Behind The Buck Pass From 11/5/16
Milwaukee Bucks: John Henson, Matt Barnes Rivalry Continues On Saturday (read here): Xan Nikchevich looked back on John Henson and Matt Barnes' eventful clash last year ahead of the Kings' trip to the Bradley Center.
Opposition Intel: Milwaukee Bucks vs. Sacramento Kings Preview With Rafe Wong (read here): I caught up with Rafe Wong of A Royal Pain to get up to date on all things Kings ahead of Saturday's game.
Milwaukee Bucks Game Preview: Nov. 5 vs. Sacramento Kings (read here): Ti Windisch also looked ahead to the action and rounded up all of our staff predictions heading into the game with the Kings.
Best of Bucks Across The Internet From 11/5/16
Preview: Bucks vs. Kings (read here): Matt Velazquez of the Milwaukee Journal Sentinel rounds up all of the reactions from another dominant Bucks win and a big night from Mirza Teletovic, as Milwaukee picked up their third straight win and moved to 4-2.
Bucks rookie Thon Maker staying patient, ready (read here): Again from Matt Velazquez of the Journal Sentinel, we hear the thoughts of Thon Maker on those back-to-back three-pointers, as well as his willingness to be patient and wait for his opportunities.
Mavericks will be without Nowitzki against Bucks (read here): As Dallas try to deal with their worst ever start to an NBA season, their struggles have now been compounded by the loss of Dirk Nowitzki to injury ahead of Sunday's visit of Milwaukee.
That's it for today's roundup but check back in tomorrow when we'll do it all again.
More from Behind the Buck Pass
This article originally appeared on