Milwaukee Bucks Daily: Back-To-Back Losses See Return To .500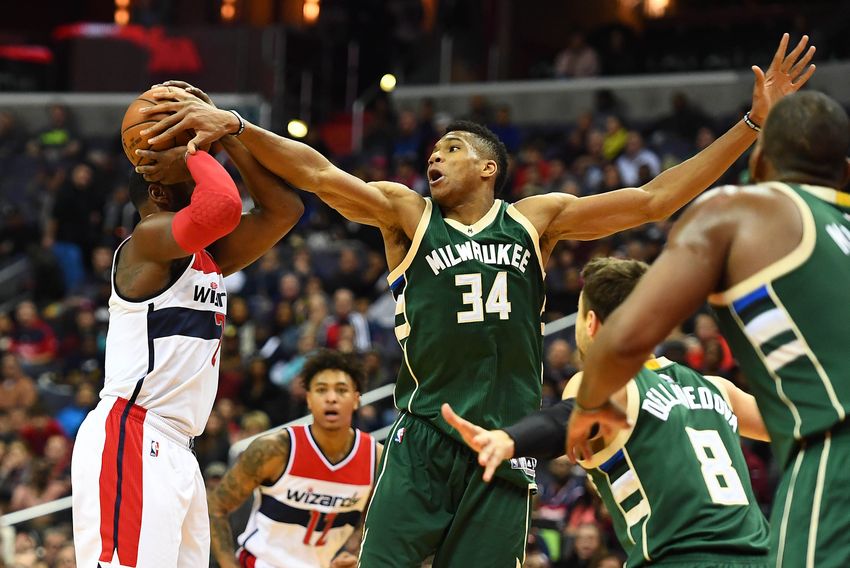 The latest Milwaukee Bucks Daily is here as a second straight loss sees the Bucks return to .500.
Welcome back to Milwaukee Bucks Daily.
If this is your first time joining us for the daily roundup, the idea of this piece is generally to help keep you up to date on the best of all the latest Bucks news on a day-to-day basis.
This column acts as a means to recap what you might have missed from us at Behind The Buck Pass on the previous day, but also more importantly to share with you some of the work from around the internet that is worth your attention as a Bucks fan.
As usual, if you spot something that you think might be of interest, you can send it our way too. Tweet it to @BehindTheBucks or mail it to winin6podcast@gmail.com.
Let's get down to it:
Best of Behind The Buck Pass From 12/10/16
Milwaukee Bucks: Takeaways From Loss To Atlanta Hawks (read here): Ti Windisch reflected on Milwaukee's loss to the Atlanta Hawks on Friday, highlighting some of his biggest takeaways from a Bucks collapse.
Milwaukee Bucks: Grades From 114-110 Loss To Atlanta Hawks (read here): I also revisited that Milwaukee loss to the Hawks grading the Bucks individually for a game which they really allowed to slip away from them.
Milwaukee Bucks Game Preview: Dec. 10 at Washington Wizards (read here): Ti Windisch outlined his major keys for the Bucks and Wizards, while also sharing our staff predictions for Saturday's game.
Best of Bucks Across The Internet From 12/10/16
Giannis Antetokounmpo's Hidden Talent (read here): Cutting through a lot of the empty praise surrounding the Greek Freak, Brew Hoop's Brett Abramczyk analyzes exactly how Giannis Antetokounmpo has become such an unstoppable force as a transition defender.
Wizards 110, Bucks 105: Late-game woes continue (read here): Charles Gardner of the Milwaukee Journal Sentinel spoke to Jason Kidd and a number of Bucks players about how they have struggled in terms of closing things out, following Saturday's loss to the Wizards.
That's it for today's roundup but check back in tomorrow when we'll do it all again.
More from Behind the Buck Pass
This article originally appeared on