Milwaukee Bucks: Best and Worst (January 6 – February 2)
Adam Coffman/FanSided via Behind the Buck Pass

Fansided
In this edition of the Milwaukee Bucks Best and Worst, we look at Milwaukee's struggles on defense and on the boards, plus much more.
Welcome to the Milwaukee Bucks' Best and Worst, a semi-regular column that will look back on some of the most encouraging and discouraging events we've seen in recent games.
We will focus on more overarching trends and statistical positives and negatives than simple game-by-game analysis.
The hope here is that by taking a step back, we can avoid short-term overreaction and focus on more encompassing issues.
After flying high during the last few weeks, the Bucks are mired in an extended skid, with just one win in their last eight games.
The temptation to lapse into a doom-and-gloom mindset is definitely there, but it's important to maintain perspective.
It's been a negative-dominated week, which will show through as we move forward in this piece, but that doesn't mean there aren't some positives to come away with. Without further ado, let's get into it!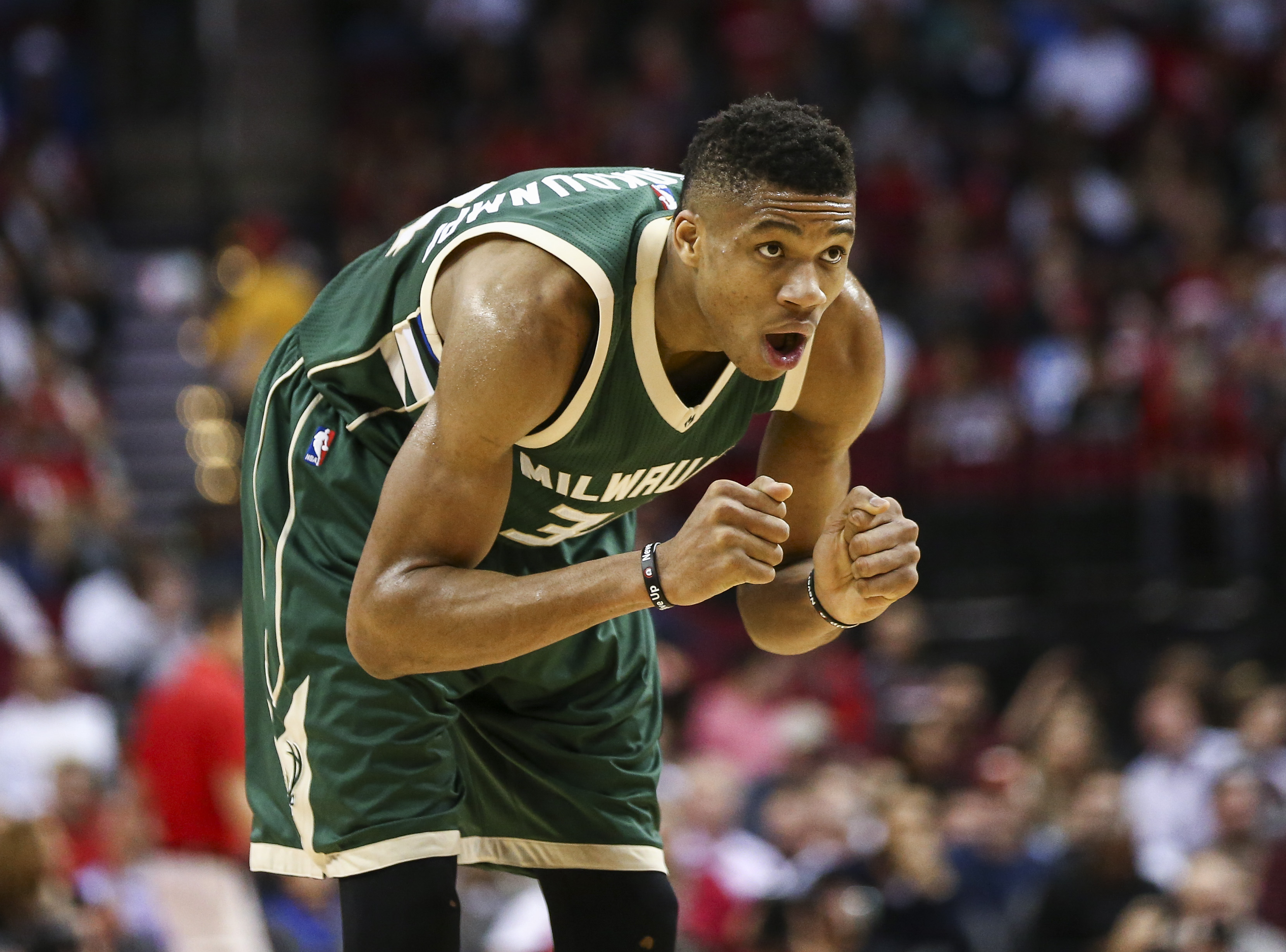 Best: All-Star Giannis
The actual result has been nothing more than a formality for weeks now, but with the official announcement now behind us, it's a joy to be able to say that Giannis Antetokounmpo is an All-Star.
Not only is he on the roster, becoming the first Buck since Michael Redd in 2004 to appear in the contest, but he will be starting the game alongside the likes of LeBron James and Jimmy Butler for the East.
This is obviously huge for both Giannis and the Bucks — Milwaukee is now more than ever on the map as a team on the rise and being an All-Star is just the latest step in Antetokounmpo's meteoric rise to stardom.
As for what kind of highlight plays Giannis can break out on the national stage we'll have to wait and see, but it's safe to say that the game itself will be must-watch TV for Bucks fans.
As the season moves on, this selection could just be just one of several honors lavished on The Freak, as he should be in the running for some All-NBA recognition as well as the Most Improved Player award.
Malcolm Brogdon was also selected to the USA team for the Rising Stars challenge, where he'll be playing against and alongside the league's best rookies and sophomores the Saturday before the main event.
The end of a lengthy All-Star drought just may be the best thing to happen to the Bucks so far in 2017.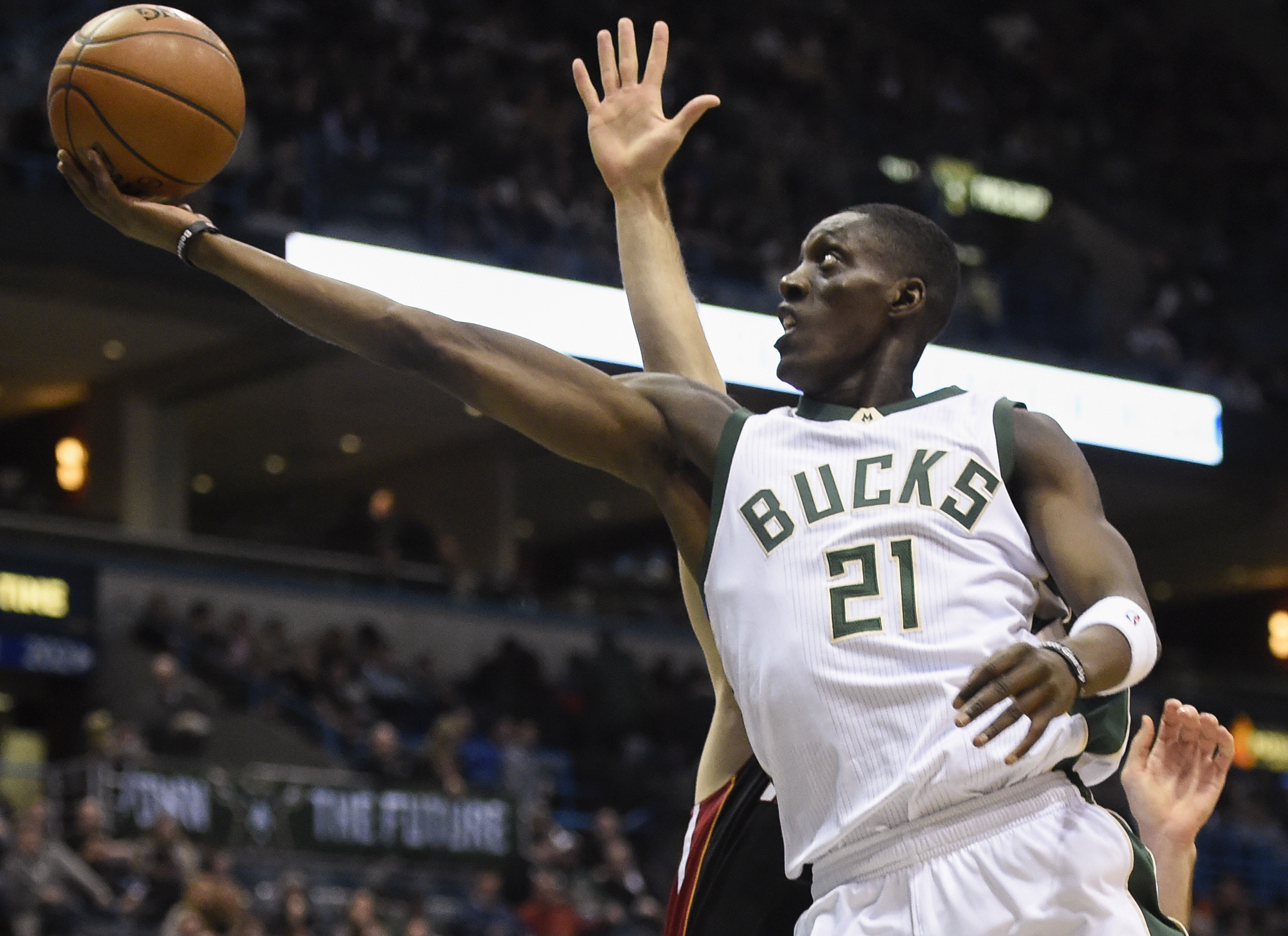 Best: Trust Tony
This isn't so much of a recent trend as I usually cover in this column, but Tony Snell's play deserves some recognition. As we've watched him settle into his role with a new team, Snell has become increasingly consistent in doing just enough so that he doesn't outpace his own abilities.
Per-game averages of 8.1 points, 3.4 rebounds, and 1.3 assists on 45 percent shooting reflect this perfectly – certainly telling of someone impacting the game, but not of a player demanding more than they can produce.
No one will ever mistake him for a star, or even a high-caliber starter, but you'll often see him making his presence felt in his own areas of specialty, namely outside shooting and perimeter defense.
Snell is shooting a respectable 37 percent from behind the arc on 4.5 attempts per game, which ranks second on the team behind only Mirza Teletovic. As his shot has settled down from its early-season shakiness, he's shown a knack for hitting threes in the clutch, including this dagger against the Rockets.
It's hard to quantify his individual defensive impact because of the Bucks' struggles on that end (covered later), but he does post a comparably respectable 107.9 defensive rating. At 6'7″, he can guard almost anyone on the wing, using his nearly seven-foot wingspan to alter passes and contest shots.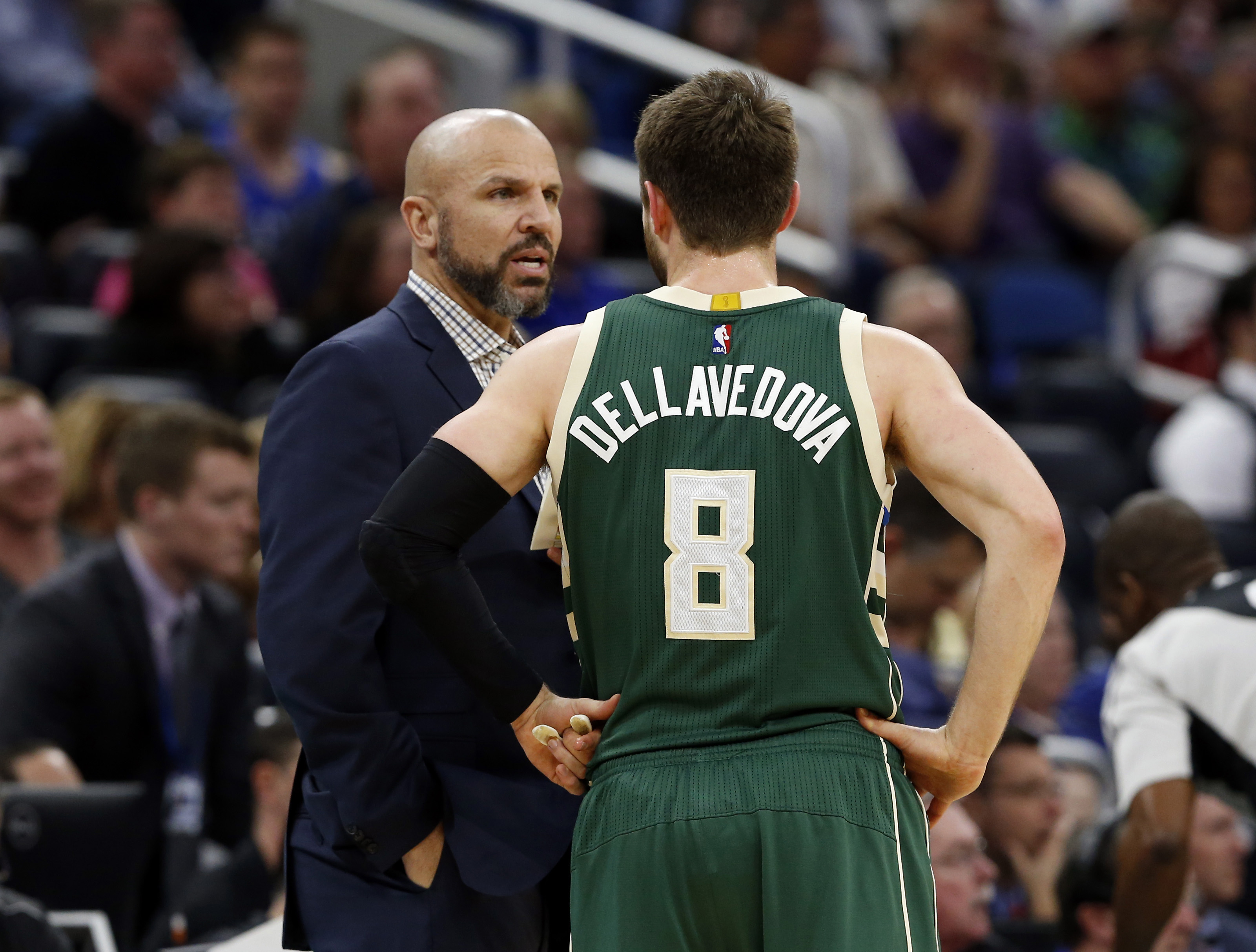 Worst: The Jason Kidd Lineup Experience
As the Bucks have faltered lately, Jason Kidd has taken the initiative to experiment with different rotations and lineups, with interesting results. The most obvious change has been to the starting lineup. One such example is how the Bucks recently went to starting Miles Plumlee over John Henson at center, prior to Plumlee's trade to Charlotte.
This change truthfully didn't mean much – both players had been non-factors on the offensive end and had struggled to make their presence felt otherwise. Even so, it is significant in that magnifies a trend where whoever does not start will inevitably find themselves on the receiving end of a DND-CD or precious few minutes in garbage time.
In addition to mixing up his centers, Kidd has gone away from using Mirza Teletovic for periods of time, particularly while the latter was stuck in a long-range shooting slump. Although Telly has somewhat recovered (up to 35 percent from behind the arc), he is still a very one-dimensional player.
Jabari Parker's outside stroke (38 percent on 3.6 attempts per game) has made Teletovic nearly expendable, which makes it tough to justify playing the latter any extended amount of time given his defensive limitations.
Thon Maker has also seen some run as of late, even starting in two of the Bucks' last five games. He's looked raw at times, but the talent and growth is definitely there, so look for the team to try and find him more minutes down the road.
The Bucks' rotations are never predictable, which could be taken to mean a number of things, but it's safe to say consistently successful teams don't operate under such a state of flux.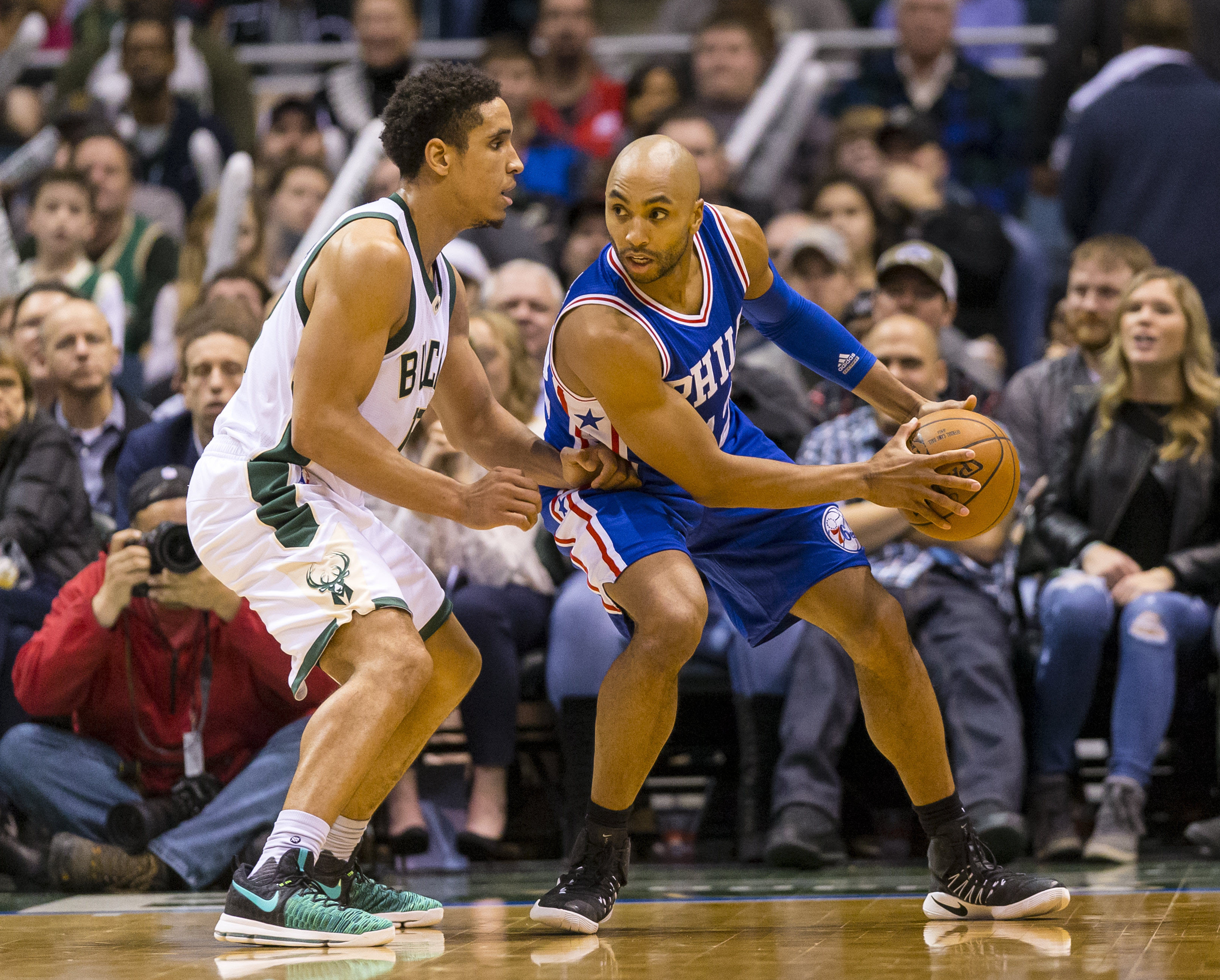 Worst: Where's the D?
During their hot streak a few weeks back, the Bucks were primed for a playoff spot thanks to their play on both sides of the ball, as they were one of a handful of teams to rank in the top-10 of both offensive and defensive rating.
Since then, the Bucks have sank like a rock on the defensive end, now ranking 20th in the same metric after surrendering more than 110 points in six of their last eight games.
Bucks 1st quarter points allowed this week:
42 vs. Bos
36 @ Tor
33 vs. Phi
33 vs. Hou

— Frank Madden (@fmaddenNBA) January 29, 2017
Like most large-scale issues, it can't be blamed on any one person or even the Bucks' scheme. We've seen Milwaukee have success on defense this season with this personnel grouping, so it looks like the struggles are a matter of execution.
Because of their rather rudimentary offensive sets and reliance on transition scoring, the Bucks will need to hold opponents to lower points totals if they have any hope of winning big games in the clutch.
The Bucks are at their best when using their length and athleticism to fly all over the floor, disrupting passing lanes and contesting shots. When executed poorly, this frenetic pace can lead to confusion and easy buckets for the opposing offense.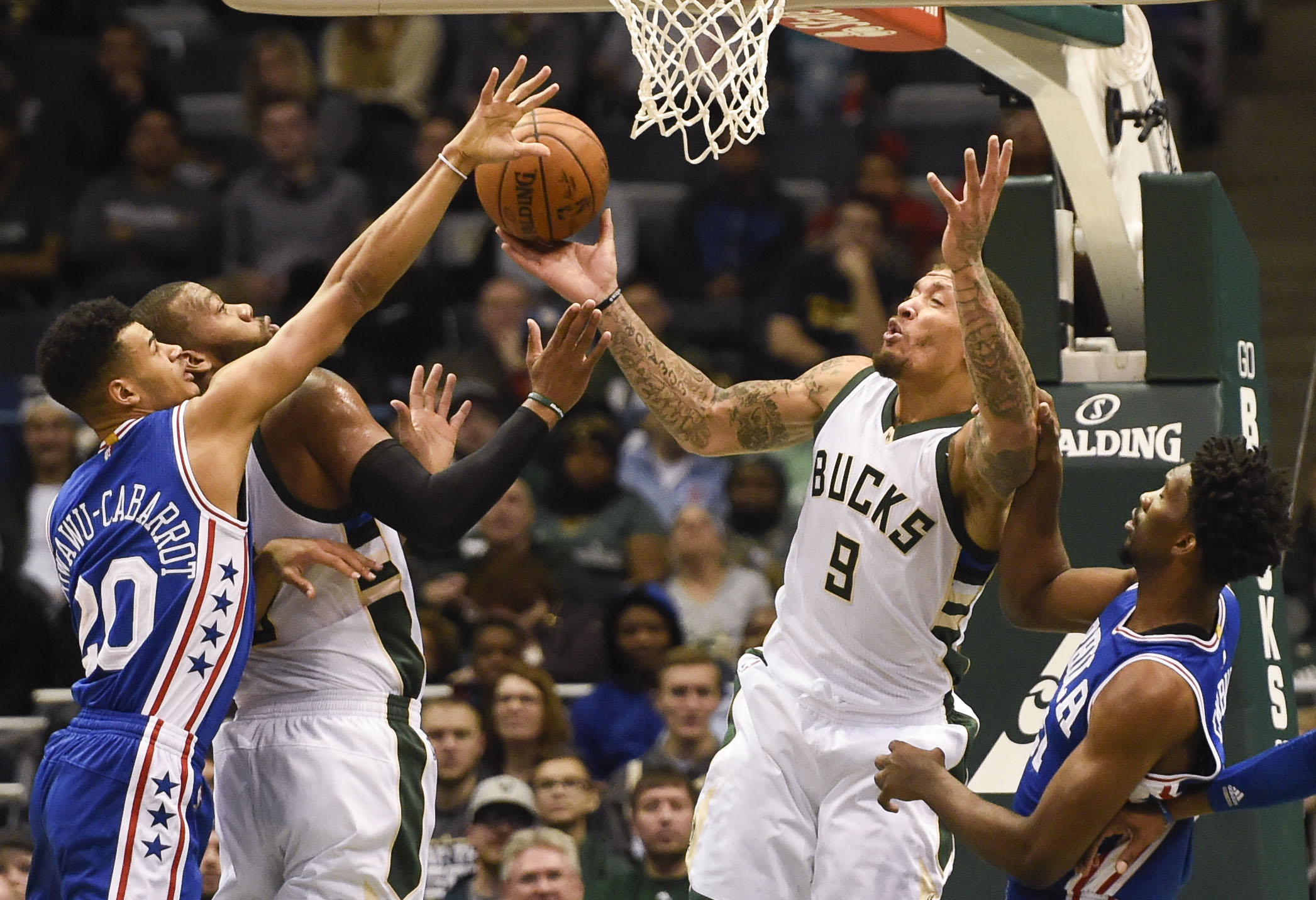 Worst: A Trip to Boarding School
It's well known that Milwaukee's bigs aren't particularly voracious on the glass, but the Bucks as a whole have been downright atrocious in the rebounding department.
They rank 26th in the league in terms of total rebounds per game, a number that is partially explained by the Bucks' inability to force misses through tough defense but also indicative of their struggles on the boards.
Giannis leads the team with 8.8 rebounds per game, with Greg Monroe second at 6.8; only four Bucks average over five. As a team, the Bucks gather only 75.5 percent of available defensive rebounds, which places them fifth-worst leaguewide.
This leads to a bevy of second-chance opportunities for opponents, especially when Milwaukee faces big-time glass-cleaning centers like Hassan Whiteside or Andre Drummond. To compound the problem, the Bucks take in 9.6 offensive rebounds of their own per game, which puts them 19th in the league.
Milwaukee's poor performances on defense and on the glass go hand in hand and can inhibit their offensive performance, forcing the Bucks to play in the halfcourt. They'll need to rectify these issues if they have any hope of making the playoffs.
Make sure to catch us next time where we'll have much more to talk about regarding the Bucks' last week!
More from Behind the Buck Pass
This article originally appeared on