Milwaukee Bucks: Best and Worst (February 3 – 11)
Adam Coffman/FanSided via Behind the Buck Pass

Fansided
In this edition of the Milwaukee Bucks' Best and Worst, we look at some good and very bad news, including Khris Middleton's return and Jabari Parker's injury.
Welcome to the Milwaukee Bucks' Best and Worst, a semi-regular column that will look back on some of the most encouraging and discouraging events we've seen in recent games.
We will focus on more overarching trends and statistical positives and negatives than simple game-by-game analysis.
The hope here is that by taking a step back, we can avoid short-term overreaction and focus on more encompassing issues.
Although the Bucks hadn't been playing well at all, losers in 11 of their last 13, things were beginning to look up this week.
A new D-League franchise had just been announced and Khris Middleton was set at long last to make his comeback from injury.
Then, as you doubtlessly know by now, tragic news arose out of a previously positive day, and the Bucks' populace sank into an all-to-familiar depression.
We'll cover this news, as well as what it means for the team going forward, but we'll also get into some other relevant trends.
It's been an eventful week, so without further ado, let's get into it!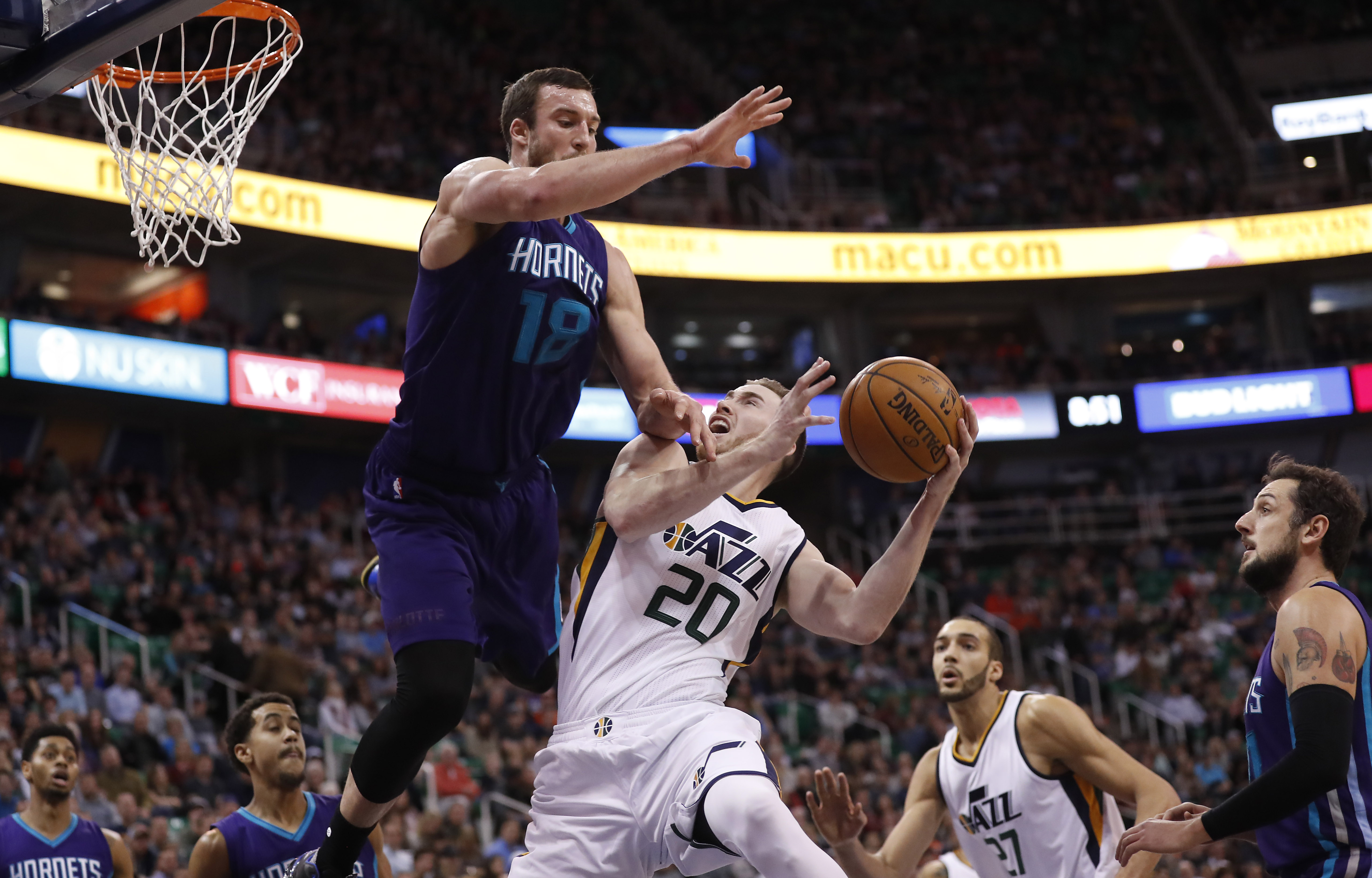 Best: Centers, Two for the Price of One
Last week, Bucks' general manager John Hammond surprised most of the league by pulling off an unlikely swap with the Charlotte Hornets.
The trade sent away the much-maligned Miles Plumlee in exchange for veteran centers Roy Hibbert and Spencer Hawes. As most Bucks fans know, Plumlee's extension, signed just this past summer, had quickly become a headache, as he found little playing time and production to justify his pay.
Hibbert, who is averaging 5.2 points and 3.6 rebounds on 16 minutes per game, is unlikely to play much with the Bucks. His being on a one-year deal means that Jason Kidd and company would much rather his minutes go to Thon Maker than to a veteran with little to add to the team.
In a similar situation is Hawes, who is putting up 7.3 points and 4.2 rebounds in similar minutes. Although he is only shooting 29 percent from behind the arc this season, Hawes is a capable three-point shooter, at a 35 percent clip for his career.
Like Hibbert, Hawes' contract expires after this season, but he does have a player option for next year at $6 million. Depending on his options in free agency, he could re-up with the Bucks for 2017-18.
Neither player received figures to be anything of a factor on the court; as of Saturday, neither has appeared in a game yet, but their contributions were never meant to be the reward of the deal from the Milwaukee point of view.
The positive in this trade for the Bucks is the salary relief from ridding themselves of Plumlee's $50 million contract, one that he certainly had not played up to. Charlotte and coach Steve Clifford believe they can utilize their new center in a more optimal way than he was in Milwaukee, and that very well may be true.
Even if Plumlee becomes productive elsewhere, this trade is still a net positive for the Bucks, as it was clear that his initial extension last summer was a sunk cost.
Best: Guess Who's Back? (Khris is Back)
Other than the season opener, February 8 was perhaps the most important day for the Bucks this season. The date was not circled on the calendar until a few days prior, when shooting guard Khris Middleton made it known that he would be making his return to action that day against the Miami Heat.
His addition meant the Bucks would be at full strength for the first time all season, getting last season's leading scorer back. Regardless of other events that may have affected this goal, his presence makes the Bucks a more dangerous team.
With Middleton on the court, not only do the Bucks add a deadly shooter and perimeter defender, some of the offensive load is taken off Giannis' shoulders, as he is no longer forced to create offense alone on a roster devoid of playmakers.
Tony Snell has done an admirable job in Khris' absence, and perhaps his future slot as a role player will add some life to a Bucks' bench that has looked shaky at times.
Middleton's biggest contribution to the Bucks' persistent issues will be in the clutch, an area the Bucks have struggled mightily in so far.
Defined as any point in which the scoring margin sits at or below five points in the last five minutes of the game, the Bucks have the third-worst clutch net rating in the league this year.
Last season, Middleton played in every possible clutch minute, leading the team to a respectable 1.8 net rating during those intervals, good for 14th leaguewide.
We can't say for sure that this discrepancy is entirely due to Khris' absence, but it's a simple fact that he'll provide a boost to the Bucks' late-game scenarios.
On the whole, their shooting guard will provide consistency. No one outside of Greg Monroe and arguably Malcolm Brogdon has been effective game-to-game in a supporting role, and having a veteran to stabilize on-court operations will do wonders for the team's offense.
Best: The Sherriff is On Duty
One benefit of the Bucks' center rotation becoming more and more chaotic in the days leading up to and after the Plumlee trade was that Thon Maker began getting more playing time.
Over his last 10 games, the rookie has averaged 8.5 minutes per game, including four starts. He's continued his positional versatility, splitting his time evenly between the power forward and center positions depending on the lineup surrounding him.
Recently, Bleacher Report's Howard Beck did an in-depth feature on Maker, highlighting his work ethic and desire to improve as huge elements of his character. This should come as music to the ears of Bucks' fans — Thon was an inherently risky pick, but knowing that he wants to be great relieves much of the fears around his status.
Thon's energy when he's on the court is a large reason behind why many are calling for him to receive more playing time; he makes up for inexperience with pure hustle in many cases. With Jabari out, Thon should see more court time, not only because of the vacancy but also as a result of the Bucks' changing priorities.
With no real benefit coming from rolling out John Henson or any other center for 20 minutes per game, Maker, along with the other members of the Bucks' core, will be given new preference in lineup decisions.
Every Maker minute is must-watch television, and with more of them sure to come, he'll have more time than ever for on-the-job training.
Worst: The Worst of the Year
Wednesday, February 8, the very same day Khris Middleton returned, the Bucks were struck with an even bigger blow than the original news of their shooting guard's injury.
Jabari's ACL tear, the second of his career, will sideline him for 12 months, likely past next season's All-Star break, and it's doubtful to expect him to be anything close to full-form next year.
In fact, the Bucks are effectively charting an unknown course. There haven't been many players in history to fall victim to the same ACL tear twice, and Jabari's status as a future star may very well be up in the air, sad as that may be.
A depressing thought from the franchise's perspective: this injury will effectively equate to two lost years for the Bucks, as the rest of this season and most of the next one will have the team operating at less than full strength.
Worse news to Parker's and possibly the Bucks': he becomes eligible for an extension this summer, much like Giannis was in 2016. With his playing future very much up in the air, the Bucks are put in an awkward and potentially dangerous situation, as Brian Toporek writes.
The Bucks still could offer Parker an extension, but they'll likely attempt to lock him in at a discount, much like the Golden State Warriors did with Stephen Curry in the midst of his ankle woes… Given their ability to match any offer sheet Parker receives in restricted free agency, it could behoove them to let the market set his value in the summer of 2018 if he's unwilling to sign a below-market extension.
With Middleton back, the Bucks were on track to compete for a playoff berth and gain some much-needed experience for Giannis and company. Now, with their second-leading scorer out and the team mired in a losing stretch, there seems to be little to do but focus on developing younger pieces and garnering a higher draft pick.
There could be other worsts this week, like the Bucks' woeful defense of the corner three, but anything else feels trivial at this point. Milwaukee will have to come together and finish out the season without one of their main scorers and key pieces in their projected core.
There's still much basketball to be played, but the Bucks' chances of competing this year seem slim without the other half of their dynamic duo.
That's it for this week, make sure to check back next time for another edition of the Best and Worst!
More from Behind the Buck Pass
This article originally appeared on