Millsap Checks in at Number 25 on ESPN Top 200 Players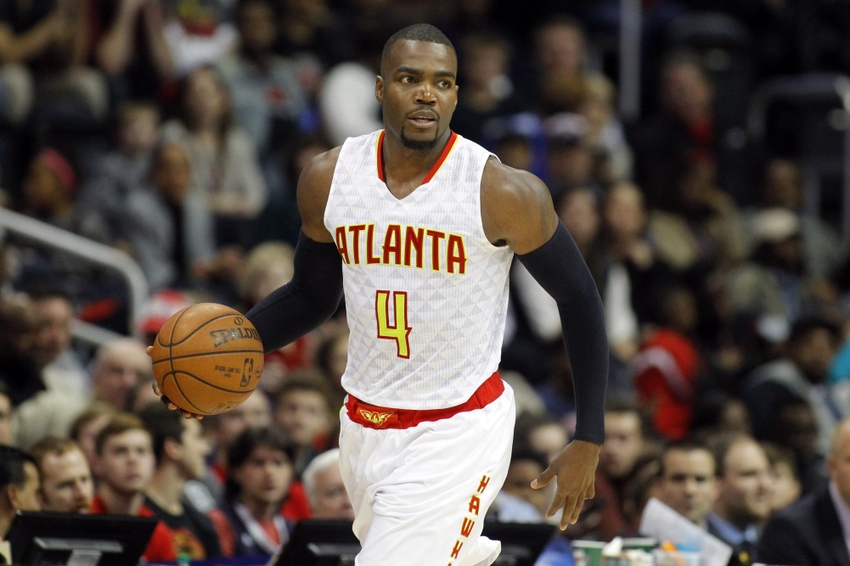 Paul Millsap was recently ranked 25th in ESPN's top 200 players list. Millsap is only getting older, but continues to improve and rise in the ranks.
Only a few days ago, when I proclaimed that Paul Millsap had surpassed Carmelo Anthony in the Eastern Conference, according to ESPN I was right. Paul Millsap rose four spots from number 29 last year, and lands at number 25 this year. Carmelo Anthony went four spots in the opposite direction, going from number 27 to number 31. Not to toot my own horn, but ESPN came to this conclusion after I laid it out for them.
I'm sure that performances such as his 45-point explosion against the Celtics during the playoffs last year helped move him closer to the top of the list. It could be argued that he belongs in the top 20, but by placing him ahead of Kevin Love at 28 and just behind LaMarcus Aldridge at 23, ESPN paints Millsap's image in a positive light.
The list of their top 200 players is an interesting list to look over. A few other notable Hawks could be found in the top 100. Kent Bazemore rose a whopping 132 spots from number 216 to number 82 as he gains some more acclaim nationally. Dennis Schroeder also saw his stock rise a healthy portion, from number 139 to number 91.
The homecoming king himself, Dwight Howard, has been listed as the leagues 47th best player by ESPN. The fact that he was ranked 14th overall last year by the same panelists is something that should be suspicious. He has entered into a better situation, system, program, whatever you'd like to call it. He has also improved on the statistical production that he was supplying Houston the past three years, going from 13 points and 11 rebounds per game to nearly 18 points and 13 rebounds per game in Atlanta.
The center that he replaced, Al Horford, somehow is viewed as number 22 on their list. He has gotten off to what has to be considered the worst start of his career, putting up only 12 points and 5 rebounds per game. While the majority of their rankings appear to be on target, the development concerning Howard and Horford is weird.
The correct word to use to describe how they ranked the two big men is actually wrong. Even on a Boston Celtics team lacking star players and offensive standouts except for Isaiah Thomas, Horford has not had the impact that Boston could have been expecting or had hoped for. I just don't understand it.
Their are some former Hawks that have regressed after leaving the ball club. Jeff Teague has gone from 39 all the way to 57 and if his first several games for the Pacers is any indication, that is outlandishly generous. DeMarre Carroll continues his downward spiral, dropping from 61 last season to 77 for these updated rankings.
The countdown continues over the next couple of days as they inch closer to number 1. Using the process of elimination, it has been concluded that number 1 will not be an Atlanta Hawk. In years past it was wildly expected for LeBron James to be the top player in the NBA.
As he continues to reach the later stages of his career, new contender's have emerged as the possible top player in all the land.
More from Soaring Down South
This article originally appeared on