Mike Budenholzer Is Excited About The Addition Of Malcolm Delaney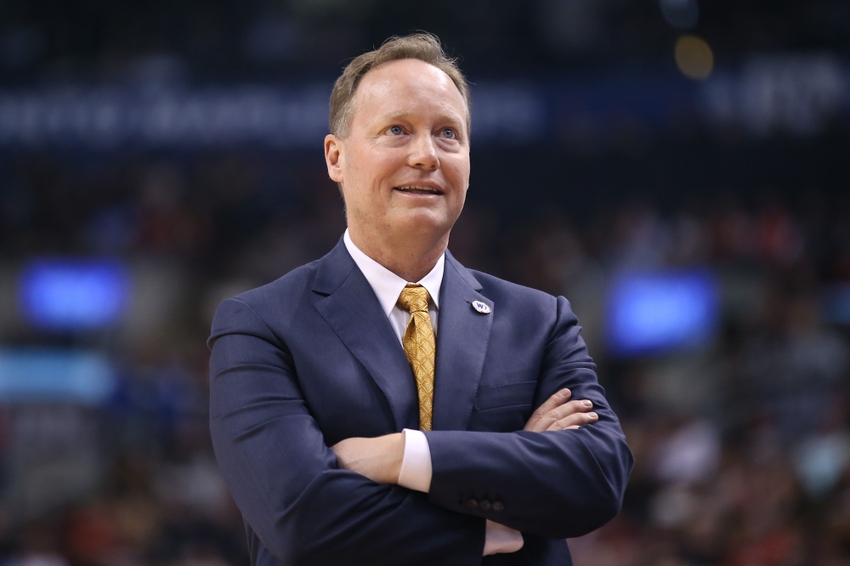 Malcolm Delaney will have a chance to play significant minutes as the season begins. Mike Budenholzer is excited to see what he can bring.
The point guard position will take on almost an entirely new look for the Atlanta Hawks in 2016-17. After trading Jeff Teague to Indiana a night before the NBA Draft, it ensured Dennis Schroder as the starter going forward.
Following that decision, the team made other key signings at the position during free agency, signing 11-year veteran Jarrett Jack and former Euroleague star Malcolm Delaney.
Delaney is coming off an impressive season as he starred for the Russian team Lokomotiv Kuban. He led Lokomotiv Kuban to the Euroleague Final Four and averaged 16.3 points, 5.5 assists, and 3.4 rebounds in 31 games. Delaney was voted All-Euroleague First Team honors and has been regarded as one of the top players in Europe for the last couple of seasons.
Teams such as Brooklyn and Houston have been courting Delaney the past couple of off-seasons, but Delaney wanted to wait for the perfect situation to open up. He ultimately decided Atlanta was the right place for him.
In a recent Q&A with Chris Vivlamore, head coach Mike Budenholzer spoke about the 27-year-old:
He is a rookie who has played in the Euroleague final four. He's played at the highest level in Europe and been one of the top guards over there. It's almost not fair to call him a rookie. His demeanor and his understanding of the game, we feel really good about his addition. We have so much respect for European basketball. What he has done over there, to add that to our team, we are very hopeful he is somebody who is going to help us.
With Jack coming off a season in which he suffered a torn ACL, his return date isn't set in stone. Delaney will likely be second on the depth chart at point guard and have plenty of chances to prove why he belongs in the NBA.
Budenholzer spoke on Jack's injury:
He is doing well. You always are optimistic that (recovery time) is on the shorter end. I've told him, and he knows, we are always err on the side of caution. Easing him into camp and easing him into exhibition games. To some degree the next week to 10 days will tell us more. He is going to be, I would say, not a full participant starting in Athens but he will do some things.
For Delaney, his debut in an NBA uniform has been a long time coming, but his patience should be rewarding when it's all said and done.
Fans will see quickly that Delaney has a tremendous feel for the game and effectively picks and chooses opportunities within a game whether it be setting himself up for an open shot or getting his teammates the ball where they can be a threat.
The Hawks will have a strong lineup off the bench surrounding Delaney including Tim Hardaway Jr., Thabo Sefolosha, Kris Humphries, and Tiago Splitter. The two rookies, DeAndre Bembry and Taurean Prince, will try and prove to Budenholzer throughout training camp that they are worthy enough to be a quick option off the bench as well.
Delaney wanted to wait for the best situation to present itself before making the transition to the NBA. Now, he'll have the exact opportunity that he has wanted–the chance to play significant minutes in the beginning of the season to help set the tone for the rest of the way.
More from Soaring Down South
This article originally appeared on