Midseason Report Cards for the 2016-17 Boston Celtics
Mohamed Mohamud/FanSided via Hardwood Houdini

Fansided
As All-Star weekend approaches quickly, the NBA season is in the midst of a great, action-packed 2016-17 campaign.
One of the more notable teams of the year so far, the Boston Celtics, currently sit with a 35-19 record as the second seed in the Eastern Conference. Isaiah Thomas has undoubtedly solidified himself as a legitimate league MVP candidate, and Avery Bradley has significantly improved his scoring totals despite an injury-plagued season.
Find out where each player on the Celtics rank on a letter grade scale thus far in the season in terms of overall production to the team, and a few other statistics taken into consideration to determine a player's contributions.
Points: 5.5 PPG
Player Efficiency Rating: 12.49
Ever since his second season in Phoenix in the 2014-15 season, Green saw his numbers dip across the charts. Since then, Green has seen himself average roughly 8.6 points on an ice-cold 39.2% shooting from the field over his last three seasons.
Green's minimal production in Boston has resulted in Green posting only four games where he scored in double figures for the Celtics this season. That is somewhat surprising, considering Green averaged double digits in points for several seasons throughout his 11 year career.
But at the same time, this is to be expected considering the 11 minutes Green plays on a nightly basis.
Overall Grade: C-
Points: 2.3 PPG
Player Efficiency Rating: 10.95
Jordan Mickey is barely producing for the 17 time World Champions this season. Mickey barely plays, evident by his eight-minute average of action each night. His minimal amount of playing time, combined with below-average skill set conclude to his final grade of the midyear.
But who knows, maybe we could expect a breakout season from Mickey, who's just in his second season in the league.
Overall Grade: D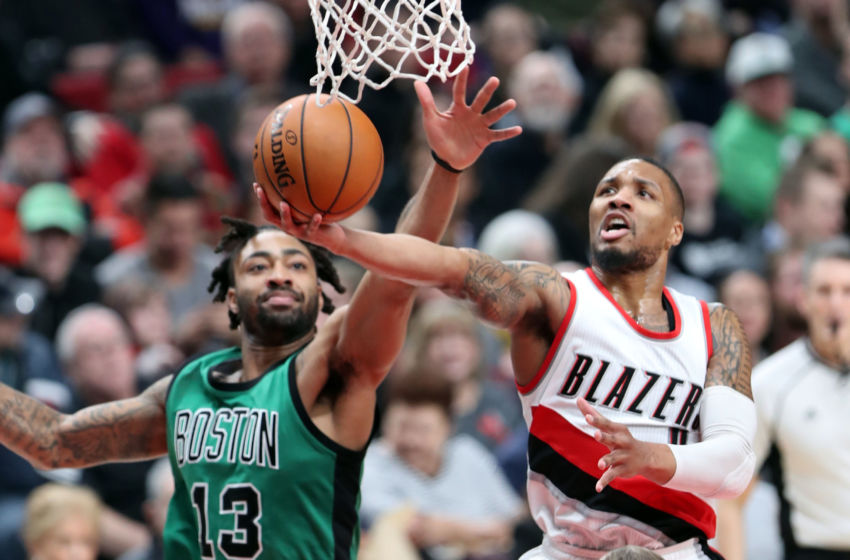 Points: 2.1 PPG
Player Efficiency Rating: 10.02
James Young currently plays the lowest minutes on the roster, and also posts the lowest point-per-game average of any player.
In fact, James Young has only had a grand total of four games this entire 2016-17 season where he has scored a single basket.
Defensively, Young has shown sparks of interest where he uses his 7-foot wingspan to cause disruption and get the rare steal.
When everything else is taken into consideration, Young has been a no-show for Boston, pretty much throughout the duration of the season.
Overall Grade: F
Points: 5.7 PPG
Player Efficiency Rating: 11.16
Terry Rozier has looked like a star on the defensive side of the ball for the Boston Celtics this season, and that is perhaps his biggest strength as a basketball player.
Rozier uses his long wingspan at 6-8 to throw off his individual matchup, and on the offensive end has plenty of years left to improve, although he has shown some flashes of his potential.
Rozier is a solid back up guard, and when his number is called, he usually delivers for the Boston Celtics.
Overall Grade: C+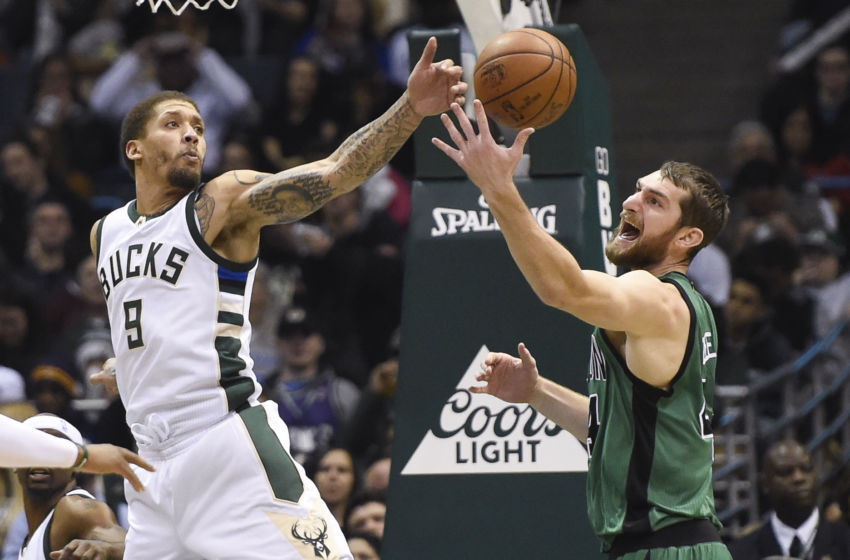 Points: 4.0 PPG
Player Efficiency Rating: 13.33
Tyler Zeller is an impact player – his stats may not look the best, but his intangibles are always there for the Boston Celtics.
Zeller is a big presence for the Celtics down low. Standing at 7-feet and packing a solid 250lb's, Zeller is a bruiser that loves to do the dirty work down low.
Although not the best shot blocker, his altered shots help glue together the Celtics' reputation as a solid defensive-minded team.
Despite only averaging just 12 minutes of action a night, you can guarantee when Zeller's number is called, he'll get it done for the Celtics.
Overall Grade: C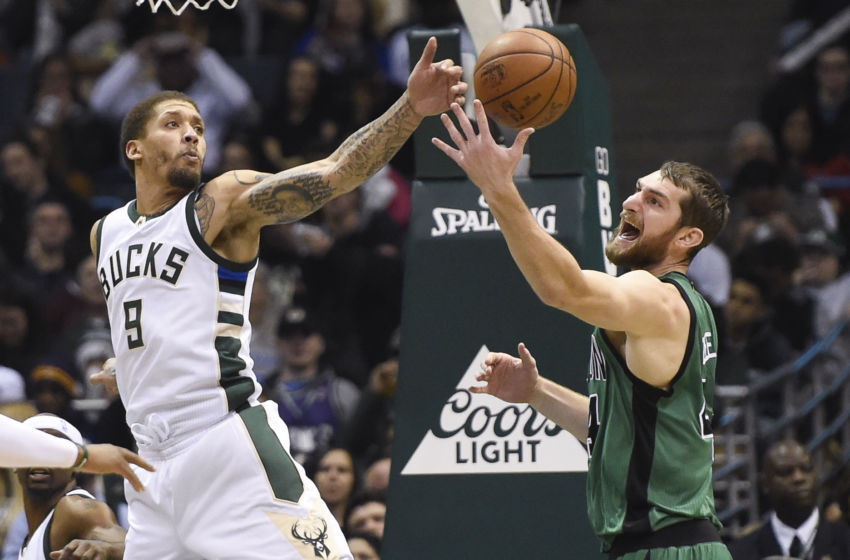 Points: 10.1 PPG
Player Efficiency Rating: 11.75
Marcus Smart is Boston's best perimeter defender not named Bradley.
When both Bradley and Smart are on the court together, Boston clearly has a disadvantage in the scoring department with Thomas out. But the combination of these two pests as a backcourt duo make them one of the best defensive pairs in the entire Association – if not, the best.
Smart is not only playing on the defensive side of the ball at a high level, but offensively, he sees himself posting double digits in the scoring department, where he currently averages roughly 10 points a night.
His playmaking has also improved, to the point where he is nearly dishing out five assists, at 4.7 per game.
Smart has gotten it done ever since his arrival in Boston, and this year has been no different.
Overall Grade: B
Points: 5.7 PPG
Player Efficiency Rating: 9.69
With the lingering ankle injury suffered by Bradley, guess who coach Brad Stevens decided to insert into the starting lineup?
You probably guessed right.
The Celtics had won seven straight games with Brown as the starting shooting guard, before finally losing to the Sacramento Kings on February 28th behind Collison's 25 points.
It looks like the 3rd overall pick out of California is blossoming before our very eyes, and may turn into a legitimate NBA star very soon.
Overall Grade: B-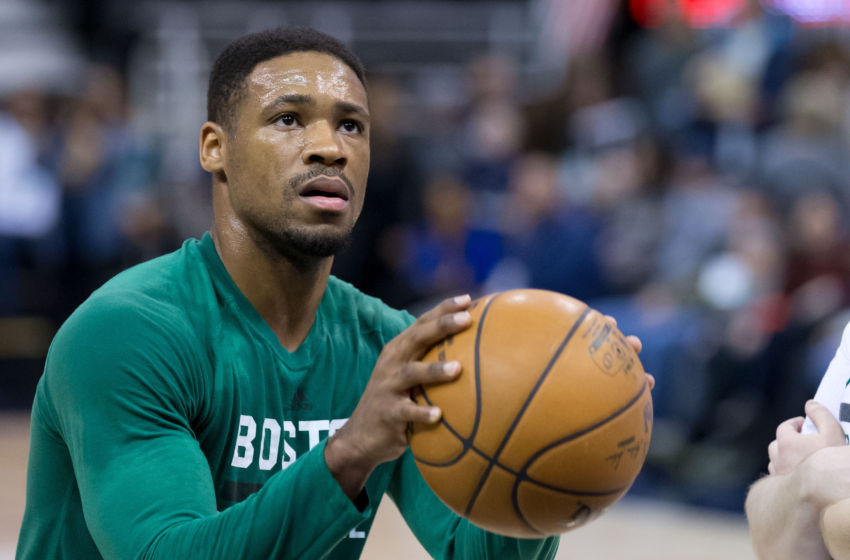 Points: 2.5 PPG
FG%: 75% (3-4 FG's)
Demetrius Jackson has only played three games this year, where he scored a grand total of 10 points this entire season.
His minimal production has no impact to the Celtics as a team. The Celtics seem to be doing just fine without Jackson.
Overall Grade: F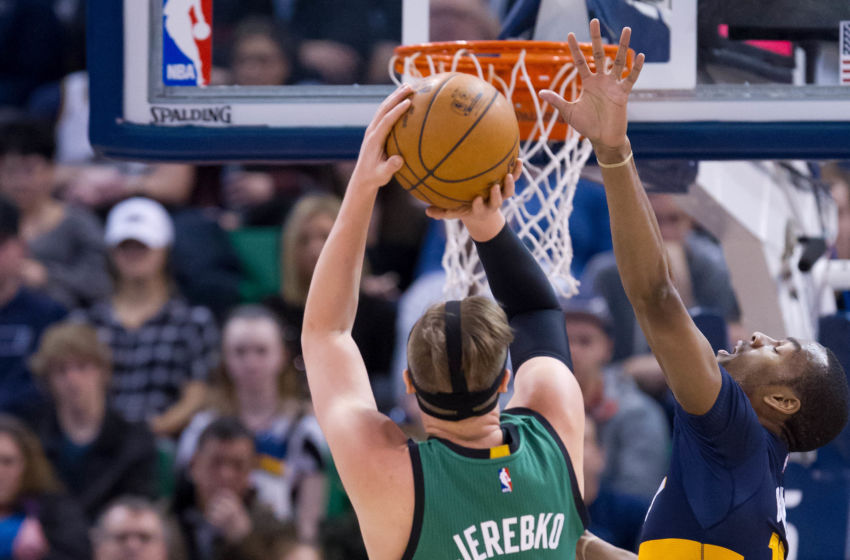 Points: 4.2
Player Efficiency Rating: 9.45
While coming off the bench for the Boston Celtics, Jerebko currently averages 4.2 points on 45 percent shooting from the field in 17 minutes of action.
Despite standing 6-10, Jerebko remains a poor rim protector for the Boston Celtics.
Jerebko should continue to improve his game on both ends to be an extra threat in the middle for an already potent Boston Celtics defense.
Overall Grade: D
Points: 14.0
Player Efficiency Rating: 15.76
Jae Crowder has remained one of the Celtics' best wing defenders and three point marksman.
Crowder has hit an incredible 46.6% of his three point shots during the entire month of January, while guarding the best wing players on a nightly basis.
There is no doubt his contributions on both ends of the floor has tremendously benefited the Boston Celtics.
Overall Grade: B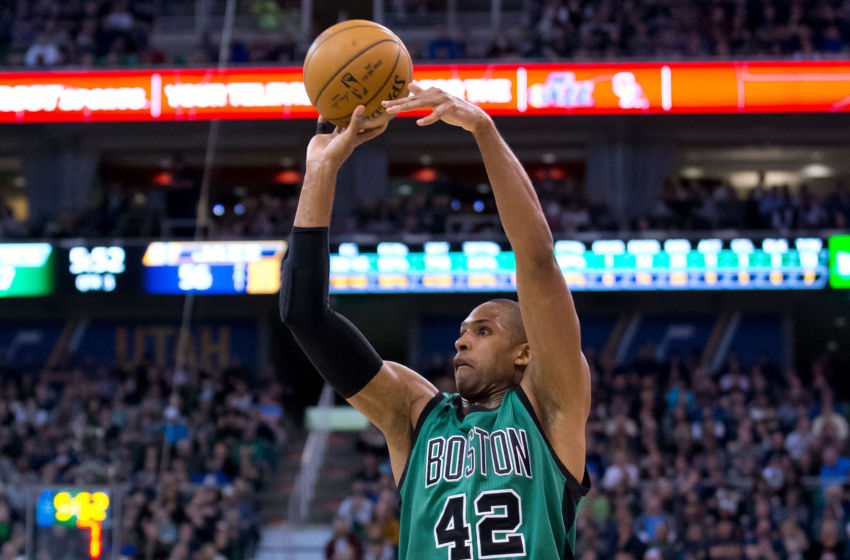 Points: 14.9 PPG
Rebounds: 6.8 RPG
Player Efficiency Rating: 18.22
Although Horford is somewhat a shell compared to his former self in Atlanta, there is no doubt his contributions to the Celtics are off the charts.
An unselfish passer, Horford dishes out an impressive 5.1 in the first half of the season thus far whilst drawing out opposing big men from the paint. This allows Thomas to penetrate for easy looks, and finish at a great rate.
With Horford, his game has always been about impact as opposed to just statistics.
His greatness should be measured the right way – through the basic, eye-test basketball.
Overall Grade: B+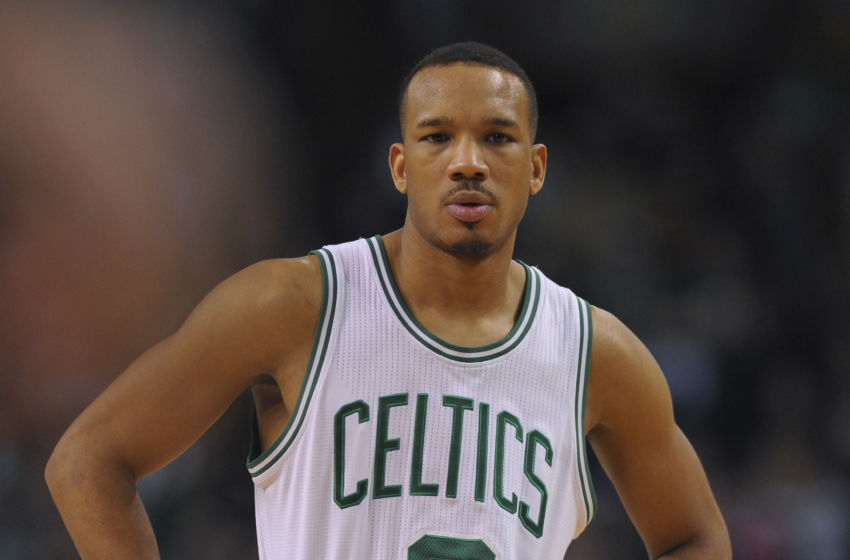 Points: 17.7 PPG
Player Efficiency Rating: 15.62
Bradley has been nothing short of spectacular for the Boston Celtics thus far in the season.
Despite an ailing ankle that has kept him out of action since January 18th, Bradley has posted spectacular numbers. He has seen himself with a two point scoring improvement this season, going from roughly 15 points per game in 2015-16 campaign.
Not only does Bradley score, but he also takes on the responsibility of defending some of the league's elite perimeter players. Whether that is Westbrook or Harden, expect consistent effort out of Bradley on the defensive side.
Bradley's scoring improvements just give us more reason to be hopeful for the Celtics' bright future.
Overall Grade: A-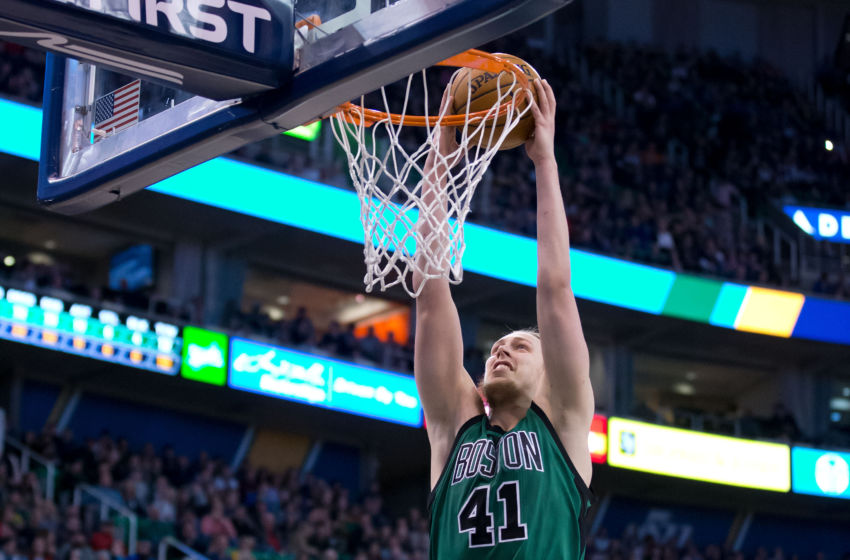 Points: 9.0 PPG
Player Efficiency Rating: 15.36
When both Horford and Olynyk are on the floor together, they can be a tough matchup for almost any front court to keep up with.
Their ability to stretch the floor as big men help guards like Bradley and Thomas penetrate, and create easy lanes towards the basket.
Despite only starting five games this season, Olynyk has produced for the Boston Celtics. He is shooting 50.6% from the field, and nearly 37% from beyond the arc.
Overall Grade: C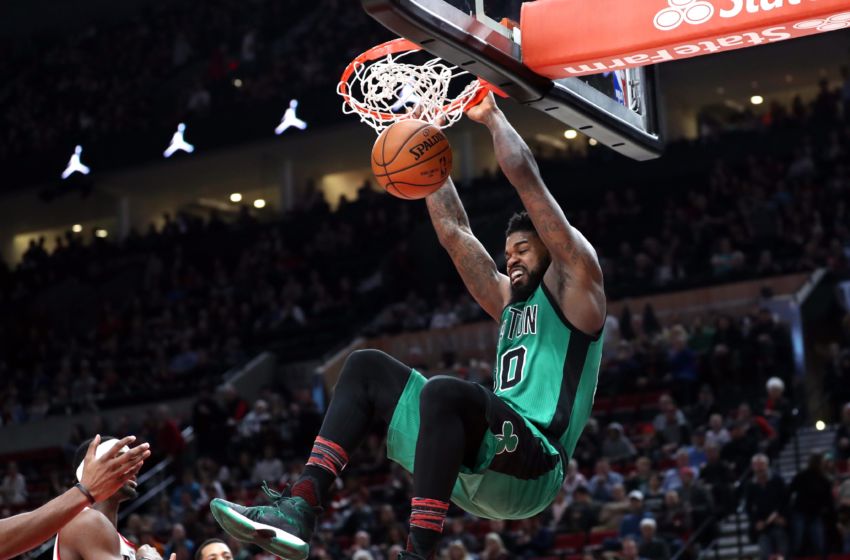 Points: 6.5 PPG
Player Efficiency Rating: 15.03
Johnson's bounce and athletic abilities are a refresher for the Celtics every time he is on the floor.
Johnson's 56.9% accuracy from the field doesn't necessarily tell the whole story in terms of his pure hustle play around the basket. The 11-year veteran has only missed one game this entire season, and has three games where he didn't start.
When Johnson's number is called upon, expect the best version of him.
Overall Grade: B-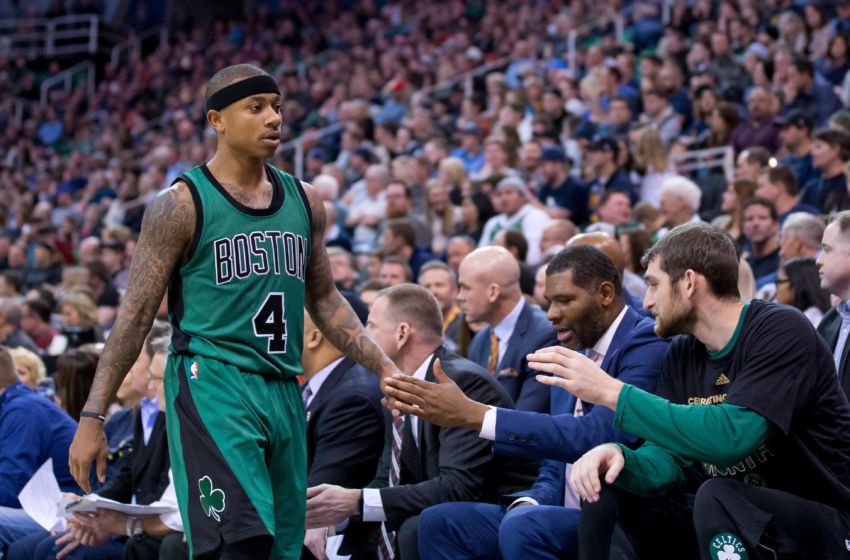 Points: 29.8 PPG
Assists: 6.3
Player Efficiency Rating: 27.68
Thomas is not only the Celtics best player, but strictly speaking in terms of this 2016-17 season, you can make a legitimate argument that he is the premier player in the Eastern Conference.
Per basketballreference.com's, Thomas is in the top 10 amongst league MVP candidates. He is having an extraordinary season, solidifying himself a spot amongst the league's elite players. Thomas is averaging nearly 30 points a game, 6.3 assists, and posts a great 27.68 PER which ranks top four in the entire Association.
All of this greatness, and he stands just 5-9.
No one should be surprised if Isaiah Thomas takes home the Maurice Podoloff trophy this upcoming season, or even a deep Playoff run for the Boston Celtics.
Overall Grade: A+
More from Hardwood Houdini
This article originally appeared on