Miami Heat: What Is The Status Of Dion Waiters Island?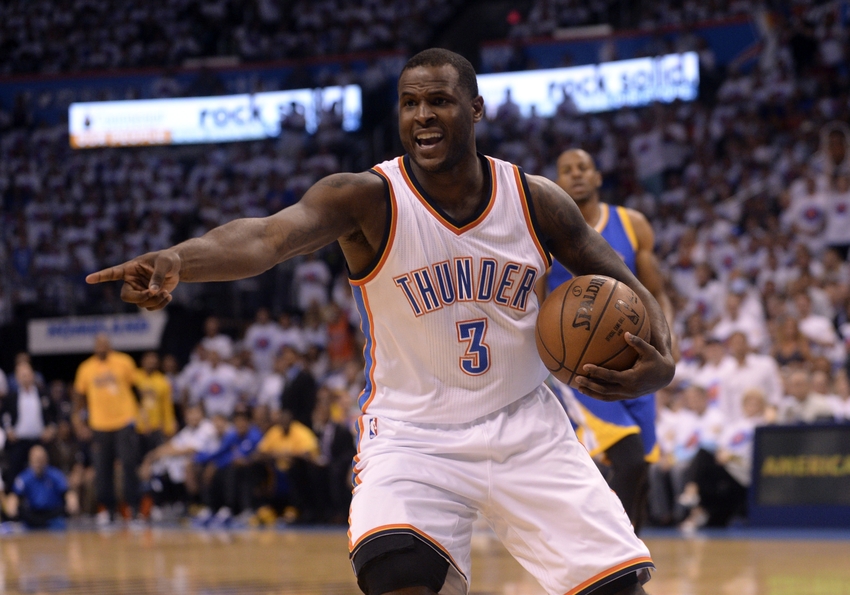 The Miami Heat signed Dion Waiters to a relatively cheap deal this summer after no other teams made a serious offer. Does anyone still think he can be a valuable NBA player?
The television show Lost was about a group of people stranded on an island after their plane mysteriously crashed on a trip from Sydney, Australia to Los Angeles, California. As the show progressed it became clear that the real main character was not the handsome doctor, the sly con man, the man of faith or the beautiful convict.
It was the island itself.
The island seemed to possess magical qualities, some good and some evil. Polar bears were wandering around, a character that was paralyzed before the crash could walk again, people would have visions, one character could see the future, and there was an evil smoke monster that would murder people for no reason. In other words, it was crazy as hell.
Still, it would make more sense for you to wake up tomorrow on that island than to find yourself back on Waiters Island. Oh, Waiters Island. The mysterious Island in the hearts and imaginations of NBA fans and bloggers. I can't quite remember who coined the term. It was most likely Bill Simmons, but we would have to travel to the island and check the cave drawings to confirm that. Much too risky a venture.
The island was a home for people that believed that Dion Waiters was a star in the making. That his irrational confidence and quick trigger would captivate the hearts of millions and make him a fan favorite.
I have a confession to make. I was once one of these poor souls. I lived on Waiters Island from 2013 to 2015. I was in charge of making the fish stew.
A text I sent to a friend shortly after LeBron went back to Cleveland in 2014.

"Man, Dion Waiters is going to breakout this season." ????

— Andrew Snyder (@acsnyde) September 14, 2016
The 2013-14 season played tricks on a lot of folks. That season Waiters put up pretty stats for a bad Cleveland Cavaliers team, shooting and shimmying his way into my heart. Could he be the NBA's next great 2-guard?
He finished the season averaging 15.9 points per game on 43.3 percent shooting and 36.8 percent from three-point range. Believing he would only get better playing next to LeBron James was a completely rational thought. Or so I tell myself to get to sleep on a cold winter night.
Then things went south. Rather than flourishing with James, Waiters just didn't fit in. He played just 23.8 minutes per game and shot 25.6 percent from deep before LeBron decided he didn't want to deal with him anymore. After 33 games with the Cavs GM, LeBron (I mean David Griffin) shipped Waiters to the Oklahoma City Thunder.
With the Thunder Waiters showed flashes of turning into a competent NBA player, enough to make me think about yelling "We have to go back, Kate!" at random cars passing by
In 78 games last season Waiters averaged 12.7 points per 36 minutes with a true shooting percentage of 49.2 percent. He had a respectable season from three-point range, knocking down 35.8 percent of this threes, but overall he shot under 40 percent from the floor.
General managers throughout the NBA seem to agree that Waiters may not ever figure it out completely. Instead of cashing in this summer like most guys, Waiters signed a modest two-year $5.93 million deal with the Miami Heat.
The blueprint for Waiters to be an effective player has been obvious for years. But, as it turns out, you don't play basketball on paper.
If he would just focus on his funky drives to the rim, become a knockdown three-point shooter from the corners, move the ball when necessary, and play some semblance of defense (he did that in the playoffs with OKC) it seems like he would be a good third or fourth option on a playoff team. Instead he's going to Miami to be chased by Dwyane Wade's ghost and come off the bench when Josh Richardson returns from injury.
He's shown the ability to do those things in limited stretches, but never for a full season. The flashes of brilliance are cancelled out by highlight reels full of bad shots and poor decision-making.
Waiters Island is now empty. The huts where bloggers used to congregate are no longer stocked with candy and Mountain Dew. The wind cries "Dion," but only one person is around to hear it. Pat Riley is its only inhabitant.
Though I've heard reports that he's made friends with a volleyball named Spalding. Riley and Spalding pass the time by shooting his championship rings into hollowed out coconuts.
Maybe it is unfair of me to be disappointed in Waiters and how his career has unfolded. It's not his fault that I assumed he was going to be a quasi-star. Just because he hasn't met my expectations doesn't mean he's had an unsuccessful career. Just having a career in the NBA could be looked at as a success in many cases.
Rational thought aside, I can't help but want more from him. Can he figure things out in Miami and become the player many expected him to be?
Probably not, but until he's out of the league there's always a chance a torch will remain lit on Waiters Island.
This article originally appeared on