Miami Heat sign Keith Benson in wake of Chris Bosh fallout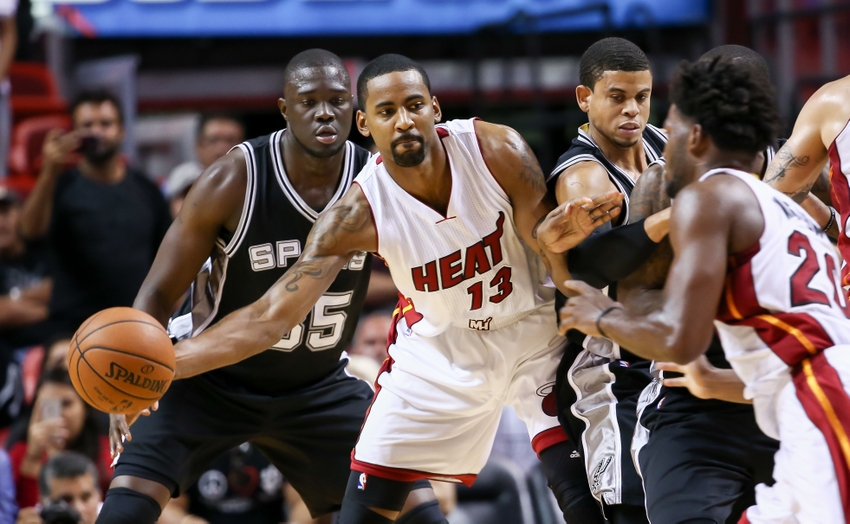 The Miami Heat now have the maximum 20 players heading into training camp.
Following the fallout around Chris Bosh's failed physical, the Miami Heat have signed center Keith Benson, the team announced.
The Heat now have 20 players on roster heading into training camp, the most they are allowed to carry. Teams can have 15 players for the regular season.
Benson spent last season with the Heat's NBA Development League affiliate, the Sioux Falls Skyforce, appearing in 49 games (23 starts) and averaged 13.8 points, 7.5 rebounds, 1.6 blocks and 23.8 minutes while shooting 57.3 percent from the field.
The 2016 NBA D-League All-Star appeared in all seven postseason games on the Skyforce's path to the 2016 championship averaging 10.1 points, 4.7 rebounds, 2.14 blocks and 17.8 minutes while shooting 59.2 percent from the field.
He was previously signed by the Heat last summer, appearing in five preseason games averaging 5.8 points, 5.6 rebounds and 11.8 minutes before being waived before the regular season.
With Bosh unable to participate in training camp, Benson's addition gives the Heat another big to practice with. Benson's chances of making the team are slim. The Heat have Hassan Whiteside and Willie Reed as its projected centers.
But he's an organization favorite, as the team has signed him each of the past two summers and relied on him in the D-League.
Additionally, Benson has appeared in three career NBA regular season games, all with Golden State, totaling three rebounds in nine minutes of action and has spent time playing professionally in Belarus, China, Lithuania, Estonia, Italy and the Philippines.
Benson was originally drafted in the second round, 48th overall, in the 2011 NBA Draft by the Atlanta Hawks.
This article originally appeared on