Miami Heat's Chris Bosh on his comeback: 'We'll finish this'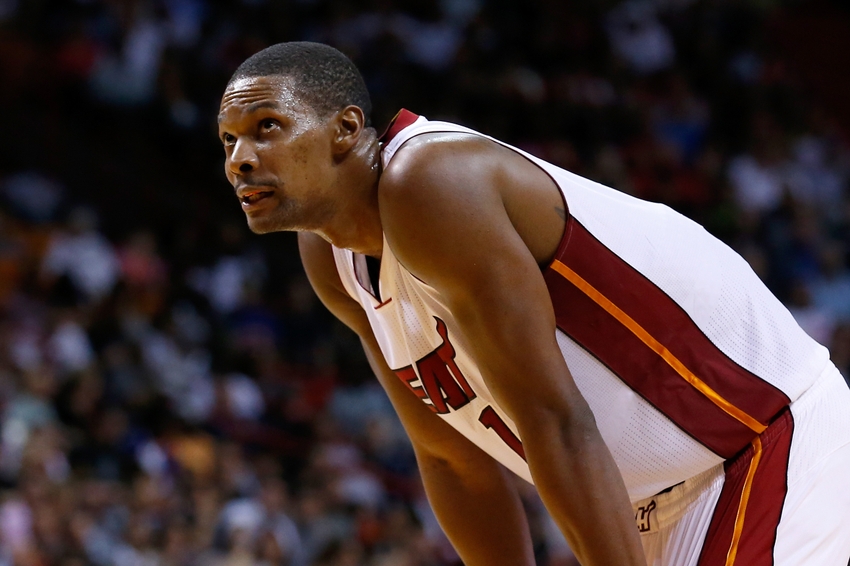 Chris Bosh, still awaiting medical clearance from the Miami Heat, expects it will happen.
Chris Bosh says he's ready to return to the court, eight months after his last blood clot experience.
"I'm ready to play," he said in a podcast for Uninterrupted. "We've been talking about it for a long time. We released a statement back in May saying as soon as I'm ready to play as soon as possible, we'll play. And I'm ready. I've done all work. I've done what I need to do working with the doctors."
"I am in incredible shape, at least decent enough. I look good when I take my shirt off. Especially with Micky Arison saying, 'see you at camp.' I think it's moving forward. I have no reason to believe that it's not. And we'll finish this."
The Miami Herald's Barry Jackson previously reported that "it would be surprising if Bosh isn't cleared to play" before training camp.
Bosh and his wife Adrienne have been campaigning on a social media to show his fans he's ready to play. He recently was seen in a video working out in Los Angeles. Things started changing around the time Heat owner Micky Arison's see you in training camp tweet, the two sides reportedly started working on a solution.
After missing the latter part of each of the last two seasons due to blood clots, Bosh has been pushing to get back on the court, but the Miami Heat have been hesitant to clear him to play. It finally seems that the two sides could be coming to a solution.
This article originally appeared on