Miami Heat pay tribute to Dwyane Wade (Video)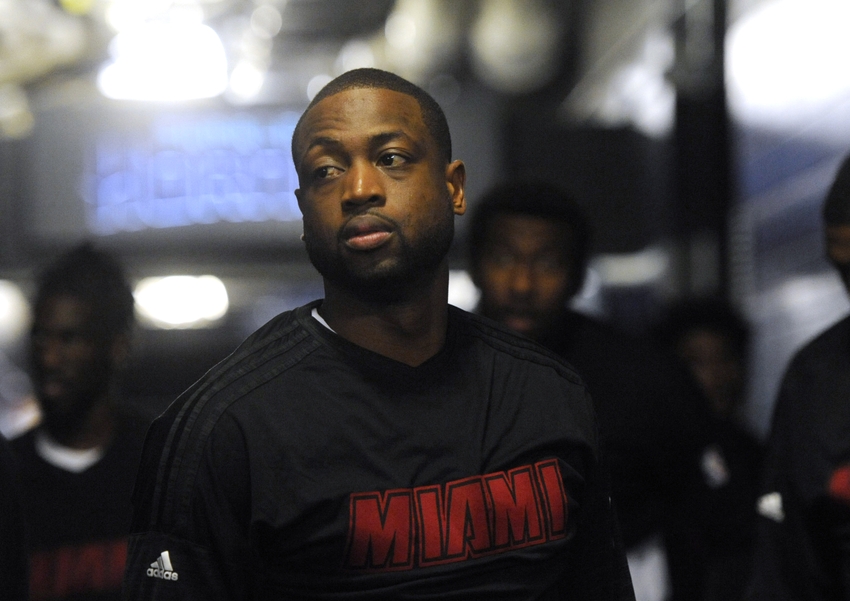 The Miami Heat put together a video tribute for its best player in franchise history in Dwyane Wade during his first game back at American Airlines Arena.
Dwyane Wade had spent the first 13 years of his Hall of Fame career with the Miami Heat. The Heat selected Wade No. 5 overall out of Marquette in the 2003 NBA Draft and he was an 11-time NBA All-Star and three-time NBA Champion with the franchise.
Wade signed with his hometown Chicago Bulls during 2016 NBA free agency this past July. In his first game back at American Airlines Arena in Miami, the Heat were pure class in paying tribute to the greatest player in its franchise's history. Here is the video that Miami put together for Wade.
Thank you for 13 unforgettable years, @DwyaneWade! pic.twitter.com/K5LcGLbZbv

— Miami HEAT (@MiamiHEAT) November 11, 2016
The video tribute the Heat showed after the first timeout of their home game against the Bulls showed Wade at all stages of his 13 years while he was with the Heat. It showed him as a 20-year-old kid getting drafted back in 2003, doing great charity work around the Miami community, and above all, winning at a high level with the Heat.
Wade won an NBA Championship as the star player for the 2005-06 Heat with an aging Shaquille O'Neal. In 2010, Wade was joined in South Beach by two marquee free agents in Chris Bosh and LeBron James. Together, those three players took Miami to four straight NBA Finals from 2011 to 2014, winning NBA Championships in 2012 and 2013.
It's still strange to see Wade play in anything but a Heat uniform. In 13 years, he eclipsed all-time greats like Alonzo Mourning and Tim Hardaway, Sr. as the greatest player in Heat history. Without Wade, Miami does not have any of its three NBA Championships. Wade made Miami basketball.
More from FanSided
This article originally appeared on