Miami Heat: Heat Nation should not lose hope just yet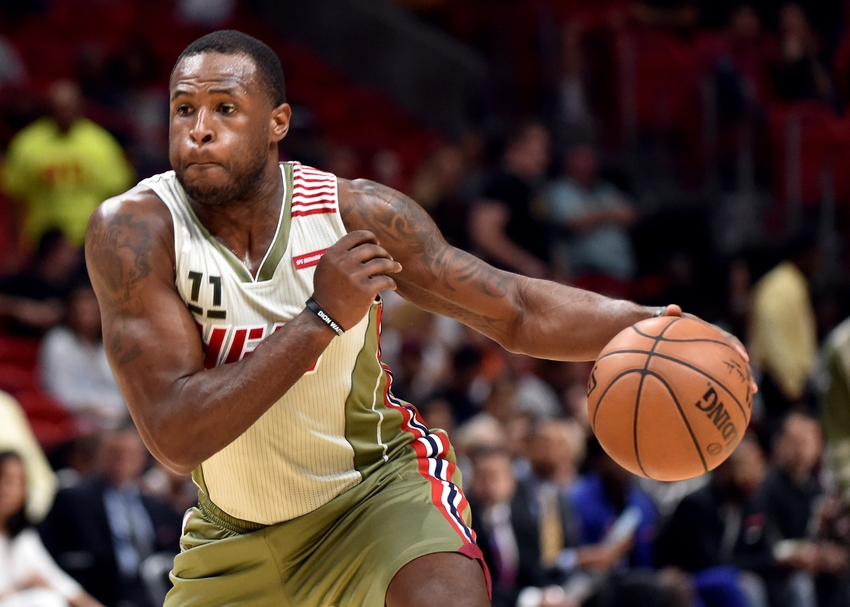 The Miami Heat may have had a rough start to their 2016-17 season, but there is no reason for fans to give up on them just yet.
Fresh off their big 96-73 win against the Milwaukee Bucks, the Miami Heat are now only 3-8.
My, how the mighty have fallen.
And despite the excitement of finally winning after a six-game losing streak, Heat Nation is still panicking. Heat Twitter is still up in arms.
Whether it be talks of tanking, creating trade scenarios involving Goran Dragic, or just exhibiting signs of flat out general despair… fans aren't in a good place right now. And are seemingly more divided than ever.
Should the Heat tank? Should president Pat Riley be working on moving Dragic? Should Derrick Williams continue to start? Should Tyler Johnson stay coming off of the bench?
So many questions, with even more answers.
Now, if you ask me… no, Miami should absolutely not tank. Dragic should continue his career in South Beach. Head coach Erik Spoelstra should keep exploring the four-spot. Johnson should remain being the team's Sixth Man.
But it's not important that you agree with me on the above mentioned topics.
What matters is that you hear me out when I say it's not yet time to lose hope.
We are currently 11 games into the season. 11 measly games, out of 82. And let's be honest, some level of struggle was expected. After all, the organization did go through a lot this summer, being turned down by Kevin Durant, losing Dwyane Wade and finding out Chris Bosh once again can't be cleared to play. A transition period was going to happen whether anyone wanted to admit it or not.
And it isn't just about the revamped team either.
Yes, new faces came aboard. And obviously it would take time to get them familiar with the concept of Miami Heat Basketball, as well as to build chemistry with the standing members. But there was also the development of guys like Justise Winslow, Josh Richardson and even Johnson to keep an eye on. Not to mention giving Dragic and Hassan Whiteside a chance to assume their leadership roles.
A handful of moving pieces to put into place, with not a lot of time to do so.
With that said, is 3-8 really that surprising? And moreover, at this point, is it really what we should be focusing on?
Not according to Spoelstra anyways:
"It's so easy to get wrapped up with the record and we're here for the results. Ultimately, when you're trying to build a team, you're trying to build a foundation."
He's right, too.
But how do they build a foundation? Well, pretty much just by continuing to do what they've been doing. Figuring out individual strengths and weaknesses, leading into to rotations by trial and error  and finally employing different game strategies based on who is on the floor.
In essence, the organization is doing everything right. As frustrating as that may be, as unhelpful of a solution "wait and see" is… patience is just key.
Something else (and perhaps more practical) to keep in mind is the tough schedule the team has had to face thus far. And although they will be on the road quite a bit coming up, they're facing the likes of the Washington Wizards, the Detroit Pistons, the Denver Nuggets and the Philadelphia 76ers.
In other words, there should be many more chances for success down the line.
3-8 is hard to swallow, sure. And there have been plenty of things to get frustrated over (Heat Twitter's favorite being Dion Waiter's shot selection). But things will get better. All in good time. So for now, sit back and enjoy the ride. Because win or lose, something like Whiteside palming a ball mid-air is pretty amazing to watch regardless.
This article originally appeared on