Miami Heat: Erik Spoelstra tells Goran Dragic he's not being traded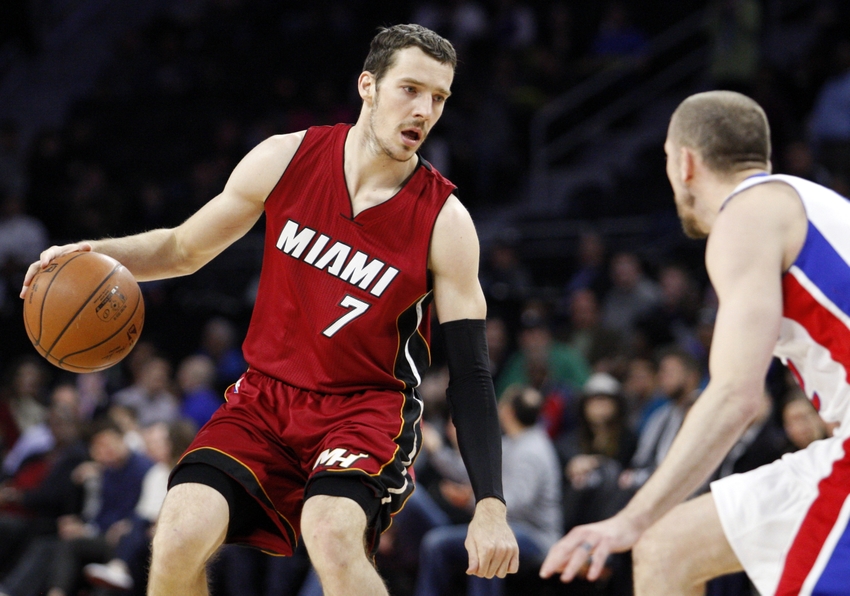 Goran Dragic was appreciative of the Miami Heat reaching out to him.
In response to a report that the Miami Heat and Sacramento Kings were discussing a trade centered around Goran Dragic and Rudy Gay, Erik Spoelstra reached out to Dragic to assure him the rumors are not true, according to the South Florida Sun-Sentinel.
While the Heat typically dismiss trade rumors, Dragic said Spoelstra spoke to him about the latest swirl during the morning shootaround at the Spectrum Center, in advance of Thursday night's exhibition against the Charlotte Hornets.

"Spo came over and did that today," Dragic said. "He just said those rumors, they're not true."

[…]

"That was really nice from Spo," Dragic said. "That's not his job to come to the players to say it, so I understand."
Basketball Insiders had reported that the Heat and Kings were engaged in discussions to trade Dragic for Gay and Darren Collison. This came days after ESPN's Zach Lowe reported the two teams have had "vague" trade discussions.
It's a move that could increase Miami's cap flexibility next summer, when Gay has a player option of $14 million, and Dragic a 2017-18 salary of $17 million. But from an on-the-court perspective it makes less sense. Gay has a reputation as a ball stopper, while Dragic will help run the offense and get Miami's younger players involved.
While teams typically don't validate trade rumors by addressing them with players, it was smart for Spoelstra to approach Dragic about this one. Dragic is finally comfortable in Miami, and his increased role has him poised to have his best season with the Heat.
He's played well this preseason and the team obviously wants to clear anything that could be in the way of that momentum.
More from All U Can Heat
This article originally appeared on