Watch Heat coach Erik Spoelstra freak out on Luol Deng in the middle of a play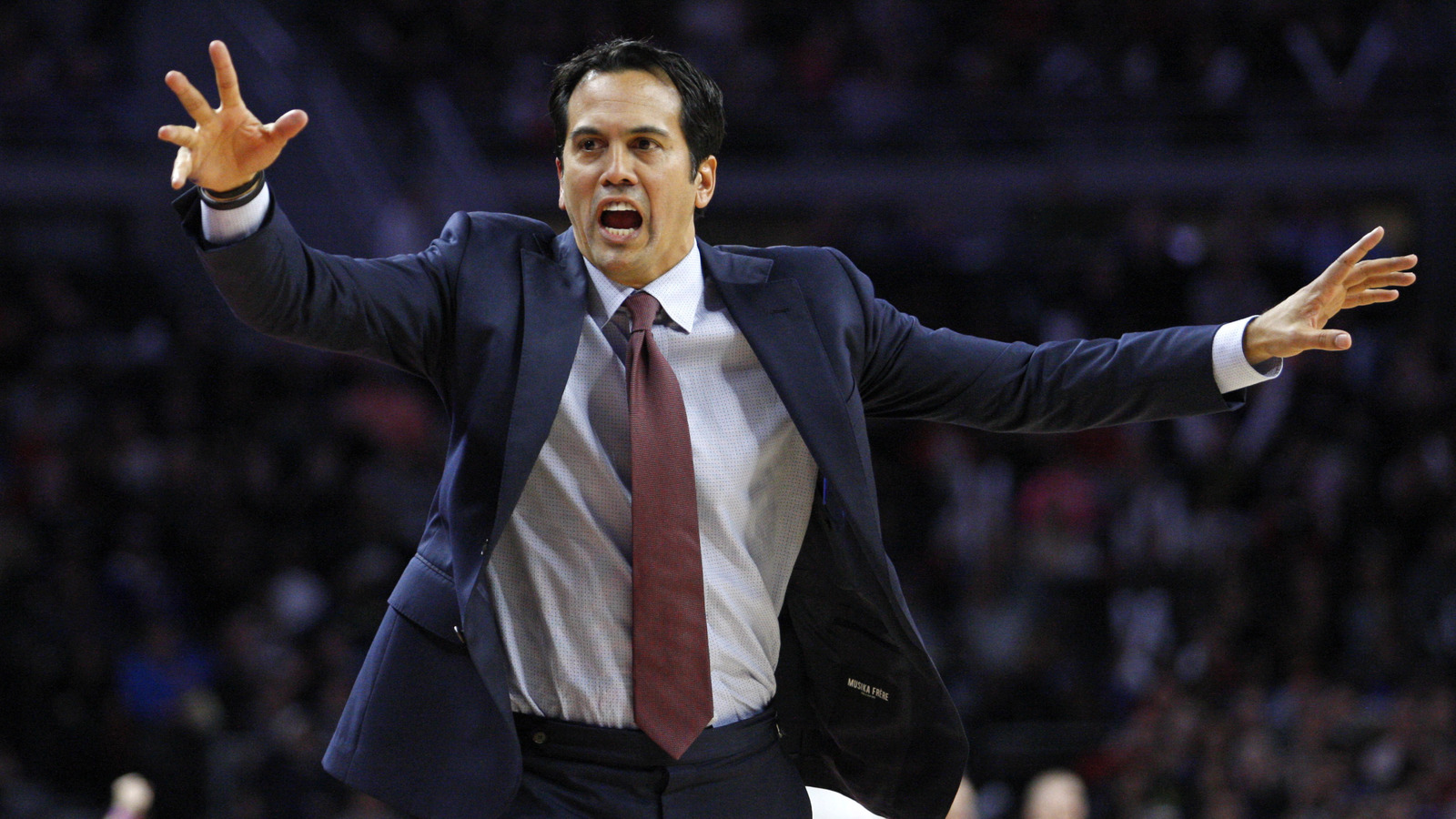 Miami Heat head coach Erik Spoelstra is mostly known as one cool customer. He coached the most polarizing team in recent NBA history to four straight Finals appearances and won two championships, massaging some of the biggest egos in the sports universe while his own went unattended.
But underneath his professional demeanor, and sublimely tailored midnight blue suits, is a pit bull. Spoelstra eats competition for breakfast, and sometimes that side breaks free and unleashes itself in public.
It happened in the closing seconds of Thursday night's Game 2 loss to the Toronto Raptors, when Heat forward Luol Deng didn't inbound the ball as quickly as Spoelstra wanted him to:
This is so awesome, and probably harkens back to the end of Game 1, when Deng had a couple brain farts inbounding the ball and nearly cost Miami the game.
The Heat scored a layup on this play, but it wasn't nearly enough. They turned the ball over approximately 900 times in the first quarter and were unable to take advantage of yet another poor shooting performance from Toronto's Kyle Lowry and DeMar DeRozan.
Miami should be heading home with a commanding 2-0 lead. Instead, the Raptors have life, and Spo clearly isn't happy about how his team gave it to them.