Heat name Dan Craig new D-League coach, restructure coaching staff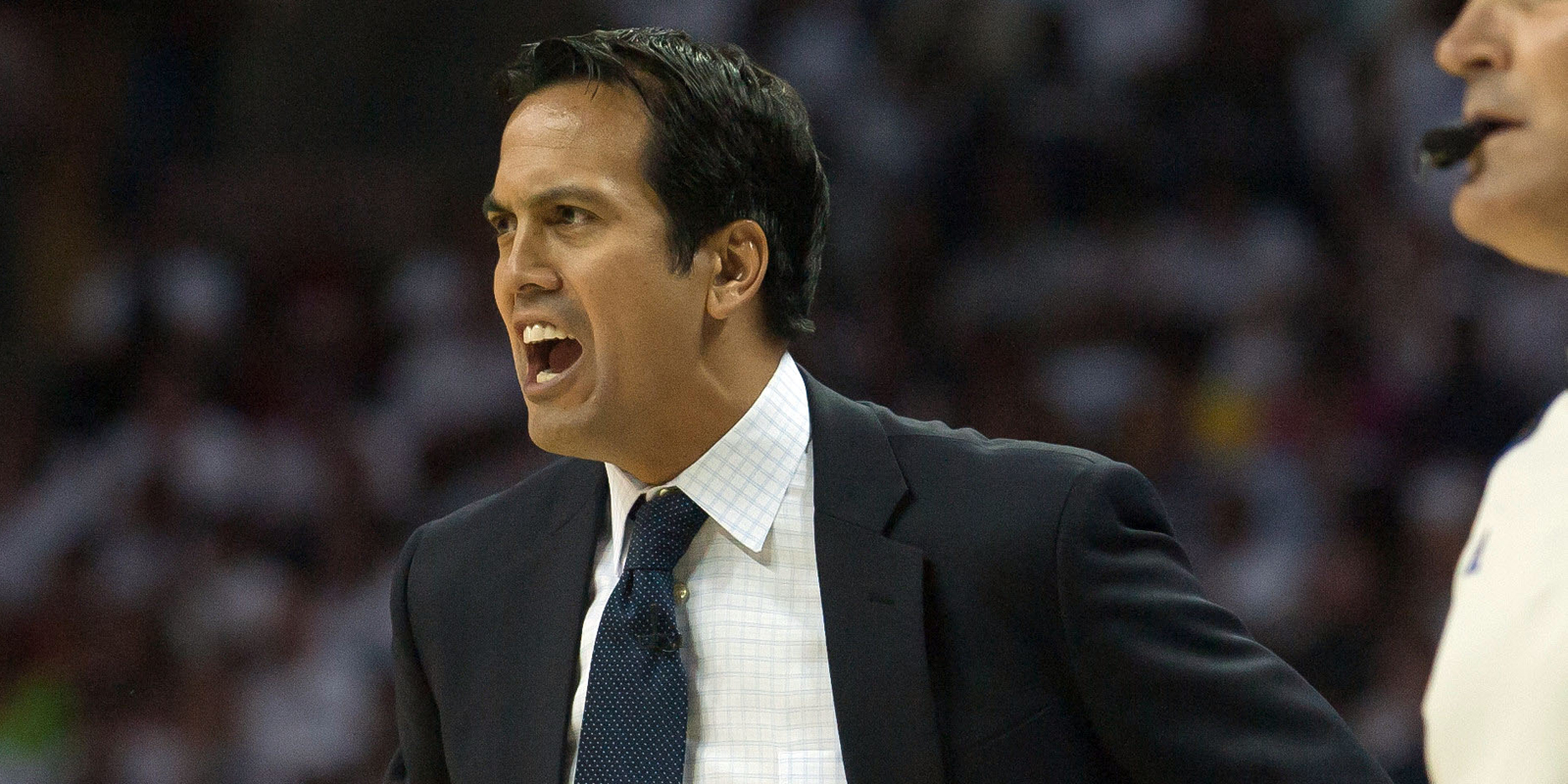 The Heat announced earlier in the summer there would be some sort of shakeup on Erik Spoelstra's coaching staff. Now, we have a better idea as to what it will be, courtesy of the Florida Sun Sentinel's Ira Winderman:
The Heat are one of 19 teams who have a direct relationship with a D-League team. Miami extended that agreement with the Skyforce an extra two years this offseason.
"The one thing we do have, we have depth on our roster, we also have depth on our coaching staff," Spoelstra said, via Winderman. "We have a lot of talented coaches. That's something I take a lot of pride in, is developing our staff, developing our video room, developing them so they can move on to the next role, developing our coaches."
This isn't the first time the Heat have reshuffled the staff. As Winderman mentions, they have moved coaches such as Bob McAdoo, Keith Askins and Ron Rothstein around positions in the past.
(h/t Sun Sentinel)
The restructuring of Erik Spoelstra's coaching staff came into sharper focus Friday with the formal announcement that assistant Dan Craig has been named coach of the Heat's NBA Development League affiliate, the Sioux Falls Skyforce.

With the move, former Heat guard Chris Quinn, who served as an assistant last season with the Skyforce, is expected to spend the upcoming season with the Heat as an assistant coach. In addition, assistant Keith Smart is expected to become more involved with the Heat's player-development programs.

Phil Weber, who coached the Skyforce last season, left in the offseason to become an assistant coach with the New Orleans Pelicans under Alvin Gentry, the former Heat coach.

"Dan Craig has done a great job for the Miami Heat over the 12 years he has been with us," Heat President Pat Riley said in a statement. "He is a terrific young coach and is the 'next man up' for this challenge with our affiliate in Sioux Falls. He will bring the Heat culture and great coaching to the team."
MORE NEWS:
Want stories delivered to you? Sign up for our NBA newsletters.