Chris Bosh on comeback from clots: 'I've only gained'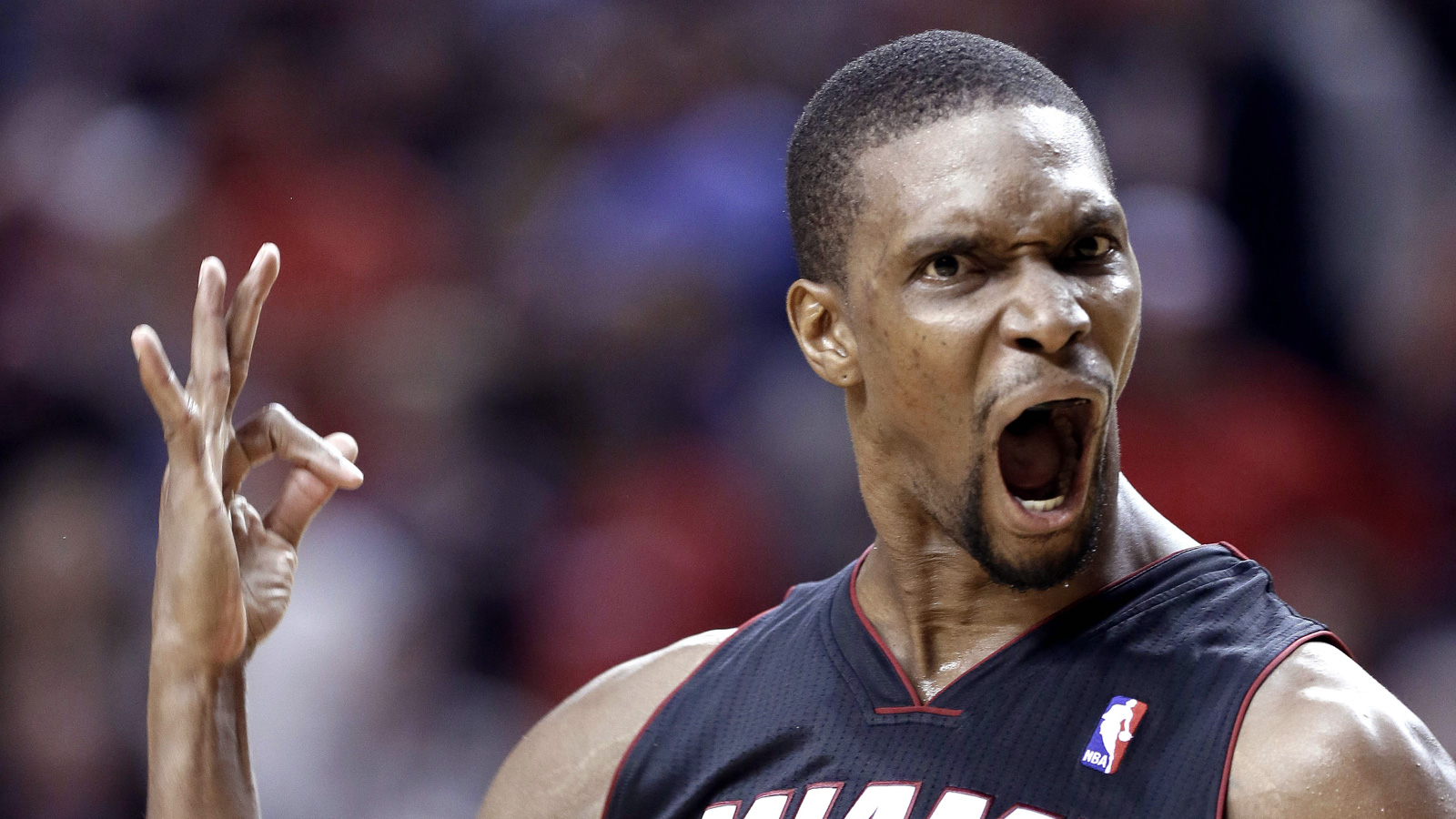 Chris Bosh's final game of last season game Feb. 11, after which he was diagnosed with a blood clot in his lungs, keeping him out for the remainder of the year. Now though, preseason is back, and that means so is Bosh.
Fortunately for everyone, the Heat's highest-paid player looked just like himself during Miami's 90-77 loss to the Hornets that kicked off their preseason. It wasn't an inspiring performance from the team, but it was one from Bosh, who posted 14 points on 6-of-11 shooting while also pulling down seven boards during 23 minutes of play.
After the game, Bosh said his comeback from clots actually helped him. Here's more from ESPN's Michael Wallace:
The Heat have a legitimate chance to content in the East this year, owning one of the conference's best starting lineups in Goran Dragic, Dwyane Wade, Luol Deng, Chris Bosh and Hassan Whiteside. The team's biggest flaw might be health mixed with age. If Miami can stay healthy, though, it'll go a long way in trying to knock the Cavaliers from the top of the league.
After enduring six months of rehab and a week of training camp, Bosh was back in his familiar No. 1 jersey. He played 23 minutes and also finished with a team-high seven rebounds for the Heat, who hope to rebound from last season's 37-45 finish that left them out of the playoffs after four straight trips to the NBA Finals.

"You really have to take these moments and just be grateful for him — not take him for granted, not be so wrapped up in your business that you can't appreciate how awesome that is," Heat coach Erik Spoelstra said of Bosh's return. "Where he was when I saw him in the hospital bed last February, and then to get him out there right now — he looked great."
MORE NEWS:
Want stories delivered to you? Sign up for our NBA newsletters.