Do the Grizzlies need more frontcourt depth?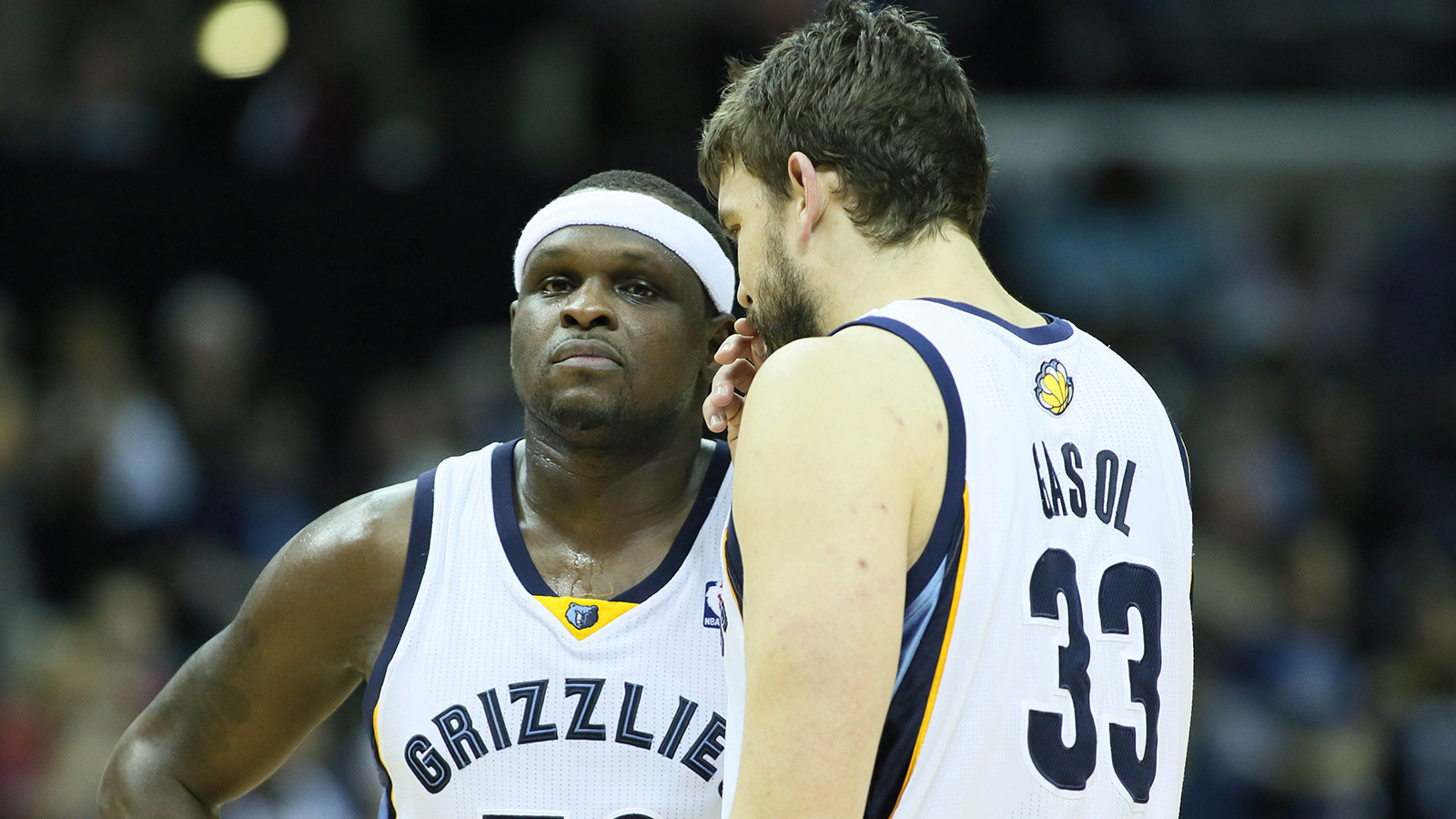 The Grizzlies are getting up there in age. Marc Gasol may be coming off arguably the best year of his career, but he's not spring chicken anymore. And Zach Randolph, who seems like he will legitimately never get worse, is already 34.
Over at Grizzly Bear Blues, Beale Street Ken (I'm assuming that's not his real name) asks if Memphis' frontcourt depth is lacking considering the age of its starting center and power forward:
The Grizzlies lost Kosta Koufos this offseason, but did bring in Brandan Wright at a reasonable price. Jeff Green, who is conventionally a 3, could also play a small-ball 4, something Dave Joerger has shown to like in the past. But after that Memphis is really just loaded with wings and guards.
Who's next up? Jarnell Stokes? JaMychal Green? Michael Holyfield? Green and Holyfield are on non-guaranteed deals and aren't even projected to make the final roster. So, Beale Street Ken does have a point: The Griz are thin in the frontcourt.
But that's not necessarily new. Memphis has never really carried a third-string center. It used to just go with Gasol and Koufos and leave it at that. But if someone goes down, if Memphis has to deal with another Gasol injury as it did a couple of years ago, it could find itself in major trouble.
(h/t Grizzly Bear Blues)
With a roster that sports the most talent by a Grizzlies' squad in franchise history, there are still a few holes that need to be plugged in order to ensure a great deal of success this upcoming season.

It's quite shocking to think that Zach Randolph will be 34 this season. Though #50 is slowly aging, there's still a lot of talent left in the tank. Z-Bo has been an anchor for this Grizzly squad since joining the team in the 2009-10 season.

Randolph averaged 16.1 points and 10.5 rebounds per game during the 2014-15 season. That was the second lowest stat line for Randolph since he joined the Grizzlies' just six years ago. Eyes won't be on Randolph this season, as fans know what to expect from the big man.
MORE NEWS:
Want stories delivered to you? Sign up for our NBA newsletters.