Why the Memphis Grizzlies could win the NBA title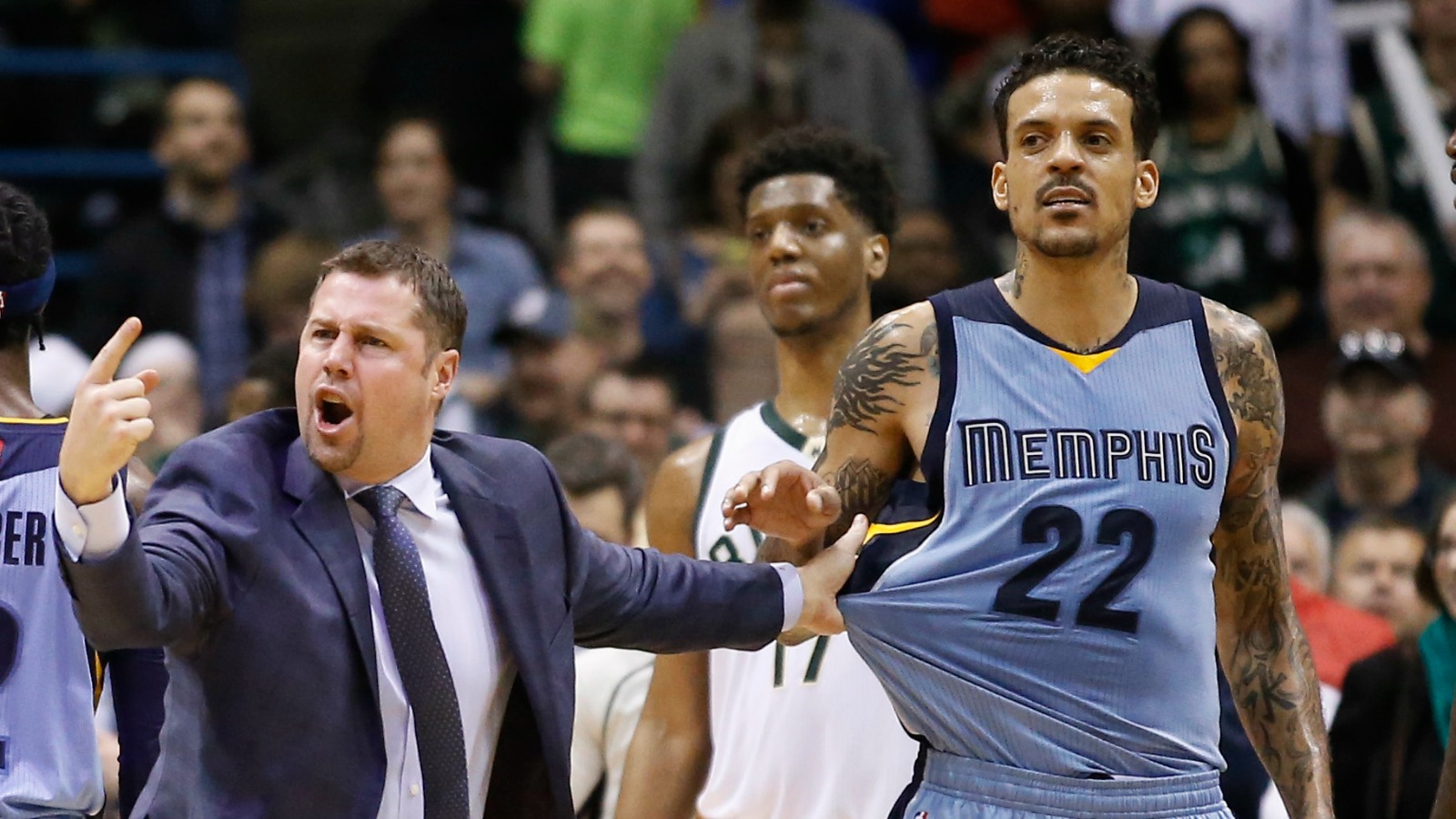 Ahead of the NBA playoffs, FOX Sports will find the best-case scenario for all 16 qualified teams and make the case for why each could win the title, no matter how improbable it might be. This one is the most improbable yet, and that's why all of this is a big ol' joke. Don't take it seriously. Seriously.
Writing these NBA playoff previews takes some creativity. I mean, you have to be creative to find routes for the Blazers and Pistons to win the title.
But coming up with a way for the Grizzlies to win the title — that's next-level.
This is a team that is playing JaMychal Green 25 minutes a gamedown the stretch. Andrew Hawkins is seeing quality minutes for this team. Someone named Xavier Munford is a key reserve off the bench.
I made up one of those players. Do you know which one?
Yeah, the Grizzlies aren't going to go far, at all.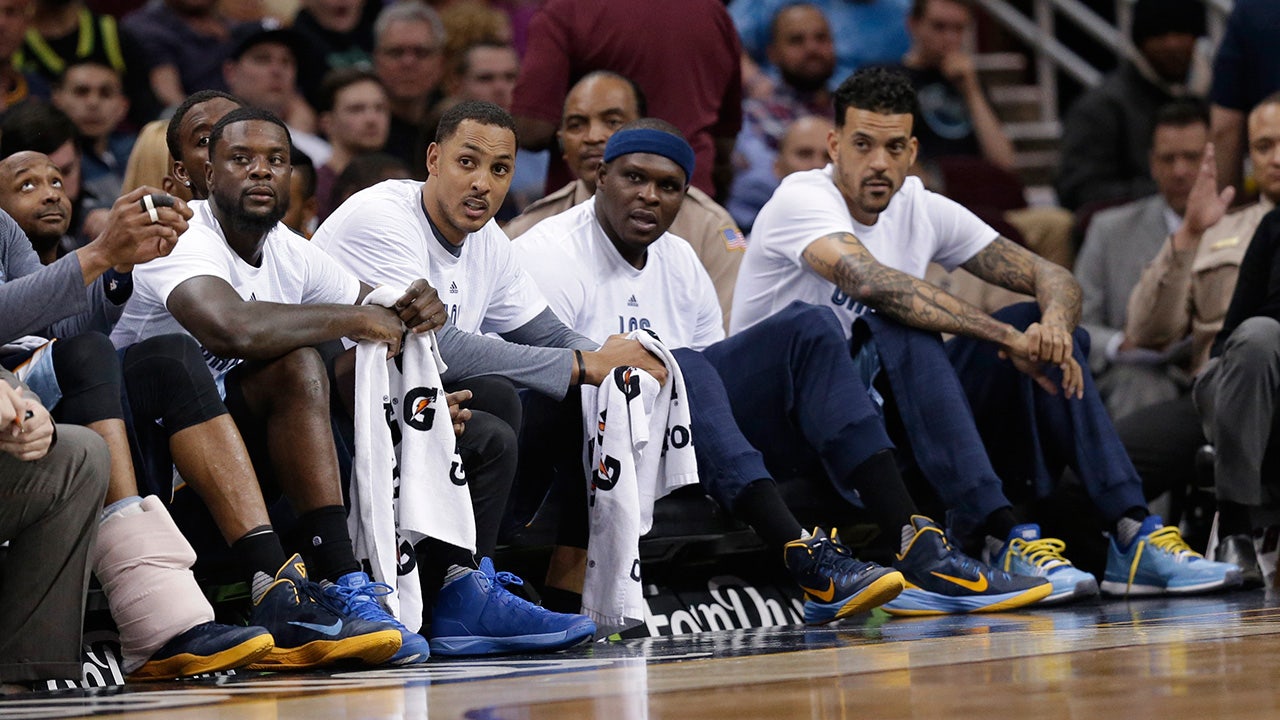 After far too much deliberation, there is only one possible way for the Memphis Grizzlies to win the title, and it's going to be really ugly and possibly felonious.
The three-step process (again, this is a joke, don't do this, no matter how badly you might want to win the title, Matt Barnes) is as follows: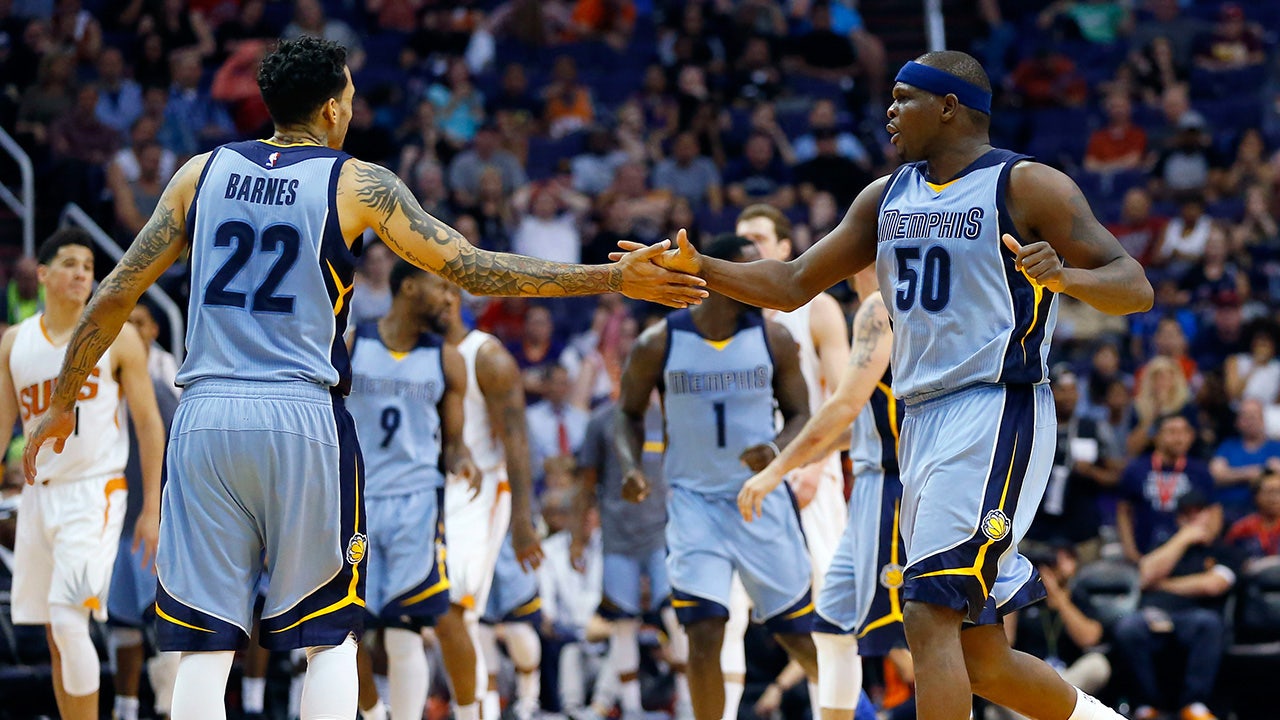 The Grizzlies have lost nine of their last 10 games heading into the playoffs. They can't match up with any of the squads in the Western Conference –€" including the 8 seed Rockets.
They do have size and competitive fire, though, and they'll need to harness every last bit of it to steal a single game in the playoffs.
The easiest way to do it: copy what LeBron James and the short-staffed Cavs did in the NBA Finals last year — muck it up. Use every second on the shot clock on offense and limit any chance at transition on defense. Let Zach Randolph play point guard with his back to the basket. The Grizzlies were 27th in the NBA in pace this season at 95.6 possessions per game. They need to be well into the 80s and probably into the 70s in the playoffs.
That's because the more possessions there are, the smaller the Grizzlies' already small chance of winning a game (much less a series) becomes.
The Grizzlies need to go into the playoffs with a simple mantra –€" hit 'em when they're not looking. Print that on rally towels and t-shirts. The Griz are going to need to resort to neck punches throughout the playoffs, but they're probably going to have to go a step further than that, as well.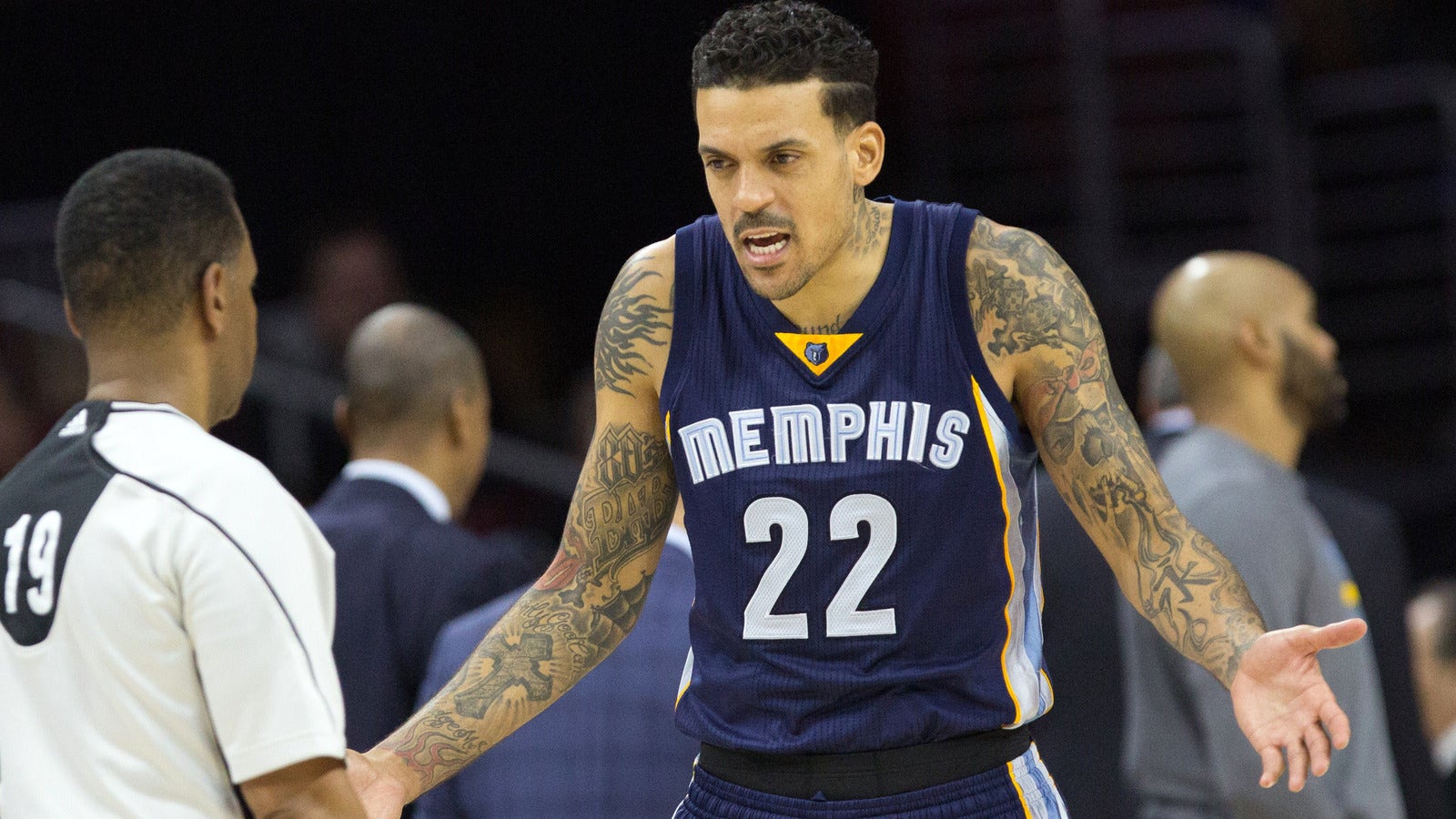 The words can never be spoken, for legal reasons, but a simple nod from Dave Joerger will do.
I don't know how many weapons Matt Barnes can sneak onto the court under his jersey, but the Grizzlies need him to get creative with his smuggling techniques.
After all, this team is going to play Lance Stephenson and Jordan Farmar, who was signed off an ESPN set earlier this season, for significant periods of time in the playoffs. Mucking it up will win them a game, or two, at best.
But if the Grizzlies plan on beating the Spurs in the first round, they're going to have to resort to ninja tactics, and if it means getting closer to winning a championship, I'm sure that Barnes can imagine Kawhi Leonard is Derek Fisher and take care of business with a set of nunchucks.
The NBA is going to ban Barnes for life if he takes out somebody on the court with some nunchucks –€" that's a given –€" and while few would be able to execute in the clutch like Barnes, there are more than a few Grizzlies players who you could imagine following his lead.
Chris 'Birdman' Anderson, Tony Allen, Stephenson –€" they're all wild cards –€" and the Grizzlies need to put out a memo following a scandalous first-round win stating that if the Golden State Warriors don't concede four games, Steph Curry is going to wind up on the wrong side of something terrible.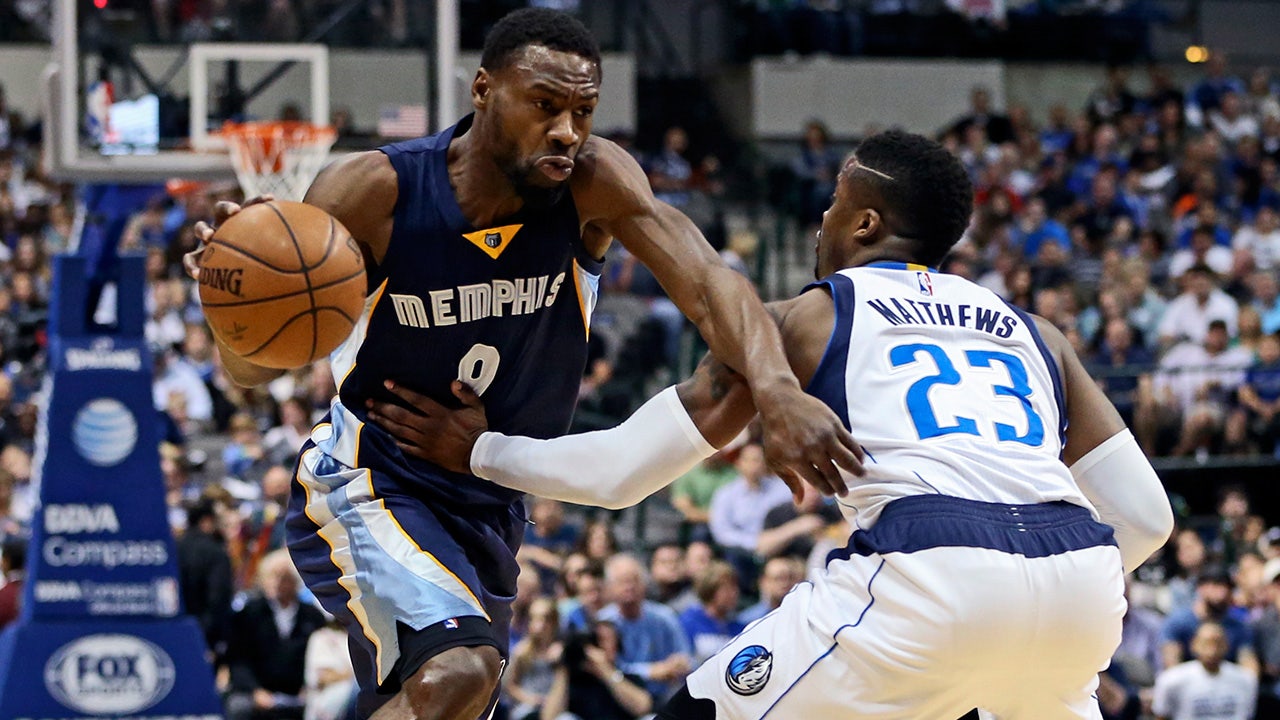 It's in the Warriors' best long-term interests for Curry to not be taken out by a set of brass knuckles on a free-throw attempt, so they'd have to think hard about it. Even if they hold Curry out, the Grizzlies could just move the hit to Klay Thompson. The Warriors can't losing either Splash Brother to a nightstick, and they'd be wise to concede.
The Grizzlies should then repeat that threat for the next two rounds. And while the Thunder might be willing to sacrifice Kevin Durant for the sake of winning a title (he is a free agent at the end of the year, after all) could they risk losing Russell Westbrook to a sock full of quarters?
LeBron's Cavs teammates aren't going to make it long –€" he's on the record that his team lacks a goon –€" but he stands a chance of beating all five Grizzlies by himself, 1 v 5. The tough part is that he can't go into that fight without several layers of kevlar, and that would just weigh him down too much. LeBron would lose to the Grizzlies in seven games.
If the Grizzlies follow these three terrible (and totally in jest) steps, the Larry O'Brien trophy will be heading to Memphis with only a few, easily cleanable stains.