Memphis Grizzlies: Maintenance For Veterans Helps Development Of Youth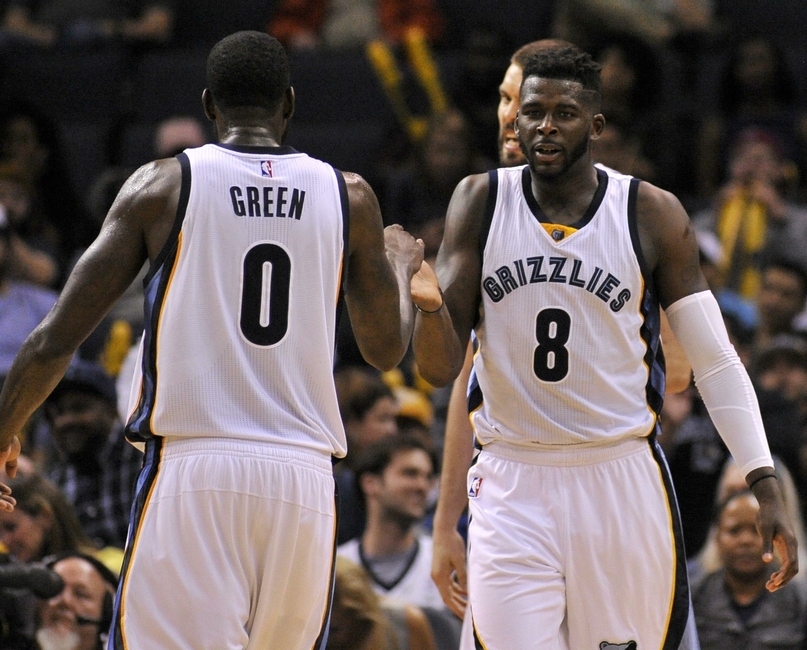 With several players recovering from injury, it's been the younger players getting time for the Memphis Grizzlies, hoping they can play well when the team is at full strength.
No one had a riskier offseason than the Memphis Grizzlies.
They re-signed Mike Conley, coming off an Achilles injury, to a max offer.
Marc Gasol, a recipient of a max contract the previous offseason, was coming off a broken foot and the team's biggest offseason addition, Chandler Parsons, wasn't even offered a max from his former team and had hybrid microfracture surgery the offseason prior.
The Grizzlies didn't have an adequate replacement for those guys, and it actually did make the team better on paper.
With Zach Randolph and Tony Allen having reduced roles, Parsons playing a hybrid forward position gives Memphis more shooting and the best offensive wing they've had in ages. However, how long they can stay on the floor always remained the question.  
To start the season, we've seen some of the maintenance in action. No one is playing more than 33 minutes per game and Parsons, still recovering from injury, missed the first six games of the season, with five total appearances to date.
It's not an ideal situation — the Grizzlies are just 6-5 — but it does one thing that helps Memphis in the long run: Allows them to play some of their younger, more inexperienced players on the roster.
For Memphis, it's money is mostly tied into it's big three of Gasol, Conley, and Parsons. That means unearthing a gem, or hitting on a draft pick could give them cheap value in their rotation. The two players who seem to have the first shots are James Ennis and JaMychal Green.
Neither are really young — both are 26 — but early in the season, both are seeing some playing time. With Randolph to the bench, Green has started at power forward, with Ennis starting at shooting guard.
The results have been so-so. Offensively, both are tire fires. Memphis is better on offense  with both players off the floor. However, Ennis has at least been efficient when scoring, sporting a 58 true shooting percentage.
His PER is 11.5, which suggests that he's doing very little outside of knocking down threes. Still, he flashed the ability to knock down some threes in his short stint in New Orleans and has started his 2016-17 season off well.
As for Green, he's the opposite. Shooting 43 percent as a power forward is downright awful and even though he's attempting to space the floor, the 31 percent from deep isn't doing much.
The raw numbers — 7.8 points, 5.5 rebounds — are fine, but all the advanced statistics are suggesting him as one of the worst players in the league. Still, Green has been a part of Memphis' main lineup, and that lineup has a defensive rating of 81.7.
He's not a great defender, but he's very active, capable of defending several positions.
Does he do it well? Not really, but much like New York's Lance Thomas, it defies the advanced numbers.
The other cast of players are 23 or younger. Andrew Harrison (23), Jarell Martin (22), Wade Baldwin (20), and Deyonta Davis (19) have all had moments early.
However, none of them have received enough playing to be anything special at the moment, but the upside is there for them to be role players. In the case of Baldwin and Davis, the hope is they could be even better than that.
Harrison seems like just a shooter, while Martin feels like an athlete more than a basketball player. Both could be something, but it limits their ceiling quite a bit. Harrison jumped into the rotation recently, but he's still shooting under 40 percent from the floor.
Martin is stuck behind Green at the moment. 
Baldwin is bad now, but all the tools are there to be good. Good shooter and showed some ability in the pick and roll and an active defender.
Racking up DNPs in four of his last five games, it isn't too long ago where he flashed everything — Memphis' regular season opener, where Baldwin had seven points, six assists, five rebounds, three steals and three blocks against Minnesota.
I'm still holding onto my "Baldwin will be a good pro" stock for the moment.
As for Davis, there just isn't much time there at the moment. Most likely, he seems more likely to spend some time in the NBA Development League for a bit before coming back up. Just 19 years old, it seems like Davis' upside is a good pick and roll combo big.
His size and athleticism will allow him to develop into an exceptional talent. However, it's going to take some time.
The Memphis Grizzlies are going to need one, maybe even two of these guys to eventually blossom into formidable rotation pieces. I like to think Ennis and Baldwin will eventually become those guys. Ennis has solid defensive tools and could space the floor.
As for Baldwin, I'm just a fan of the upside on both ends. Could one of Martin, Green or Davis take that leap forward, too? In time, we shall see.

The Memphis Grizzlies have several players locked into big contracts and will others to move into larger roles into the coming seasons. Getting James Ennis and JaMychal Green minutes early is just the start.
In the coming months, it will be interesting to see if Memphis can continue to get these guys playing time and if one of them could turn around and become NBA positives in the near future.
This article originally appeared on