Memphis Grizzlies handle Kawhi-less Spurs team: Player Grades
Parker Fleming/FanSided via Beale Street Bears

Fansided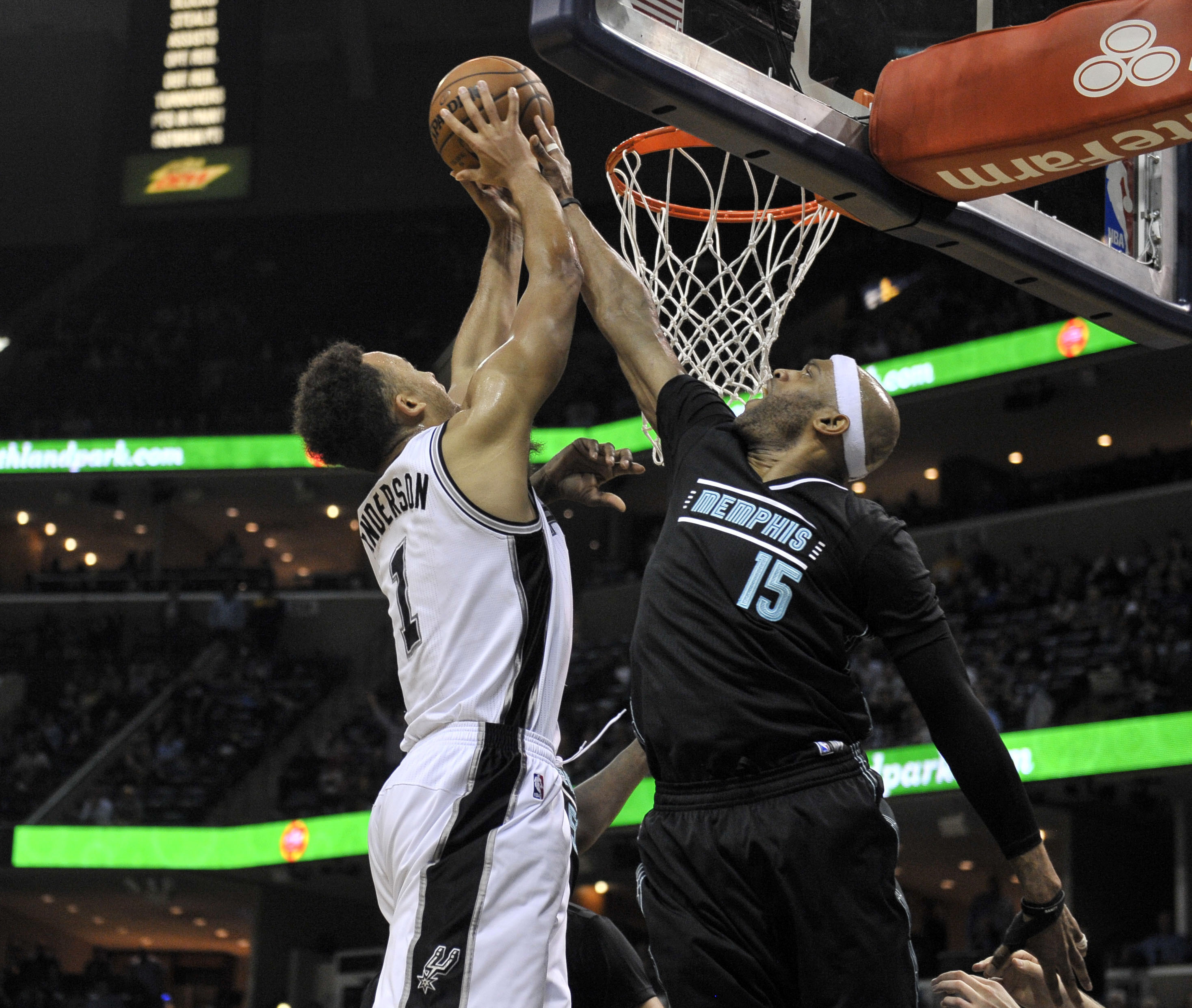 The Memphis Grizzlies capitalized on the Spurs' absences to pull out a 89-74 win. How did each Grizzly perform in this game?

74

89
Last night, the Spurs were without MVP candidate Kawhi Leonard and veteran leader Pau Gasol.
In similar circumstances, the Memphis Grizzlies tend to falter. Role players would go off. Grizzly players would play lackadaisical, because their opposition is missing a key player.
Not this time.
Behind superb defense, they held the Spurs to a season-low 74 points, their lowest scoring total since 2011.
The Grizzlies are now a sizzling 8-2 now versus the Warriors, Cavaliers, Spurs and Rockets, something that no other team in the league could boast about.
How did each player fare in this contest?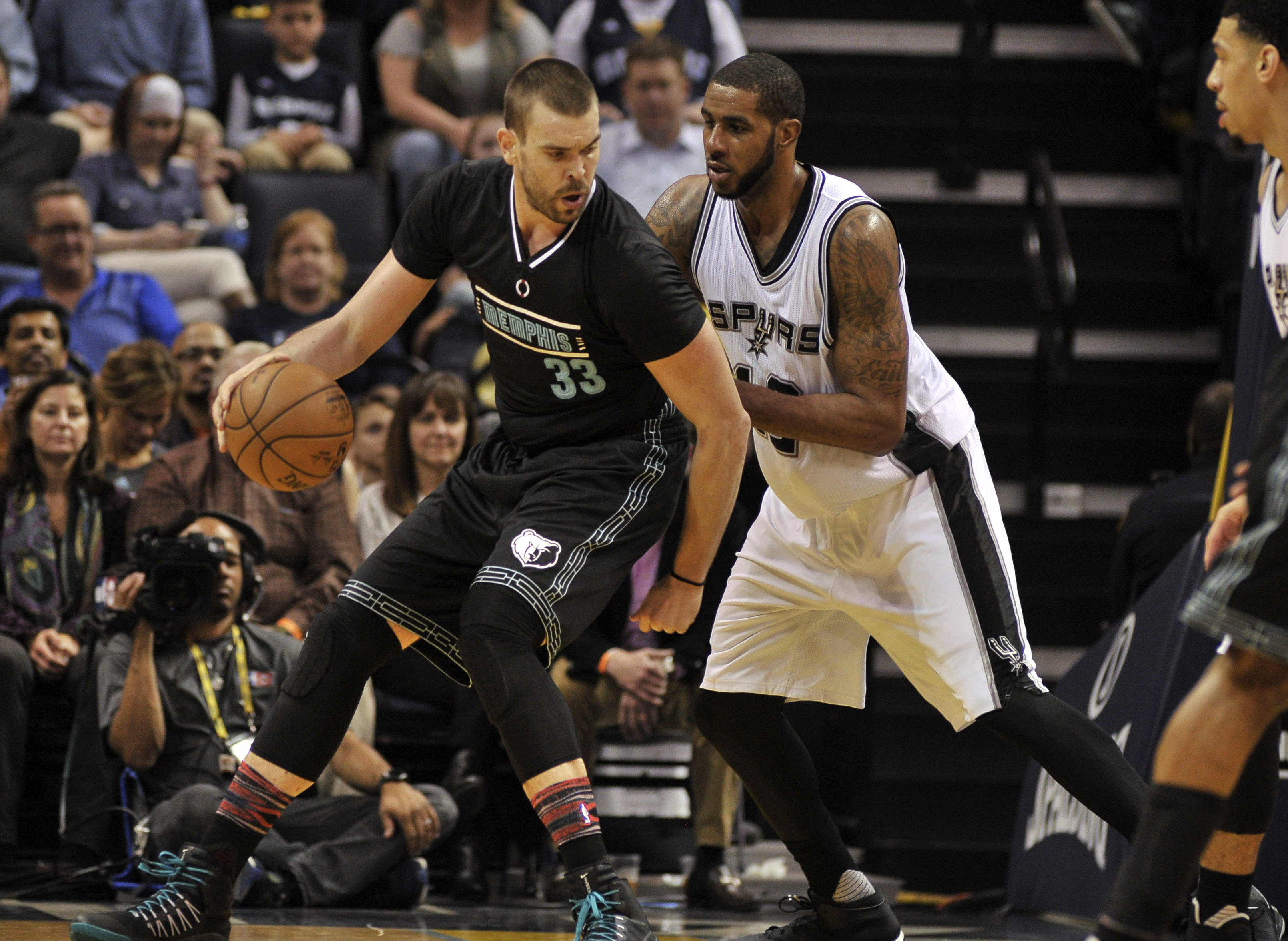 The Starters
Chandler
Parsons
F,
Memphis Grizzlies
D
Let's just get this out of the way: Chandler Parsons played terrible last night. It's nice to see his minutes and assertiveness rise, but his shot isn't falling. He went 1-for-10 last night, and it looks like he really needs the All-Star break.
JaMychal
Green
F,
Memphis Grizzlies
B+
JaMychal Green did in his job in this one: play hard-nosed defense. He forced All-Star LaMarcus Aldridge into an awful shooting night (4-for-19). In addition, he delivered some nice dunks and pulled in seven rebounds.
Marc
Gasol
C,
Memphis Grizzlies
C+
Marc Gasol didn't have the best shooting night (15 points on 4-for-12 shooting). He was just there tonight. He didn't do anything too bad, so a "C+" will do.
Mike
Conley
G,
Memphis Grizzlies
B+
Mike Conley didn't have a good scoring night, 12 points on 3-for-10 shooting. However, he dished out nine assists and was a team-high +23.
Tony
Allen
G/F,
Memphis Grizzlies
B-
TA was just there in this game, scoring nine points and hauling in six rebounds. He didn't do anything spectacular, but he didn't hurt the team with his play.
Bench
Zach
Randolph
F/C,
Memphis Grizzlies
B
ZBo gave the Grizzlies a nice scoring punch off the bench (15 points on 6-for-13 shooting), but David Lee absolutely burned him defensively, scoring 14 points and connecting on all six of his shot attempts.
James
Ennis
G/F,
Memphis Grizzlies
B+
Ennis provided a nice spark with his hustle. He pulled in three offensive rebounds and had a roaring fastbreak jam. #WeEnnis
Toney
Douglas
G,
Memphis Grizzlies
B
Toney Douglas didn't hurt the team with his play. He didn't turn the ball over, and he drained a three-pointer. That's what's expected out of a veteran backup point guard.
Vince
Carter
G/F,
Memphis Grizzlies
A+
Vince Carter is 40 years old and blocked four shots. Case closed.
Brandan
Wright
C,
Memphis Grizzlies
A+
In his first game in the Grindhouse all season, Brandan Wright didn't disappoint. In 14 minutes of action, he scored nine points, grabbed three rebounds and blocked three shots. He also brought the house down with an alley-oop jam and a block from behind. If he can stay healthy, watch out for this Grizzlies team.
Andrew Harrison and Troy Daniels only played in the last two minutes of this game.
Tune in tomorrow as the Grizzlies take on the Phoenix Suns in the Grindhouse. Follow @BealeStBearsFS on Twitter and 'Like' us on Facebook.
More from Beale Street Bears
This article originally appeared on