Memphis Grizzlies end road stint with a cold trip to Minnesota
Parker Fleming/FanSided via Beale Street Bears

Fansided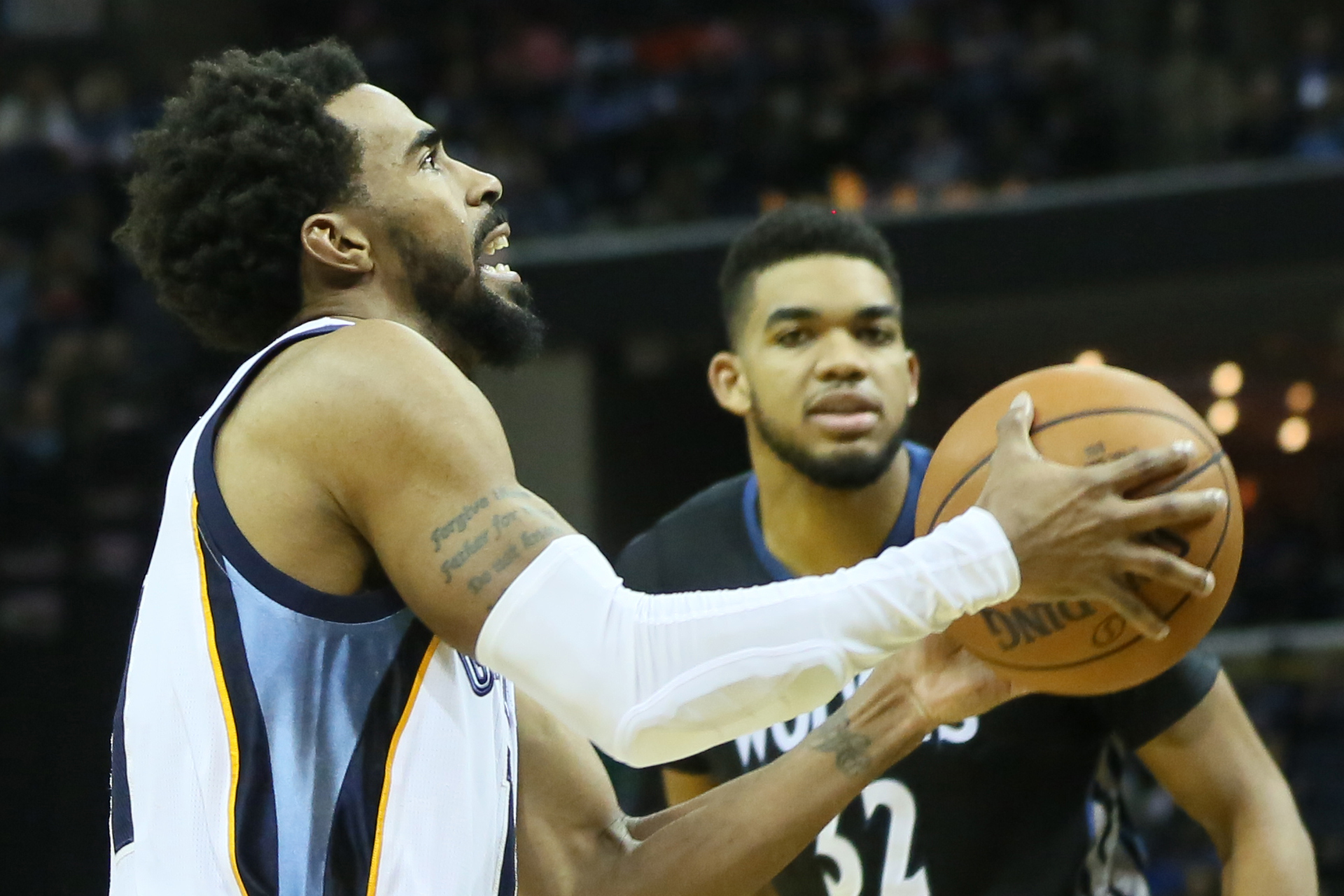 After a loss in OKC, the Memphis Grizzlies (30-22) look to bounce back against the Minnesota Timberpuppies … I mean Timberwolves (19-31). Autocorrect.
WHO: Memphis Grizzlies @ Minnesota Timberwolves
WHEN: 8:00 P.M. – CT
WHERE: Target Center – Minneapolis, MN
HOW TO WATCH: Fox Sports Southeast
HOW TO LISTEN: 92.9 ESPN – Memphis
BETTING ODDS: Memphis (-1.5); Over/Under (203.5)
About the Minnesota Timberwolves (19-31)
The Minnesota Timberwolves haven't lived up to their preseason expectations. Many saw them as a rising playoff team. Heck, some had them in the playoffs over the Grizzlies! Absurd, I know.
Let's crash back to reality and realize that they're very young. Their talented trio of Karl-Anthony Towns, Andrew Wiggins and Zach LaVine, each 21 years of age, have plenty of room to grow. Coach Tim Thibodeau is making sure that this growth happens quickly.
Towns, Wiggins and LaVine play over 36 minutes a night. While they're all young, Thibs is notorious for overworking his players.
Other than their youth, their depth is a huge weakness. Rookie Kris Dunn just isn't ready. Aside from Shabazz Muhammed, there aren't really any reliable options off the bench.
About the Memphis Grizzlies (30-22)
First off, could we all agree that Marc Gasol is a BEAST?
In 2017, he's scored 20 or more points in 11 of their 15 games. In four of those 11 games, he's gone for 30 or more points. He's just gone absolutely bananas out there.
Mike Conley experienced a great January, averaging 20.8 points on 39.4 percent shooting from downtown and 7.6 assists. Those are All-Star numbers (@ the NBA, still salty).
As Chandler Parsons and Brandan Wright return to full-time minutes, the Grizzlies must continue to rack up wins in order to move up the standings. After blowing easy wins against the Lakers, Bulls and Clippers (without Blake or CP3), the Grizzlies showed their ability to put weaker teams away by pounding the Suns and the Nuggets.
If the Memphis Grizzlies could move their way towards a more favorable matchup, their road to Western Conference Finals would become a tad smoother.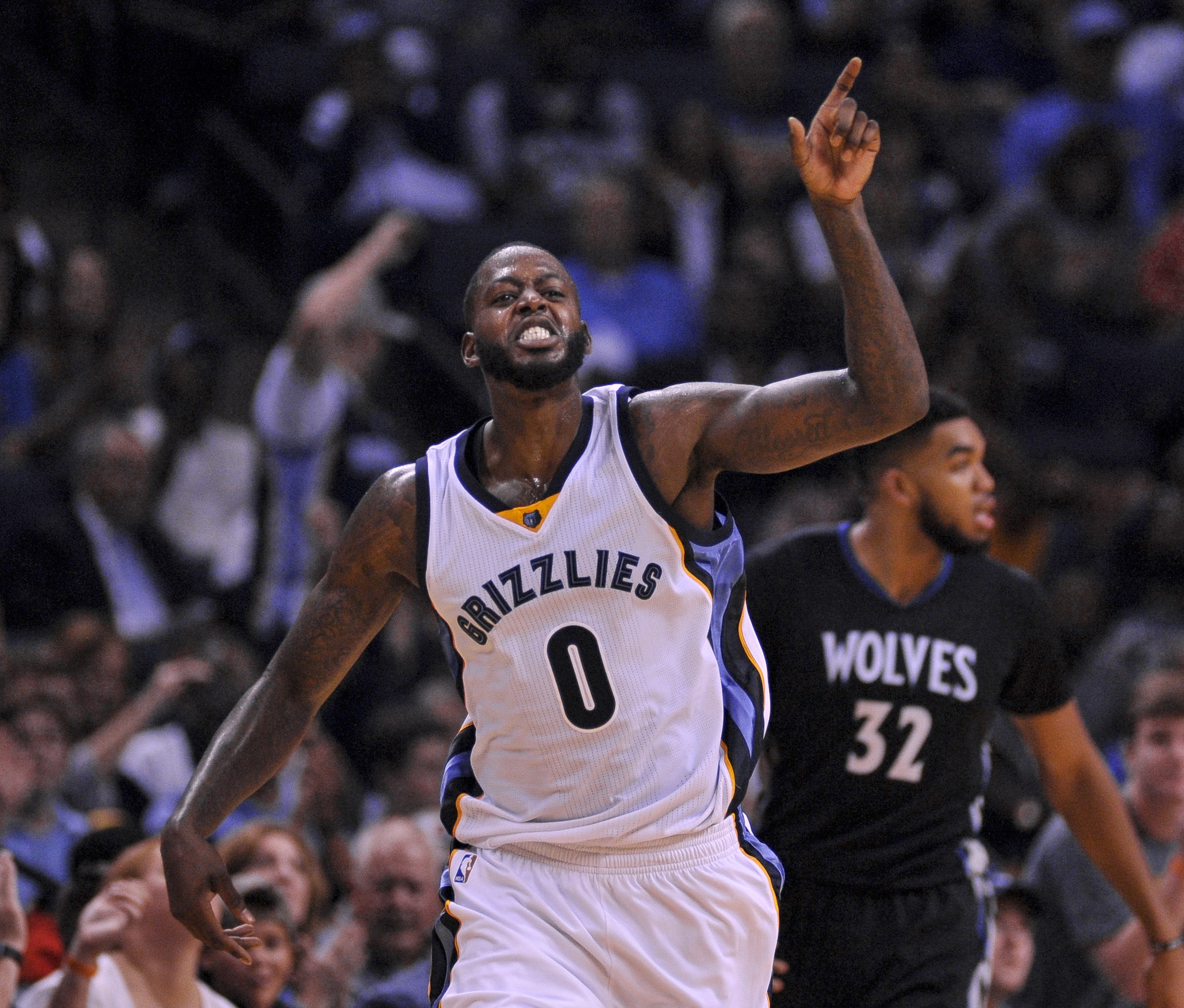 Keys to the game
1. The role players must come through
Each night, you know Marc Gasol and Mike Conley are going to produce. Zach Randolph is reliable as well. However, the role players need to step up.
Against the Thunder, aside from Parsons, the "Core 4" had zero help at all. JaMychal Green (zero points) and James Ennis (five points) got into foul trouble, fouling out in 24 minutes. Vince Carter scored seven points but was a -6 on the court.
This game is a perfect opportunity for Gasol and Conley to get a breather – especially since they got San Antonio and Golden State next week. In order to make next week somewhat easier, the role players need to come through and lift the burden off their stars.
2. Control the pace
The Memphis Grizzlies can't get in a running match with Minnesota.
Ricky Rubio is one of the best transition passers in basketball. If you aren't paying attention, Andrew Wiggins or Zach LaVine will put you on the wrong side of a vine.
In order for the Grizzlies come out on top, they need to force Minnesota to beat them in the half-court.
Minnesota averages 12.7 fast-break points as opposed to the Grizzlies' 9.6.
If the Grizzlies want to win and avoid Twitter humiliation, they need to slow the game down.
3. Don't let their role players go off
Please.
Watching Aaron Gordon, Doug McDermott and Sam Dekker dominate the Grizzlies was hard enough. It can't happen again in this game.
Shabazz Muhammed is a role player that could easily go off for 30 points, if he's feeling it.
Keeping their role players in check may not guarantee a win, but a random offensive explosion exponentially decreases any chances of winning.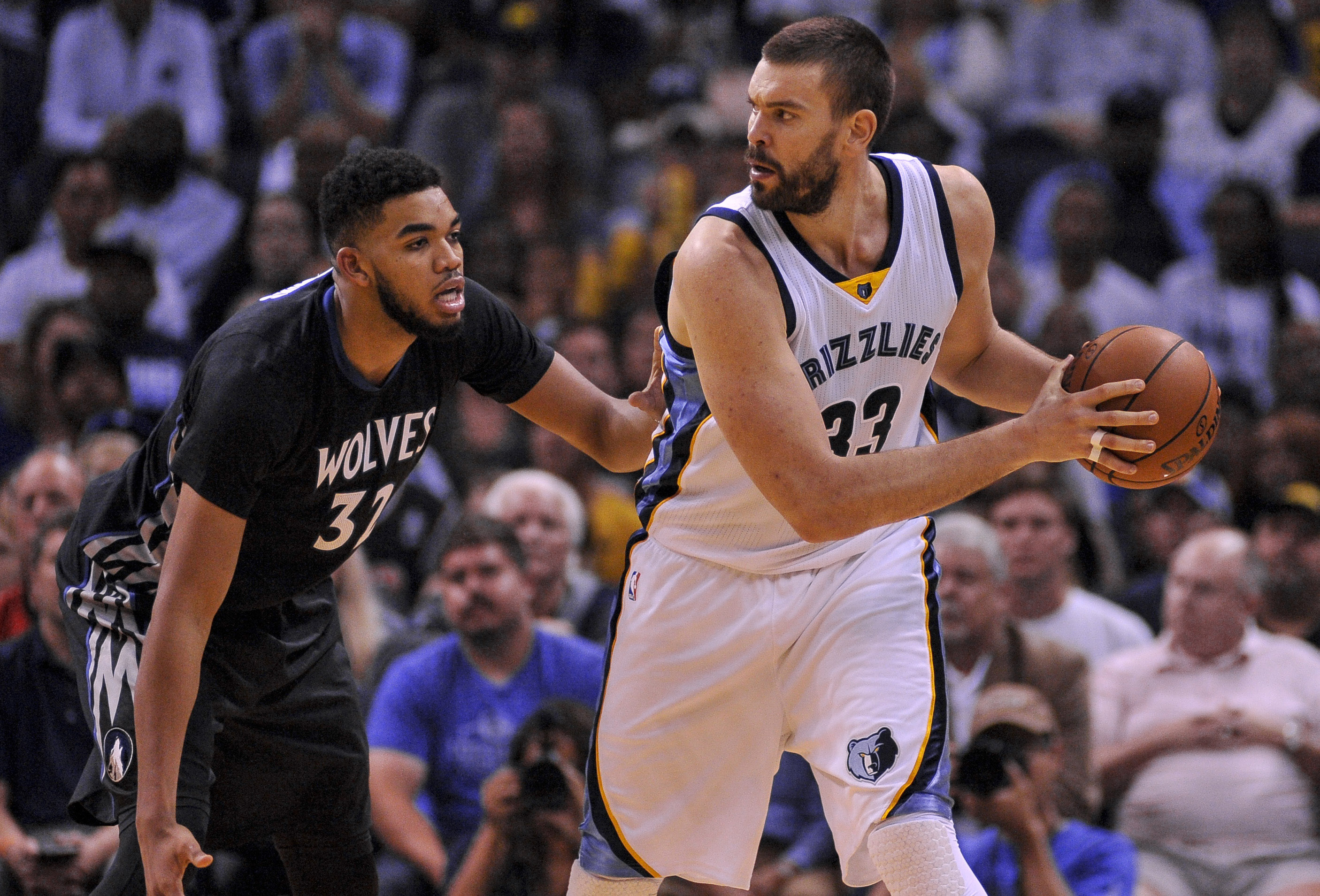 Prediction
Both teams are coming off a game the night before. This could get pretty ugly.
After uninspired play from the supporting cast, they'll come out firing on all cylinders to help Big Spain and Captain Clutch.
Minnesota has the home-court advantage, which is generally a factor for a young team.
In the words of the great Big Sean: "Last night took an L, but tonight I bounce back."
Grizz on top.
Want your voice heard? Join the Beale Street Bears team!
Follow @BealeStBearsFS on Twitter and like us on Facebook for some of the coolest Grizzly content on the web. #WeEnnis
More from Beale Street Bears
This article originally appeared on