Memphis Grizzlies' Chandler Parsons to appear in 'The 5th Quarter'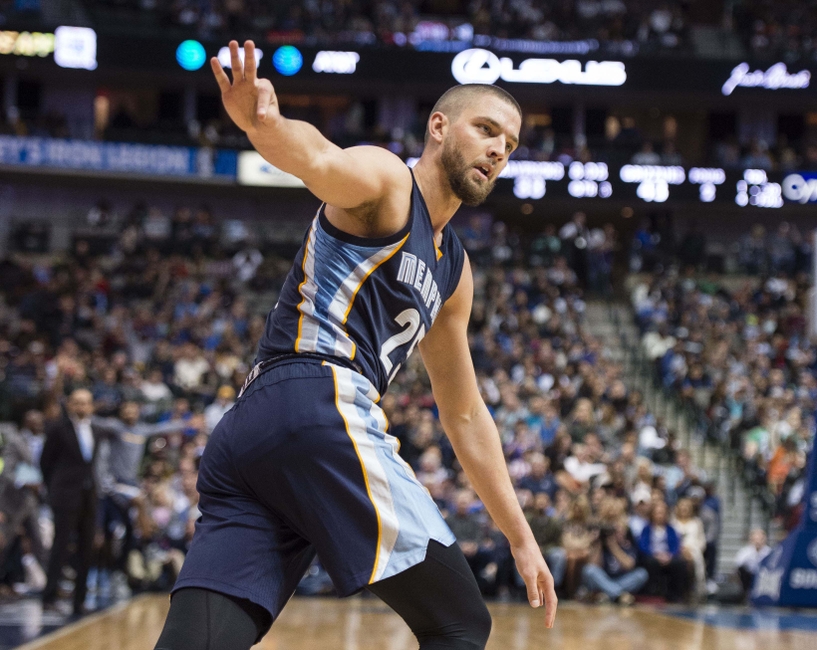 Memphis Grizzlies forward, Chandler Parsons, will appear in the next episode of The 5th Quarter.
Chandler Parsons will appear in the upcoming episode of The 5th Quarter, premiering Nov. 30 as (as part of the go90 network). The show is a mockumentary series that tells the greatest untold and untrue stories throughout the history of sports.
The episode is titled "Sylvester" and stars Metta World Peace, who plays himself:
The episode begins as a heartwarming story of ten-year-old Sylvester Bass, a blind boy who would get the chance to watch his first – and possibly only – basketball game in-between two risky eye surgeries. After Sylvester gets a meeting with Ron Artest, Ron grants him a wish – that if Game 7 of the 2010 NBA Finals had a tight ending, Ron would take the last shot instead of Kobe. From here, a litany of truth comes out about Ron's wildly outrageous antics throughout his career and Sylvester turns out to be a little monster puppeteer tormenting Ron and running the show behind the scenes!
Chandler Parsons is present in the episode, commenting on Ron's name change. Surely, we're in for some laughs. Here's a short clip previewing the episode, where Ron explains how Sylvester suggested the name "Metta World Peace":
Series creator, Michael Ratner of OBB Pictures, enjoyed working with Parsons for this episode, stating, "We were excited to work with Chandler because off the court, he is seen as a pretty boy in the league – always doing the modeling shoots, at fashion week and so on. No one knows he's actually got some comedy chops. But they will now."
Rat er continued: "While basketball fans will recognize many familiar faces throughout the season of The 5th Quarter, this is a show that offers something to a much bigger audience. This will be a way sports can finally be enjoyed by everyone as you don't need to know what happens on the field or the court to appreciate Blake Griffin blocking a 7-year-old's shot or Chandler Parsons giving commentary on Metta World Peace changing his name."
"No one knows he's actually got some comedy chops. But they will now."- Michael D. Ratner
The show has been hilarious through it's first two episodes and surely will continue this trend moving forward. The first episode dealt starred L.A. Clippers forward, Blake Griffin, and dealt with a breakout AAU star who may have falsified his documentation. As noted in our previous article for the series' announcement, guest stars will include NBA personalities Karl-Anthony Towns, DeMarcus Cousins, Gary Harris, Mark Cuban, Ahmad Rashad and celebrity guest stars including Angela Kinsey, J.B. Smoove, Chris Parnell, George Lopez and Kenny Mayne.
Make sure to check out this episode and more at go90.com and follow along here for all your Memphis Grizzlies' coverage!
More from Beale Street Bears
This article originally appeared on