Memphis Grizzlies: 3 Trade Deadline Options
Parker Fleming/FanSided via Beale Street Bears

Fansided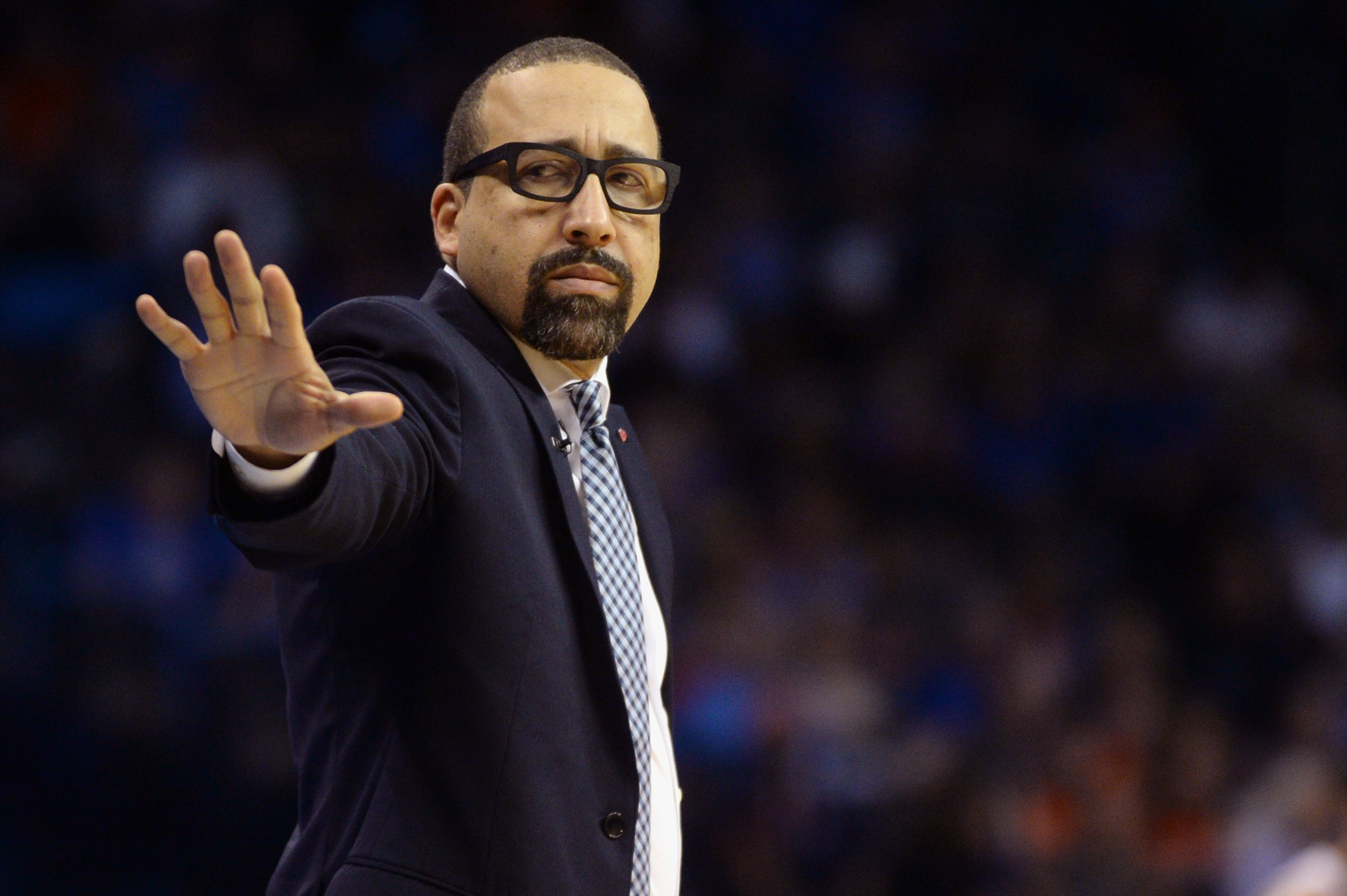 With the trade deadline looming and the playoff race heating up, should the Memphis Grizzlies make a move? Is there anything worth it?
The past several years, the Memphis Grizzlies have been active in trade talks. They've seen Tayshaun Prince, Courtney Lee, Jeff Green and Lance Stephenson all arrive to Memphis through trades.
Now, as the trade rumors intensify, the Grizzlies have quietly surged within striking distance of a top four seed.
While nothing has been out there, some may wonder if the Grizz are planning their next move.
We may not know what happens, but they have some options.
Here are three possible scenarios: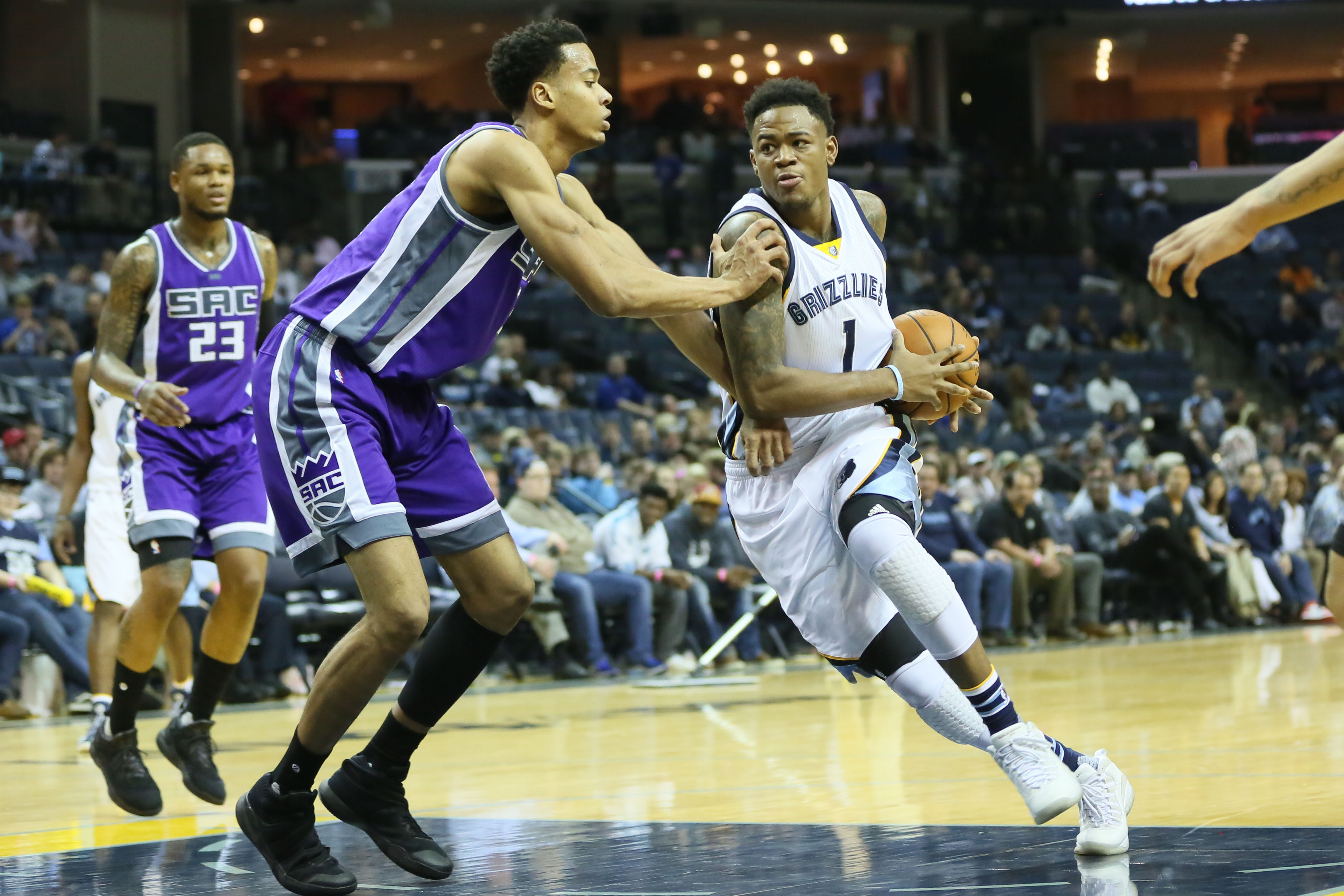 No. 1: Trade for a second-round draft pick
Thanks to the Miami Heat's surge, the Grizzlies may not have a second-round pick in a loaded draft this year. If the pick doesn't fall in the 31-39 range, the Grizz would have to wait until the 2018 to have Miami's pick.
Because of the amount of talent in this year's draft, they could develop a package that could land them a high second-round pick in this year's draft.
Odds are, anything involving only a pick in return would be done on draft night. However, if the Grizzlies see both JaMychal and ZBo in their future plans, they could form a small package that includes Jarell Martin to obtain a second-round pick this season.
With Memphis on the verge of transitioning into a new era, they need to capitalize on this draft class.
There are four players would be ideal for this new era of Grizzlies basketball: Oregon's Dillon Brooks, Villanova's Josh Hart and Duke's Luke Kennard and Grayson Allen (yes, you read that correctly).
All of these players have the ability to contribute immediately and could be major keys in a future core.
No. 2: Upgrade the bench
The Grizzlies' bench was uncertain at the start of the season. Now, there's so much promise and intrigue off the bench.
Zach Randolph is devouring second-unit big men for breakfast, lunch, dinner and a midnight snack. Brandan Wright is back in action, turning Memphis into his personal "Lob City." Vince Carter is having his best season in Memphis. James Ennis has emerged as a solid 3-and-D wing. Troy Daniels is a human microwave, becoming a fan favorite with his three-point explosions. Finally, they solved their backup point guard woes with Toney Douglas.
Despite all these things, the bench could use one final piece. If an opportunity to upgrade arises, the Grizzlies may have to pounce.
Nick Young/Lou Will
Swaggy P or Lou Will are dynamite scorers who could give the Grizzlies another dimension. While they have Troy Daniels as their microwave scorer, it looks like Fizdale doesn't trust his lackluster defense that much.
Young is scoring 14 points per game on a sizzling 41.8 percent from downtown. Lou Will is a bonafide Sixth Man of the Year candidate, averaging a career-high 18.4 points on 38.2 percent shooting from behind the arc.
With the Lakers' season officially over, the Grizzlies could move some pieces off the bench (aside from ZBo and VC) to land one of these players.
Jameer Nelson
As Denver is in the middle of a tight playoff race, Nelson may stay in the Mile High City. He's averaging 8.7 points and 4.8 assists. In addition, he's always been a reliable shooter (36.8 three-point percent for his career).
In the event that Conley goes down, Nelson would be an ideal replacement because of his championship experience.
Devin Harris
Like Nelson, Harris would be another backup point guard with championship experience.
While Nelson may not be moved, Harris is a likely trade candidate. With Yogi Ferrell and Seth Curry emerging, the Mavericks have a boatload of point guards.
Toney Douglas has been a superb backup point guard, but Harris or Nelson would be an obvious upgrades.
No. 3: Stay put
All of these options seem enticing, but the best option for the Grizzlies is to stay put.
As the team is finally healthy (*knocks on every wood visible*), they're developing consistency. Because of these returns, they're might not be a need for a trade.
A healthy Chandler Parsons is better than any player on the market, with the exception of Jimmy Butler or Carmelo Anthony. He brings the shooting and versatility that could make the Grizzlies dangerous in the playoffs.
Simple question: WHERE COULD YOU FIND A BETTER FOURTH BIG MAN? Heck, how many third big men are better than Brandan Wright?
He runs from rim to rim, blocking shots on one end and finishing lobs on the other. He can switch on and stay in front of guards. Wright can also compliment Gasol, Randolph or Green.
Want your voice heard? Join the Beale Street Bears team!
With no "trade-able" pieces, the Grizzlies shouldn't be eager to make moves. Chandler Parsons and Brandan Wright reaching their full potential tops any mid-season trade acquisition.
More from Beale Street Bears
This article originally appeared on