Meet the man creating the most sought-after sports art of 2016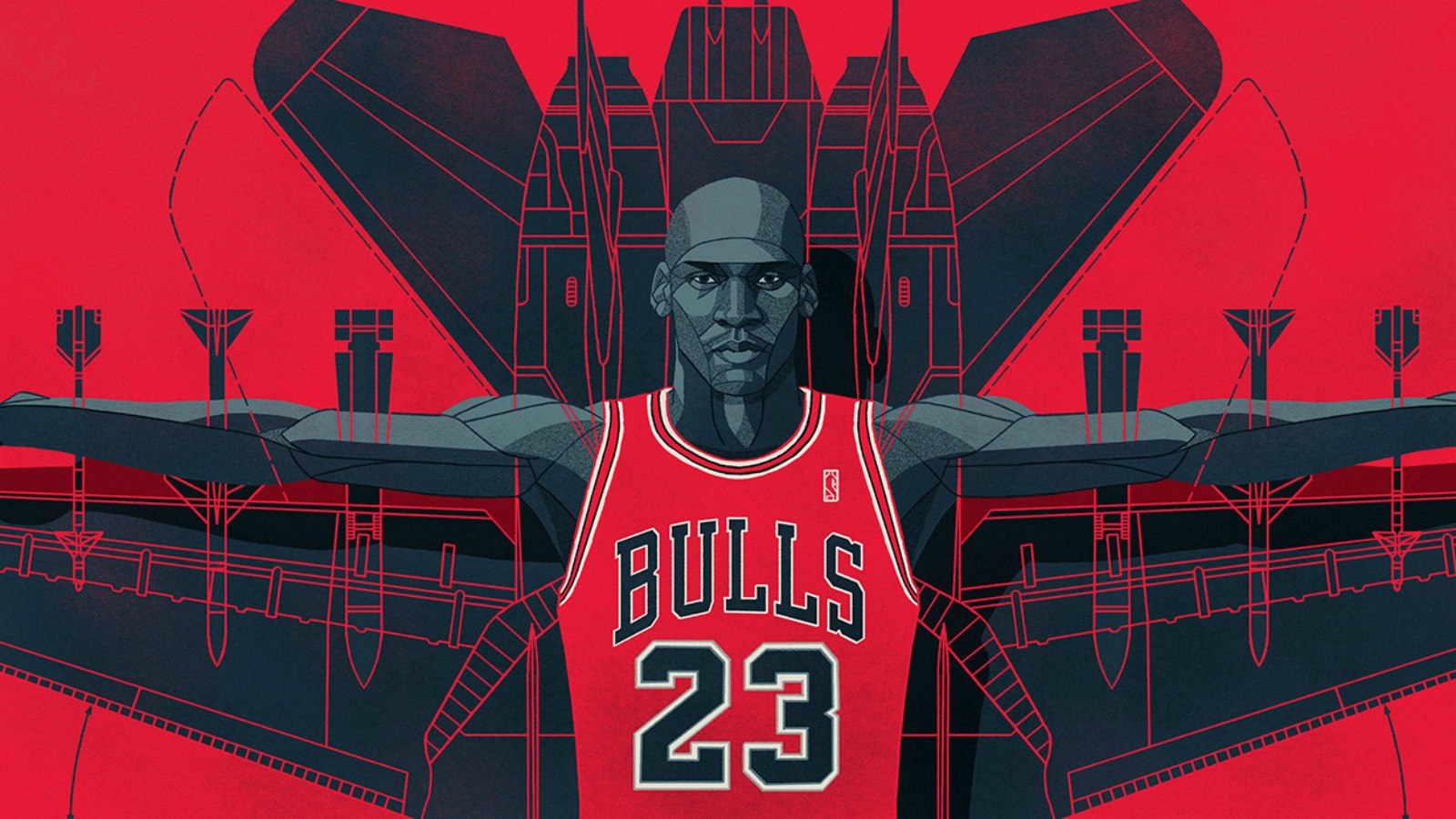 Ryan Simpson can't get Tim Duncan out the door fast enough.
A 30-year-old graphic designer and lifelong hoop head, Simpson has two industrial-grade printers working around the clock in his Charlotte, North Carolina, home in an uphill battle against demand for prints of the newly retired Spurs great.
The Duncan sketch is just one of the hand-drawn renderings Simpson has been scrambling to print and ship after sales of his art skyrocketed into the mesosphere in mid-August.
"It's been crazy, man," Simpson told FOX Sports. "The most incredible thing I've ever experienced in my professional life."
The man responsible for turning Simpson's house into a Karl Malone Kinkos is Ringer staff writer and New York Times bestselling author Shea Serrano.
An NBA art connoisseur, Serrano bought a print from Simpson's website in August. A few days later, the best-kept secret in sports art woke up to half of NBA Twitter breakdancing in his mentions.
"I guess [Serrano] got his shipment in and just made posts about it, and I guess he decided he was going to do an 'Art Party,' " Simpson says. "And just try to get everybody to buy my stuff. Which was insane."
the signal has gone up — the @RTSIMP ART PARTY is underway — we're all buying prints today — flex on the devil https://t.co/A4Wwml5THl

— Shea Serrano (@SheaSerrano) August 15, 2016
By the end of the "party," Simpson had sold over 1,000 prints—more art than he'd been able to move in the last year and a half. And all of it gone in under 48 hours. He talks about the bull rush with the weary gratitude of a man who's extremely happy but has also spent the last 200 hundred hours answering emails and slogging through the post office.
"I'll be thankful if nothing else big happens this year," Simpson says. "I'll have had a good year."
Yeah, it was a pretty good day for Simpson, whose only goal when entered the sports-art hustle in 2015 was to pay his bills doing something that spoke to him.
The itch had become too much. His job in commercial design paid the bills, but basketball was his muse.
"I decided to just take the leap and see if that could work out," Simpson says.
"I would always be doodling stuff," Simpson says about his early school days. "I would just draw stuff in class to make my friends laugh — funny pictures, notes and stuff."
Another mainstay of Simpson's youth were Michael Jordan highlight reels and documentaries. He and a friend would hunker down at his house and drink in Jordan tapes like bedtime stories. "Come Fly With Me" and "Air Time" were his junk food, and the impact of those images stays with him.
"A lot of my work is inspired by those videos," Simpson says. "You don't realize it, but these guys are your heroes. And whatever they do is forming your opinions and, I guess, life."
The common thread running through all these works is love and knowledge — the cornerstones of all good art, in Simpson's mind.
"Do stuff that you love," Simpson says. "When you do that, people are drawn to it. They can see that you have a genuine interest in it and a genuine passion towards it. If you do stuff you're familiar with and know about, it shows."
"When I draw Michael Jordan, I know he has to have his armband on his left arm. And the shoes have to be the right shoes he was wearing at the time."
It's a solid insight from a guy who doesn't even consider himself an artist—a lofty honor he reserves for "guys like Pablo Picasso and Leonardo DaVinci."
"I'm just a guy who draws stuff for fun. And it turned into something I can make money off of."
Dan is on Twitter. Ryan Simpson isn't an artist—he's just a dude who makes fire art.