Media Day: Talking to the Memphis Grizzlies' bench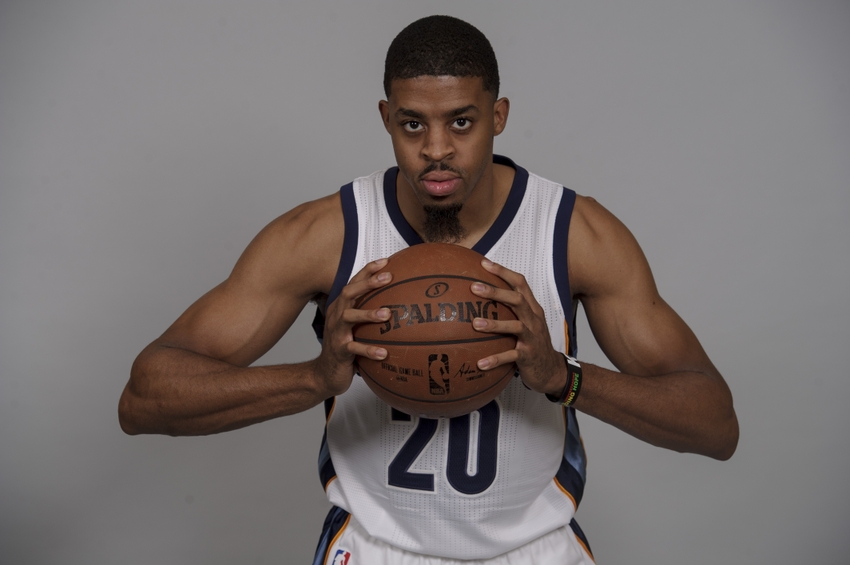 Beale Street Bears staff writer Parker Fleming caught up with several players on the Memphis Grizzlies' bench while attending media day. Several of those players, including two University of Memphis products, will have chances to contribute as David Fizdale and Chris Wallace look to set minutes restrictions on starters.
In conclusion, the Memphis Grizzlies' media day was an overall success. We got to hear from young guys such as JaMychal Green and James Ennis, as well as hometown talents such as former University of Memphis standouts DJ Stephens and Chris Crawford.
JaMychal Green
There is a sense that JaMychal Green has been working on his outside shot, expanding his range to a consistent 3-point shot.
I asked him about his confidence considering that Fizdale brought him to the Summer League to be a leader:
It made my confidence that much more in myself to have a coach talk to me advise the way he does for me Just ready to go out there and play for him. Go out there and do just whatever I can.
Deyonta Davis
Deyonta Davis, the Grizzlies' other rookie, fell into their laps in the second-round, despite being projected as a lottery pick.
Davis is coming in with a chip on his shoulder, while striving to be a force as a rim protector.
While he is dealing with plantar fasciitis, Davis is surely a bright spot for the future.
James Ennis
James Ennis exploded on the scene last season with New Orleans. After being waived by the Grizzlies, his production went up with his increased minutes. As a result, the Grizzlies brought him back.
I had asked him if he is looking to be a spark plug off the bench:
If that's what the Coach wants. I'll definitely be that spark player off the bench, whatever Coach wants. I'm definitely like a spark when I come in. High energy, and everywhere when I play on the defensive end.
Ennis also commented on my questions about his 3-point ability:
I just want to come in and knock down threes so that he has confidence in me, playing me and doing what I can do knock down that shot consistently.

[in response to shooting the three at an efficient clip]
If I keep putting the work in on my shot and just believe that every shot is going in, I can shoot consistently like that. That was my main thing over the summer, just to put up shots so that I can be consistent.
When asked about his second run, he hopes to see the court and play in Memphis (shade at, Joerger?).
James Ennis is an exciting acquisition who could be a boost off the bench.
Troy Daniels
Troy Daniels is ready to come in and knock down shots off double teams. He is looking to listen to the coaching staff wants from him.
As expected, Troy Daniels has a shooter's mentality: not fazed by any miss. The Memphis Grizzlies have been in dire need of someone who isn't afraid to let it fly.
DJ Stephens
The hometown hero was a big attraction at media day. After going from a walk-on at the University of Memphis to a NBA hopeful, DJ Stephens has turned into one of the best feel-good stories in the 901.
Stephens has worked all summer to stay focused on obtaining an opening night roster.
The most interesting thing out of his interview was the possibility of a jump-off against Vince Carter (please let that happen).
Wrap Up
The Memphis Grizzlies had a great media day full of optimism and energy. This year should be one of the most exciting seasons in franchise history. To see the rest of our media day posts, search "media day" in the BealeStreetBears.com search bar.
More from Beale Street Bears
This article originally appeared on