Media Day: Chandler Parsons on Adele and 'White Boy Wednesday'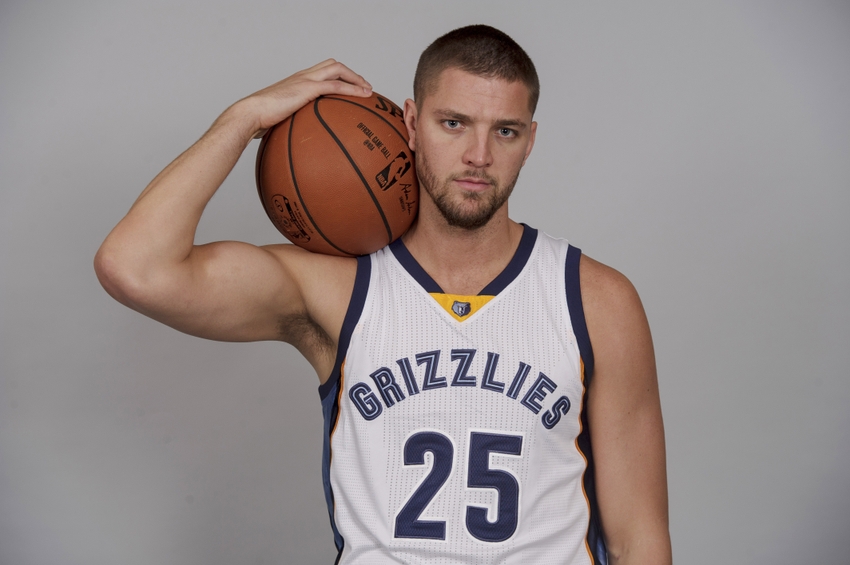 There were three main topics for free agent acquisition Chandler Parsons at Memphis Grizzlies media day: the knee, his role in the offense and music.
Knee
For Chandler Parsons, his main focus is progressing each week.
Parsons on the knee: "Each week, I look to make more and more progress." -@BealeStBearsFS
It doesn't matter if he has to "fight the training staff." Chandler Parsons looks to learn from his first rehab in order to get back on the court at 100 percent. No matter how slow he has go to, he is looking at the "big picture."
For the Memphis Grizzlies, they need Parsons back at 100 percent. While it is hard for fans to understand why the Grizzlies threw $94M at a player who is still dealing with a knee injury, they have to look at the big picture. The Grizzlies need Chandler Parsons, if they want to go deep into the playoffs.
When talking about the contract, he is "appreciative" for the Memphis Grizzlies gambling on his knee and making him a "priority."
Music
I talked with Chandler about his summer vacation, more notably his experience at the Adele concert. Does he listen to Adele before games? He responded:
You know what, I do love Adele. Unfortunately, I went a week early to the concert, got the dates mixed up there. But, she's unbelievable, man. It's just her and a microphone, and she just shuts it down.
While Adele is great, the news about "White Boy Wednesday" is more incredible.
Chandler Parsons says they allow him to play music in the weight room on White Boy Wednesday. Says he plays The Chainsmokers and Avici ????????

— Alexis Morgan (@alexiskmorgan) September 26, 2016
Here's to many Wednesdays of Chainsmokers and Adele in the Grizzlies' locker room!
Role in the Offense
Chandler Parsons is ready to play with these guys. He mentioned how "unselfish" they were and how perfect his fit is within the Memphis Grizzlies offense.
I asked Parsons what is looking to add to his game to fulfill the LeBron-type role that Coach Fizdale is envisioning for him:
Just to be able to do everything. Make my teammates better. Handle the ball. Be more of an iso player, off the block post-up player. Been working on that a lot this summer. Just continuing to knock down shots. And be a facilitator, which at my height, around the league, there's not many of. Just be one of the most versatile guys in the league.
The Memphis Grizzlies surely got one of the most versatile guys in the league this offseason. Parsons is a 6'10" wing who could play both 3 and 4 positions. Hearing how he is going to be used in the offense is exciting for Grizzlies fans.
More from Beale Street Bears
This article originally appeared on