McCollum Cracks Top 50 in Sports Illustrated's NBA Rank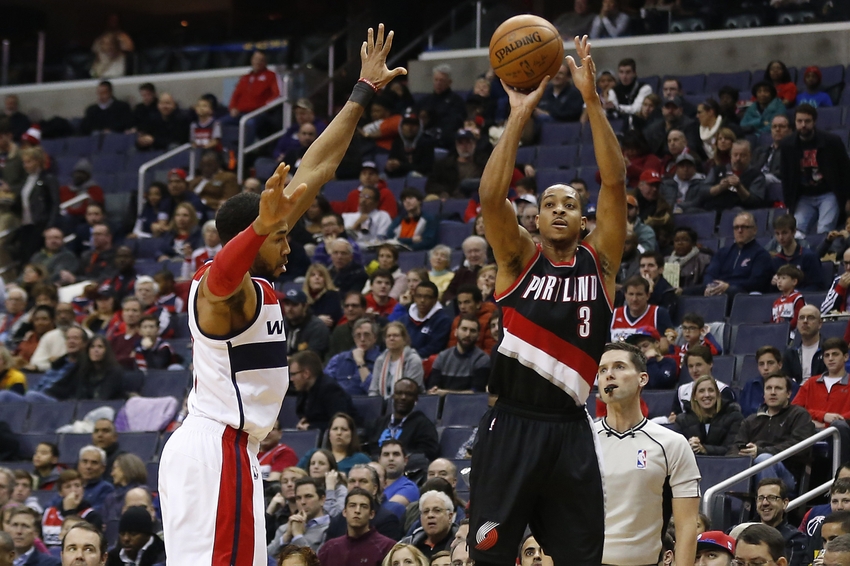 McCollum joins Plumlee and Lillard on Sports Illustrated's Top 100 NBA players
C.J. McCollum is a top 50 NBA player.
According to Sports Illustrated's Rob Mahoney and Ben Golliver, the former Lehigh guard comes in at #50 in their NBA player rankings. They put together an in-depth top 100 list for the 2016-2017 NBA season. The initial list released a couple days ago, with the top 30 players ranked later this week.
Mahoney gushes about McCollum's unorthodox offensive style:
Some players buoy their efficiency by driving in volume and creating opportunities for fouls. McCollum manages it by making good on a startling percentage of his pull-up jumpers, both inside the arc and out. That kind of shot profile is amazingly difficult to maintain at McCollum's clip but benefits from just how difficult it is to deny.
It has been quite a year for C.J. Coming into last season, he came in as a relatively unknown quantity. ESPN ranked him the 144th best player in the NBA. After earning the most improved player of the year, a $100 million payday, and plenty of time on SportsCenter – It truly was the year of C.J. McCollum. 
More from Rip City Project
The positioning in the NBA's hierarchy seems about right – one position ahead of Chandler Parsons; one position below Eric Bledsoe. Any improvement on defense this season will inch McCollum closer towards a top 25 ranking.
McCollum is not the only Trail Blazer on the top 100. Mason Plumlee just made the list at #93 – his first time in SI's top 100. (Al-Farouq Aminu, Evan Turner and Ed Davis were notable omissions) With the top 30 yet to be released, Damian Lillard's position in the rankings is unclear as of Wednesday morning.
This article originally appeared on