Mavericks Prepare for Battle Against Streaking Clippers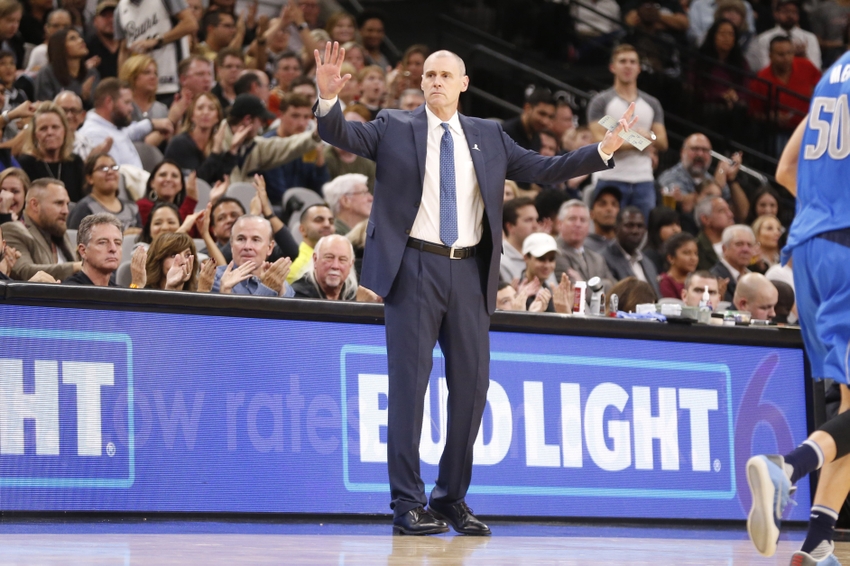 The Dallas Mavericks are on a 6-game skid currently and are trying hard to prevent that from going any longer against the Los Angeles Clippers.
The Mavericks fought valiantly in a big game against the San Antonio Spurs on Monday night, only to be heartbroken in a 96-91 nail-biter of a loss. Harrison Barnes, Seth Curry, and Wesley Matthews essentially combined for all of the Mavericks points, (actually 63 of the 91).
Now, after facing the 3-seed Spurs, the Mavericks get to face-off against the best record in the NBA, the Los Angeles Clippers. The Clippers are lead by Chris Paul, Blake Griffin, and the ever infamous DeAndre Jordan.
Here are a few keys to a Dallas Mavericks victory.
Harrison Barnes
Shocking I know, but Barnes is going to have to take advantage of the matchup he has against Luc Richard Mbah a Moute and Wesley Johnson. Expect to see him take advantage of these matchups on both ends of the floor.
There is, of course, always the possibility that Barnes actually matches up with Griffin at the 4, in which case Barnes is going to have his hands full on the defensive end. But, so will Blake.
If Dallas can pull this win off against the red-hot Clippers, it will have to start in the hands of Harrison Barnes. The surrounding shooters of Seth Curry, Wesley Matthews, and Jonathan Gibson are going to need to help, but Barnes will have to be the focal point.
Chris Paul
Dallas will have to do everything they can to slow down one of the best point guards in the league using their 4th string point guard and D-League call up. This is not really the proven formula of success, but Seth Curry is a better defender than he gets credit for.
Chances are we will see Wes guarding CP3 for most of the night, but if we do see Curry covering the All-Star point guard, it may not be the worst results.
If Dallas can slow down Chris Paul, we have a legitimate shot to take this game.
Injury Update
Dirk Nowitzki is hopeful that he will be ready to go tonight for the Mavs. If he does, expect him to be in the starting lineup. Deron Williams is most likely out for the game tonight, while Devin Harris and J.J. Barea are still recovering. Andrew Bogut will likely be a game time decision.
The Dallas Mavericks are at home tonight against the LA Clippers, looking for the 3rd win of the season. The game is set to start at 7:30 CT. If you are unable to watch the game, follow us on Twitter at @TheSmokingCuban for live game updates.
More from The Smoking Cuban
This article originally appeared on