Mavericks Head East For Matchup Against Cavs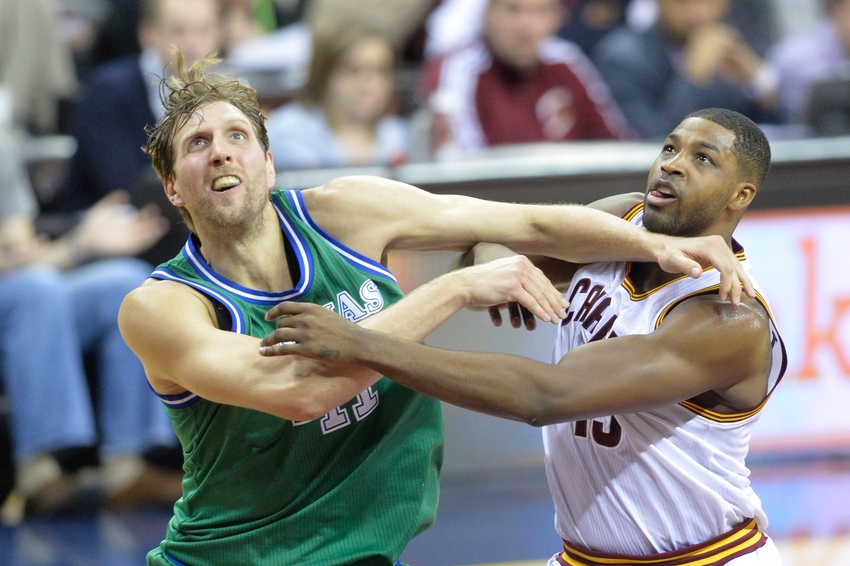 The Dallas Mavericks finish off their week from hell with a matchup against the number 1-seed in the East, the Cleveland Cavaliers. Can the Mavericks hold their own against Lebron and company?
When you talk about teams that have started the season off hot, the Cleveland Cavaliers, Los Angeles Clippers, and the San Antonio Spurs are probably three of the first teams that will come out of your mouth. Naturally, the Mavericks get them all in one week.
The Mavs have had one of the most difficult schedules so far this season of any NBA team. That combined with the numerous injuries Dallas has been dealing with has put the Mavericks at a paltry 2-12 record going into tonight's matchup.
The Cleveland Cavaliers, on the other hand, are sitting high and mighty atop the Eastern Conference with an 11-2 record. Cleveland, of course, is led by Lebron James, Kyrie Irving, and Kevin Love.
If the Mavericks are going to have a chance in the game tonight, they are going to have to choose their matchups wisely. Kyrie, LBJ and K-Love are all at the top of their games right now. With point guards being a commodity that Dallas has not been able to afford.
For tonight's preview, let's take a look at the different matchups and who should be guarding who.
This matchup should be one of the highlights of the game tonight. Wes is finally catching fire and looks more like the Portland Matthews than the Mavs version. Kyrie is still one of the most effective point guards in the league. Seth Curry probably wouldn't be able to slow him down but the hopes are that Wes is able to.
If Seth can find his shot in tonight's game, he could really cause some fits for the Cavs. J.R. on the other hand, seems to take out his frustrations on the Mavs every time we play him. I'm not fond of this matchup, but it really is our only option.
This will be the marquee matchup tonight and should be incredibly exciting to watch for all fans. Two of the better small forwards in the league currently on both ends of the court makes for an exciting game.
Andrew Bogut will have his hands full if Kevin Love has a game anything like his last one. Bogut is not really equipped to guard the stretch 4 but when Dirk is in the game, that is who he gets.
Dirk and Thompson have had a few tough matchups in the past as Thompson is one of the best rebounders in the game but Dirk controls the offensive side of the floor. Should be entertaining to see these two battle throughout the night.
The Dallas Mavericks and Cleveland Cavaliers face off tonight at 6:30 CT. Follow us on Twitter for live tweet updates throughout the game.
More from The Smoking Cuban
This article originally appeared on