Mavericks Fall to Clippers in Chippy Contest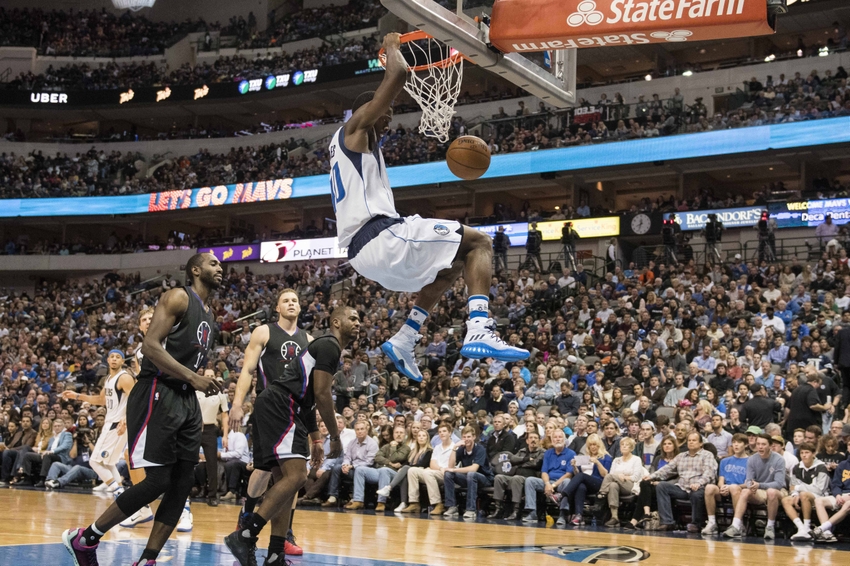 104

124
The Dallas Mavericks fell hard to the hottest team in the league on the night of Dirk's return to the court. Mavericks keep searching for the 3rd win of the season.
The Dallas Mavericks are slumping right now. This is no secret to Mavs fans or to the NBA in general. Tonight, the Mavericks limped into a matchup with the 13-2 Los Angeles Clippers in hopes of seeing an upset. Unfortunately, that was not the result.
The Mavs fell to the Clippers 124-104 after LAC caught fire in the 2nd quarter and never looked back. The Mavericks were led in scoring, as always, by Harrison Barnes who ended with 22 points. Wesley Matthews also had a great game with 18 on 3/3 shooting from behind the arc.
Los Angeles was led in scoring by Austin Rivers with 22. The Clips had a pretty balanced attack all game, including excellent bench production. Raymond Felton was not a major factor in the result of the game.
Dallas jumped out to an early 8-point lead in the first quarter thanks to some big shots by Harrison Barnes, but it did not last long as the Clippers closed the quarter on a big run to take a 6 point lead into the 2nd. It was all downhill from there.
More from The Smoking Cuban
The Mavs returned Dirk Nowitzki for only his 3rd game of the season after struggling to recover from a tough achilles injury for the first part of the season. Dirk finished the game with 10 points and 6 rebounds in 20 minutes.
Deron Williams, J.J. Barea, and Devin Harris all missed the game with various injuries. Andrew Bogut also played tonight after missing the game against the Spurs on Monday.
Highlight of Game
Obviously with a game like this, it's hard to see the good things that happened. That being said, there are a few options for the highlight of the game tonight. Between Dirk coming back, the Mavs outrebounding the Clips 44-43, or the fact that Barnes is still a beast, the Mavs had good moments.
Personally, I am going to go with Wesley Matthews. Matthews has had a really rough time scoring the ball this year, but he finally seems to be finding a groove. He scored 20 against the Spurs on Monday and 18 tonight against LAC on 6/10 shooting including 3/3 from behind the arc.
Wes is an important player for Dallas on both ends of the court and if he can find his stride on the offensive end, we will see a few more additions to the W column very soon. Keep an eye on Matthews as the Mavs move forward.
The Mavs finish this Thanksgiving week against the Eastern Conference leading Cleveland Cavaliers on Friday. The game will start at 6:30 CT.
This article originally appeared on