Maurice Ndour giving himself a chance to make Knicks in Las Vegas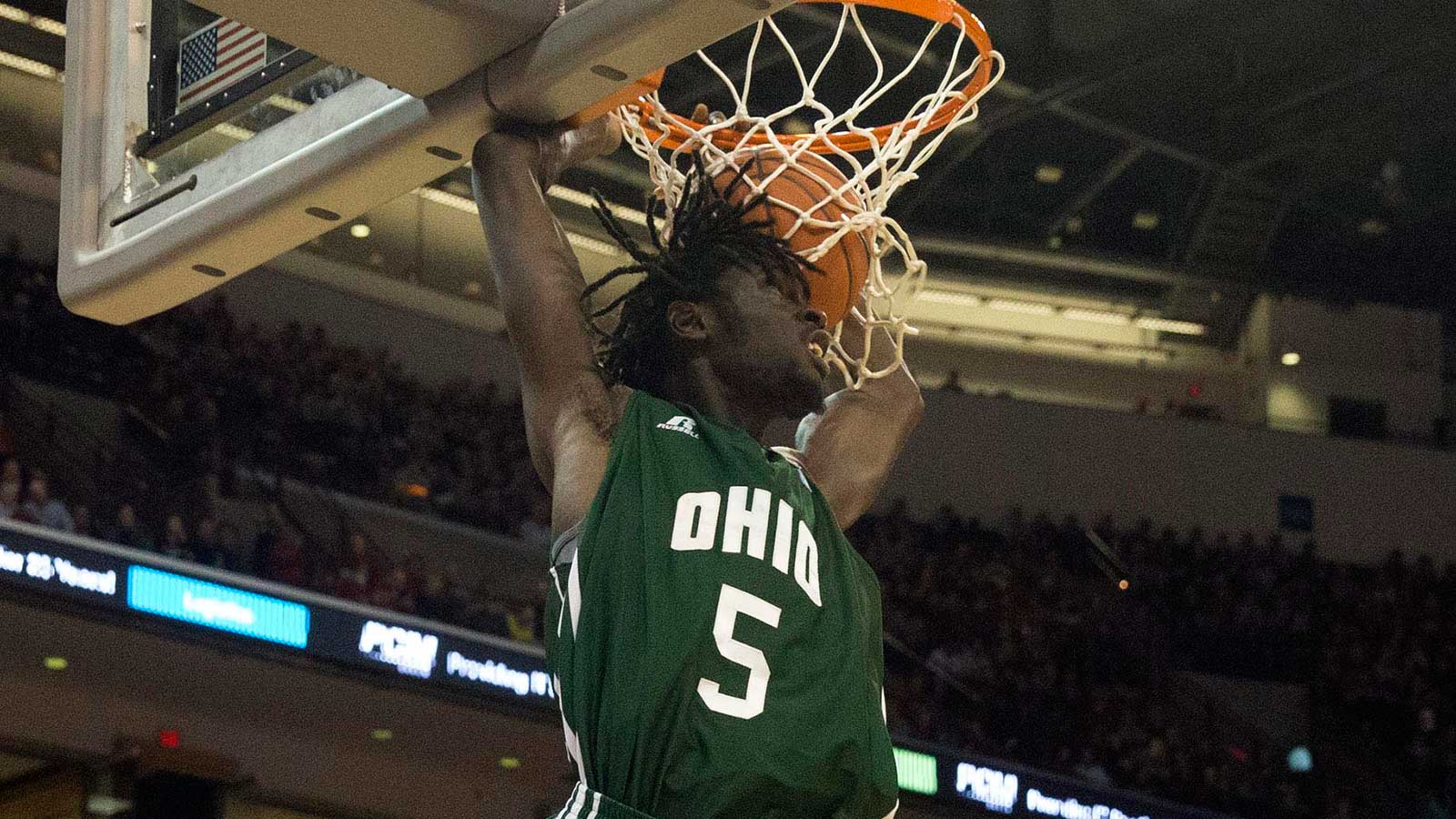 Knicks fans have had to endure plenty of bad moments over the past two decades. Now, they're looking for Ndour some more.
Maurice Ndour, the undrafted rookie from Ohio who's performed well during summer league, is looking like he's going to get a training camp invite to New York. Marc Berman of the New York Post has more:
Ndour has looked good defensively during summer league and even shows some flashes of offense. He's put the ball on the ground nicely and has busted out a couple of nice post moves, including a fluid up-and-under.
(h/t New York Post.)
Photo Credit: Greg Bartram-USA TODAY Sports
The Knicks have five draft picks on their summer league roster, but the player raising the most eyebrows is undrafted, 6-foot-9, energetic power forward Maurice Ndour, who has made a big statement he deserves a training-camp invite.

As tough as 7-foot-3 rookie wonder Kristaps Porzingis has been, Ndour's story is even more intriguing — a kid from Senegal who moved with his family to Japan as a teenager so he could play high school basketball. He speaks five languages, including Japanese. After three summer league games, he speaks a sixth language — triangle.

In Tuesday's overtime win over the Sixers, Ndour, who attended Ohio University after two years at Monroe Community College in Westchester, racked up 23 points on 10-of-15 shooting, grabbed six rebounds and blocked an inside attempt by third-overall pick Jahlil Okafor in the final minute.

His New York-based agent Eric Fleisher is receiving several offers from Europe, and a handful of NBA teams suddenly are calling. The Knicks worked him out before the draft, and team president Phil Jackson's top adviser, Clarence Gaines, had a big role in the Knicks signing the 23-year-old for summer league