Watch a heated Matt Barnes follow John Henson into tunnel after near-scuffle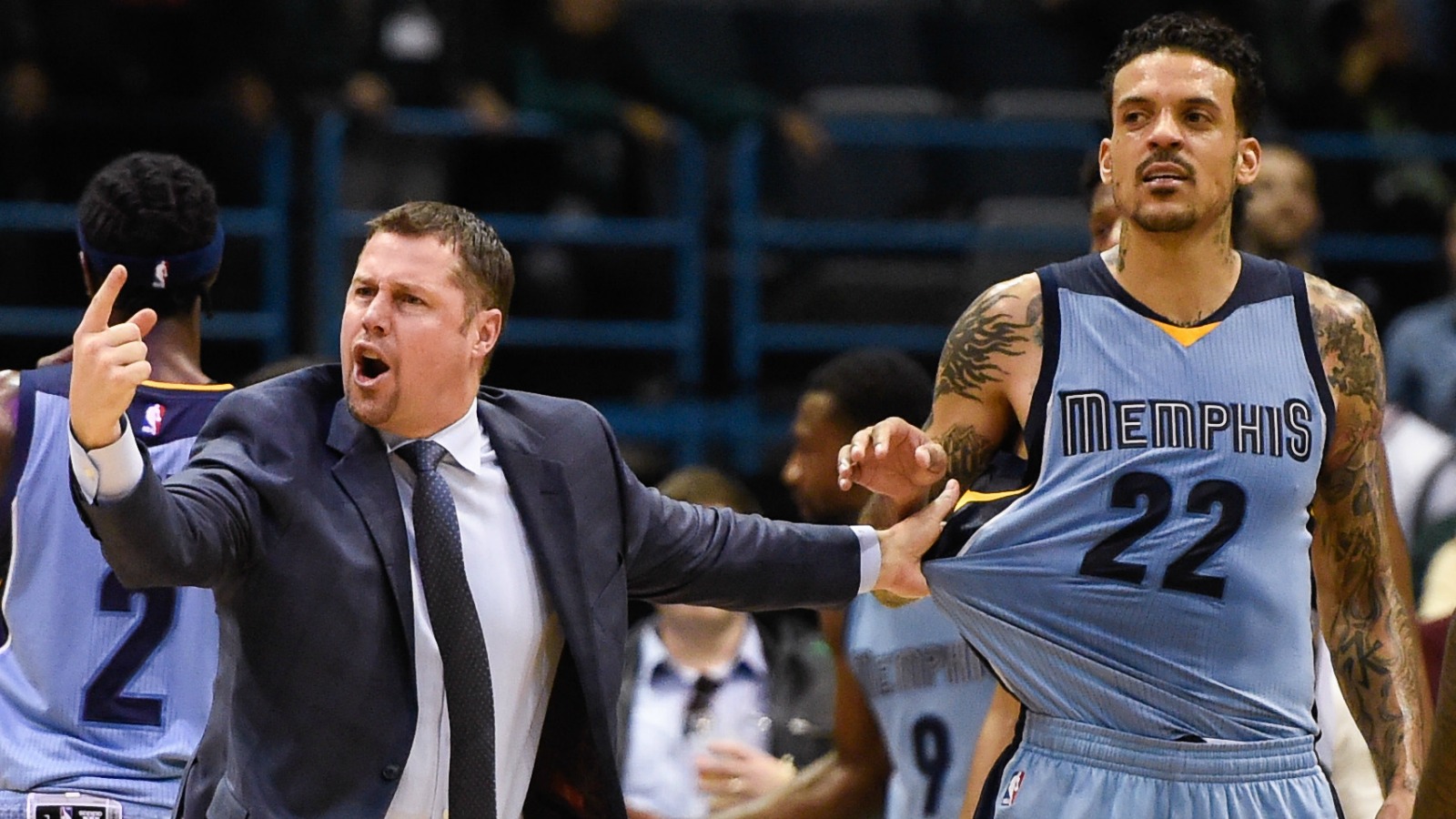 Tempers flared at the end of the Milwaukee Bucks' 96-86 win over the Memphis Grizzlies on Thursday after John Henson taunted Matt Barnes and started a near-scuffle.
With 5.5 seconds remaining, Barnes attacked the rim for a meaningless layup — the game was far out of reach — and Henson came out of nowhere for his fourth swat (and the Bucks' 17th of the night). In most cases, teams will let an opponent score if they're about to lose, but Henson and Barnes had been jawing all game, and Henson wanted to send a message.
Message received:
Barnes, who's almost always looking for a fight, took offense to Henson's block and celebration, and decided to confront him. The altercation was quickly broken up, and both players were assessed double-technicals. Henson kept showboating to the crowd and was ejected for taunting. Barnes wouldn't calm down, so the refs teed him up again and ejected him.
Henson ran into the locker room tunnel, and then less than 30 seconds later, Barnes did the same.
It's unclear what Barnes' motivation was — he might have been looking for Henson, or he simply could've wanted to hit the showers as soon as possible — but whatever it was, it made for an interesting two minutes.
Barnes certainly overreacted and escalated the situation, but Henson had no business taunting him and showboating to the crowd in the manner he did. What was the point? The game was over, and the Bucks had won. Why start something with the one guy in the building you know is going to respond?
Regardless, nothing apparently happened in the locker room, which means it's unlikely the league steps in besides fining the players for their ejections:
Hearing that Barnes got as far down the hall as the door to the #Bucks' locker room but there was no off-court confrontation with anyone.

— Pratik Patel (@PatelESPN) March 18, 2016
This would confirm John Henson saying he had no idea what happened regarding Barnes running off the floor. https://t.co/IbN1OmKmzu

— Pratik Patel (@PatelESPN) March 18, 2016
Jovan Buha covers the NBA for FOX Sports. Follow him on Twitter: @jovanbuha.