Matt Barnes accused of choking woman at nightclub (Video)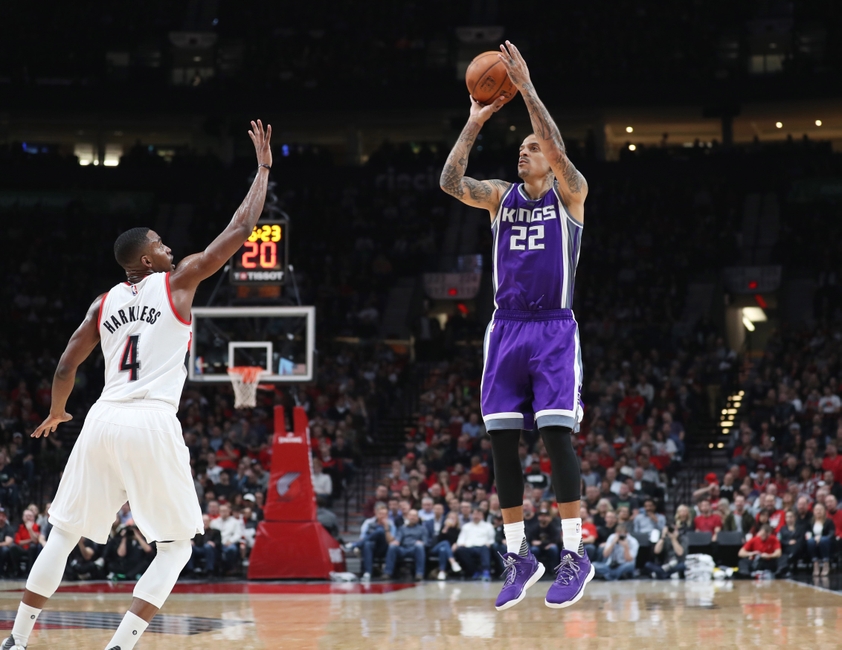 According to TMZ, Sacramento Kings guard Matt Barnes has been accused of choking a woman at a New York nightclub this weekend.
Drama tends to follow Matt Barnes wherever he goes. While the Sacramento Kings guard is very talented on the court, his off the court antics and concerns are a significant red flag. Barnes finds himself in another complicated situation, as TMZ Sports reports he was involved in a nightclub incident in New York during the first weekend of December.
Law enforcement sources tell us cops got a 911 call to Avenue Nightclub after midnight, reporting a man assaulting 2 women and another man. We're told things got physical when Barnes allegedly choked one woman during an argument — and when 2 other people tried to intervene … he punched both of them.
Warning: Video contains strong language
It will be interesting to see how the NBA responds. Also, it's worth noting DeMarcus Cousins was talking about the fight after it happened. However, it doesn't sound like Boogie was directly involved in the fight, but his presence certainly isn't a good thing.
The last thing the Kings need right now is more drama. There's already enough drama within the organization thanks to the eternal Cousins trade rumors. Barnes is averaging 7.5 points per game this season in a bench role for Sacramento. He averages 25.6 minutes per game for the Kings, who are 7-13 in their first 20 games this season.
Barnes is very talented and has proven he can be a lethal threat on the court if he gets hot. However, the Kings might decide he's more trouble than he's worth depending on how the investigation plays out. This isn't the first time he's been in trouble. Last season, Barnes got into an altercation with New York Knicks head coach Derek Fisher. He's also been fined numerous times, especially during his tenure with the Los Angeles Clippers.
This article originally appeared on