Markieff Morris tripped over his hoverboard on his way out of Phoenix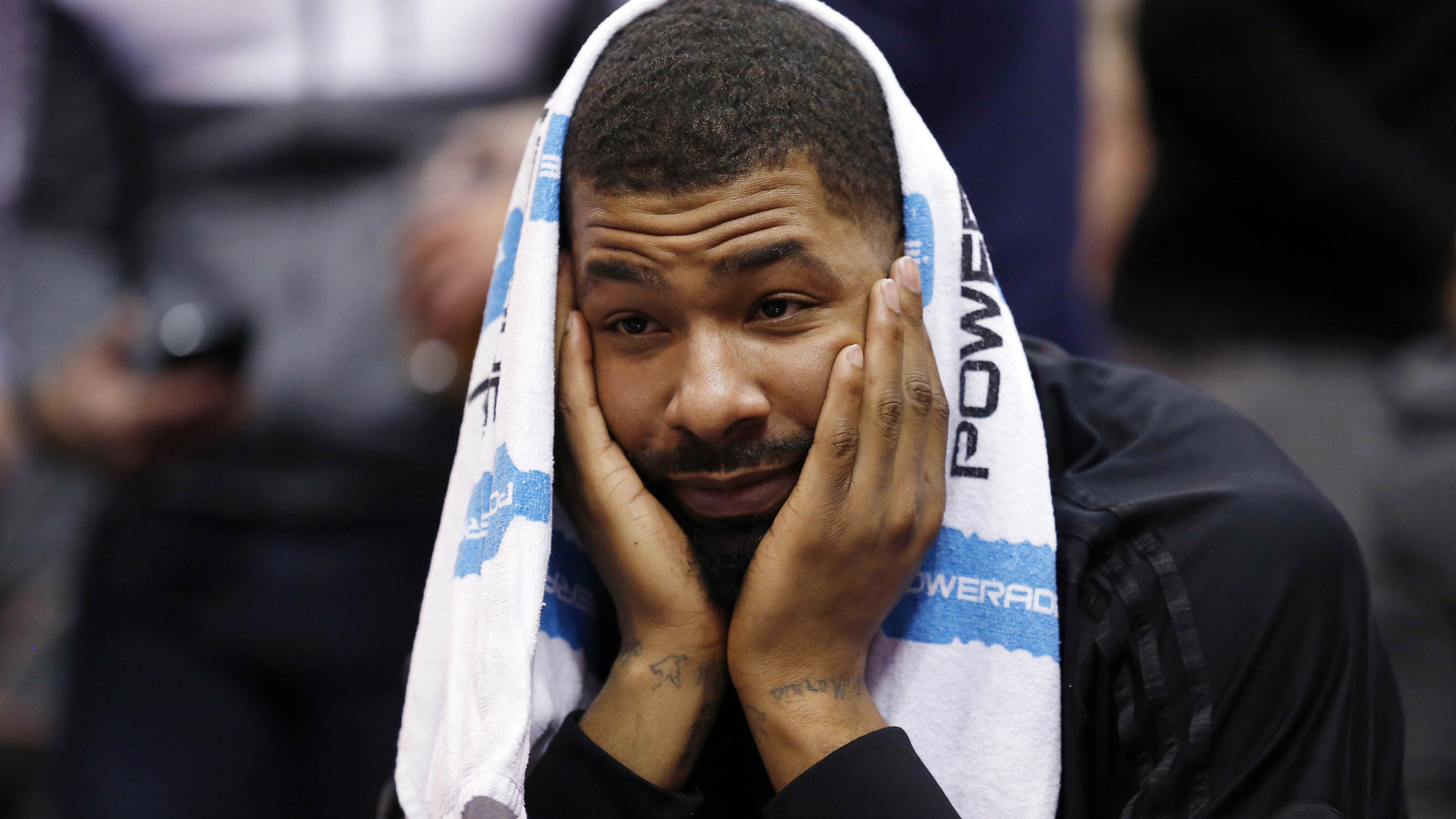 Markieff Morris had been belly-aching about a trade out of Phoenix since late July, and on Thursday he finally got his wish.
The Suns offloaded Morris to the Washington Wizards for Kris Humphries, DeJuan Blair and a protected future first-round pick, and once the trade went through, Morris tried to peace-out in style.
Large, blinking emphasis here on "tried."
#Suns trade Markieff Morris to #Wizards. Morris spoke the on way out. More tonight on @3TVSports & @CBS5AZSPORTS pic.twitter.com/YM47ZbKdDo

— MarkMcClune (@MarkMcClune) February 18, 2016
Considering Morris' last days with the Suns involved throwing a towel at former head coach Jeff Hornacek in frustration, lightly hugging his teammate Archie Goodwin's windpipe during a timeout, and generally just being loud and haptic about not wanting to stay in Phoenix, it's kind of fitting that he tripped on his way out.
I invite you to watch the above video several more times. Also, I wouldn't be doing my civic duty if I didn't tell you that it's roughly 10 times funnier when you watch it on mute with that sad, walking-away song from "The Hulk" playing in the background.