Markel Brown Gets Training Camp Invite From Cavs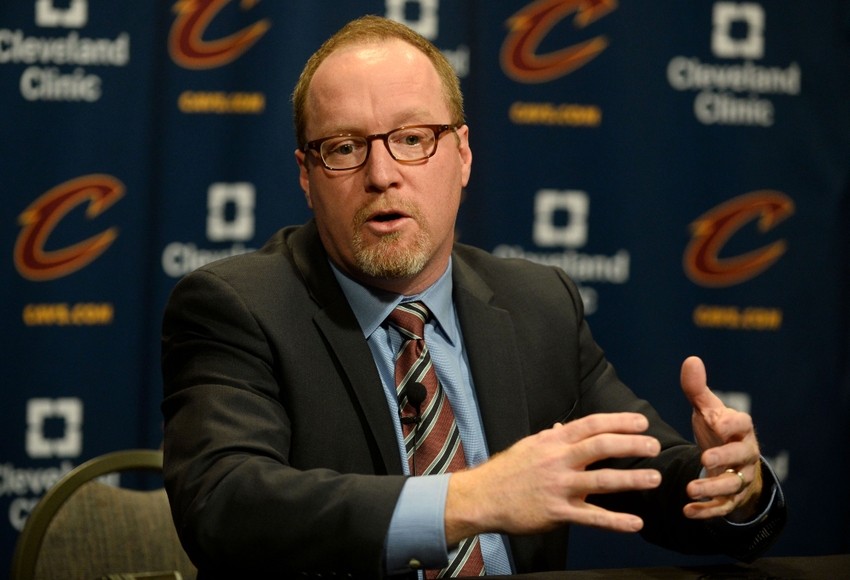 Markel Brown has reached an agreement with the Cleveland Cavaliers on a training camp deal for the 2016-17 season.
Former Brooklyn Nets guard Markel Brown and the Cleveland Cavaliers have reached an agreement on a training camp deal, according to The Vertical's Shams Charania.
Brown, 24, has played two seasons in the NBA with the Nets, and improved in his second NBA season. He has lacked consistency as a scorer, however, with a shooting line of .394/314/.755 last season.
He showed growth in eclipsing the 30 percent mark from three-point range and improved his field goal percentage by 3.2 percent in his second season.
If the Cavs were to go the cheap route and not re-sign J.R. Smith, who is being greedy with reason, Brown presents a solid backup option. Assuming that Iman Shumpert becomes the starter and Smith isn't retained, Brown would likely battle with Jordan McRae as the backup shooting guard in camp.
In fact, Brown would provide an offensive option to counter the defensive-minded player that Shumpert is. Having that platoon available is good for the Cavs in the long run.
The former Oklahoma State guard improved in each of his four seasons with the Cowboys, and joining the likes of LeBron James and Kyrie Irving, Brown could improve with the Cavs, too. It's obvious that Brown wants to get better and improve.  He's made adjustments before, and with head coach Tyronn Lue proving his coaching abilities, Brown can improve with the faster pace that Lue likes.
The 6-foot-3 combo guard can operate playing off the ball, or with the ball in his hands. He has the ability to create space for himself as a shooter by working away from the ball. His ability to get scoring opportunities as a screener bodes well playing with James and Irving.
More from King James Gospel
He can also score with the ball in his hands while maintaining possessions. Brown holds on to the ball well with a 12.9 turnover rate last season. His ability to protect the basketball and score off the dribble makes him a complete scorer.
Brown may be undersized as a shooting guard, but he has the ever-important versatility that NBA teams look for as the small-ball game continues to popularize. If the Cavs don't bring back Smith, Brown could be a solid tandem player alongside Shumpert at the shooting guard position.
Do you think Markel Brown has a good opportunity of making the Cavs roster? Thought on the J.R. Smith situation and how bringing in combo guards impacts their decision? Let us know in the comments section or follow and tweet us @KJG_NBA.
This article originally appeared on