Magic Wands: Orlando Magic vs. Washington Wizards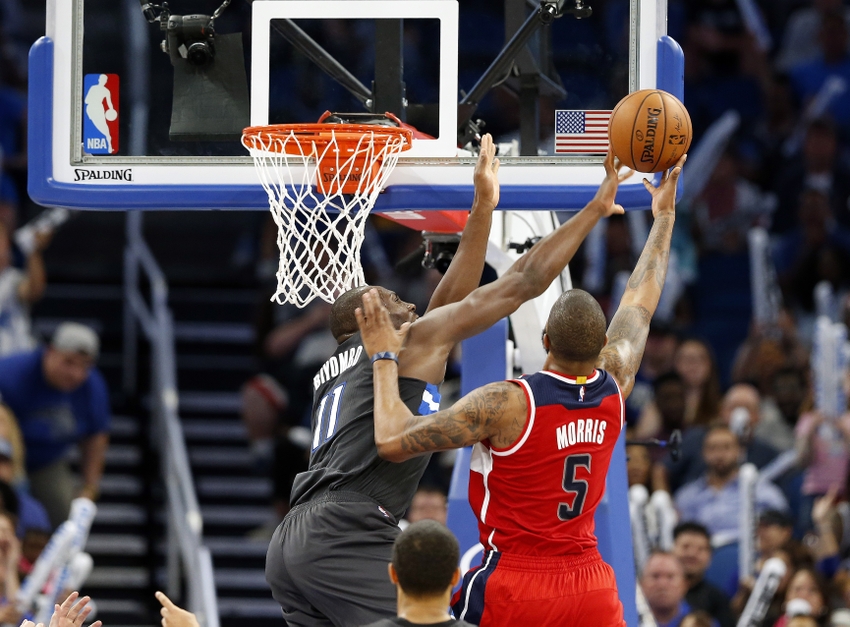 4-9

6-9
Time/TV: 7 p.m./FSFlorida
Line: Wizards by 2
Tickets: $10-$271 on SeatGeek
Season Series: Magic won 88-86 in Orlando on Nov. 5; Tonight in Orlando; Dec. 6 in Washington, D.C.; March 5 in Washington, D.C.
| | Pace | Off. Rtg. | Def. Rtg. | eFG% | O.Reb.% | TO% | FTR |
| --- | --- | --- | --- | --- | --- | --- | --- |
| Washington | 99.0 | 102.9 | 106.1 | 49.0 | 26.3 | 14.6 | 26.0 |
| Orlando | 96.7 | 95.0 | 102.2 | 45.4 | 23.7 | 14.1 | 24.2 |


1) The Orlando Magic are working to find the right pace both in transition and in the half court. So far, it has been inconsistent.
2) The Orlando Magic's net rating has them playing like a 19-win team rather than a 33-win team, John Schumann of NBA.com writes.
3) Jen Julie Smith of Wiz of Awes examines whether John Wall and Bradley Beal's lack of chemistry is affecting their play negatively.
4) Ric Bucher of Bleacher Report reports Washington Wizards head coach Scott Brooks called John Wall out in an early video session for some shoddy defense.
5) The Washington Wizards are going to extraordinary lengths to track Bradley Beal's health this season, Candace Buckner of The Washington Post writes.
6) Steve Kyler of Basketball Insiders says the Washington Wizards need to make a trade.
7) John Wall is scoring at a career-high level for the Washington Wizards this year, but Blaise Malley of Wiz of Awes suggests he start becoming more of a playmaker.
8) Both the Orlando Magic and the Washington Wizards are looking to get more from budding stars Bradley Beal and Nikola Vucevic.
9) Frank Vogel's impact on the Orlando Magic is certainly something for the team to be thankful for.
10) John Wall is doing a better job getting to the foul line this year despite fewer minutes, accepting a challenge from his coach, Jake Whitacre of Bullets Forever writes.
11) Phoenix Suns guard Devin Booker told the Orlando Sentinel he lobbied the Orlando Magic to take him in the Draft, even if it was a long shot at the time. It certainly provides a great what if for the team.
12) Ben Mehic of Wiz of Awes lists five things the Washington Wizards have to be thankful for.
13) Injured Washington Wizards center Ian Mahinmi returned to practice last weekend. He did not travel with the team to Orlando, but he hopes to return before the end of the month.
More from Orlando Magic Daily
This article originally appeared on