Magic Wands: Orlando Magic vs. Phoenix Suns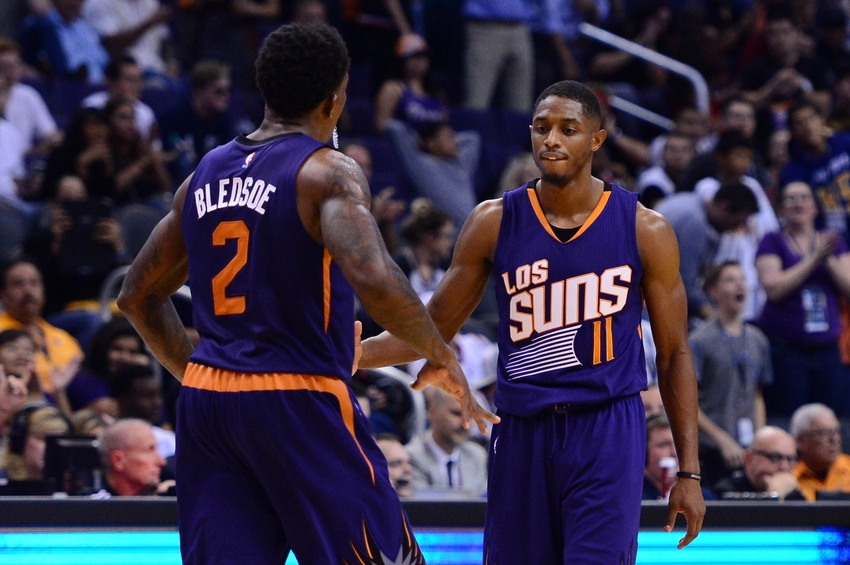 4-11

6-8
Time/TV: 7 p.m./FSFlorida
Line: Magic by 4.5
Tickets: $11-$98 on SeatGeek
Season Series: Tonight in Phoenix; March 17 in Phoenix
| | Pace | Off. Rtg. | Def. Rtg. | eFG% | O.Reb.% | TO% | FTR |
| --- | --- | --- | --- | --- | --- | --- | --- |
| Phoenix | 104.8 | 101.3 | 106.3 | 48.4 | 24.5 | 14.7 | 30.0 |
| Orlando | 96.7 | 95.7 | 102.5 | 45.8 | 23.8 | 14.3 | 24.2 |


1) The Eastern Conference is bad again, Brian Schmitz of the Orlando Sentinel writes. And that is good for the Orlando Magic.
2) Inconsistency has been the biggest plague to the Orlando Magic so far this season, our Alvaro Grullon writes.
3) The Orlando Magic have shifted their lineup and rotations. The crew at Orlando magic Daily answers some questions about what happens next in our regular roundtable.
4) The Phoenix Suns play at the fastest pace in the league, meaning the Orlando Magic must play stellar transition defense to keep up, Josh Robbins of the Orlando Sentinel writes.
5) With T.J. Warren still out with a minor head injury, expect to see the Phoenix Suns rely more on their three-guard lineup of Devin Booker, Brandon Knight and Eric Bledsoe, Paul Coro of the Arizona Republic reports.
6) Tyson Chandler is proving himself to be the Phoenix Suns' MVP so far, at least statistically, Brooks Ohman of Valley of the Suns writes.
7) The Orlando Magic's frontcourt is making a big defensive impact, John Denton of OrlandoMagic.com writes.
8) This Thanksgiving, Alan Williams is happy to chase his dream a little closer to home, Paul Coro of the Arizona Republic writes. The journeymen basketball player is playing in front of his hometown after a long career around the basketball world.
9) The league has caught up to Jared Dudley's unique playing style, Paul Coro of the Arizona Republic writes.
10) Both the Orlando Magic and Phoenix Suns will look to avoid turnovers heading into tonight's game.
11) Mario Hezonja may soon make up his own island of fans as congregants of the Church of Hezonja hope for their star's return to the rotation, Jason Concepcion of The Ringer writes.
12) The daughter-in-law of Orlando Magic owner Rich DeVos was nominated for President-Elect Donald Trump's cabinet Wednesday.
13) While the Phoenix Suns were in Washington, D.C., this week, they visited the new National Museum of African American History and Culture.
More from Orlando Magic Daily
This article originally appeared on