Magic Wands: Orlando Magic at Memphis Grizzlies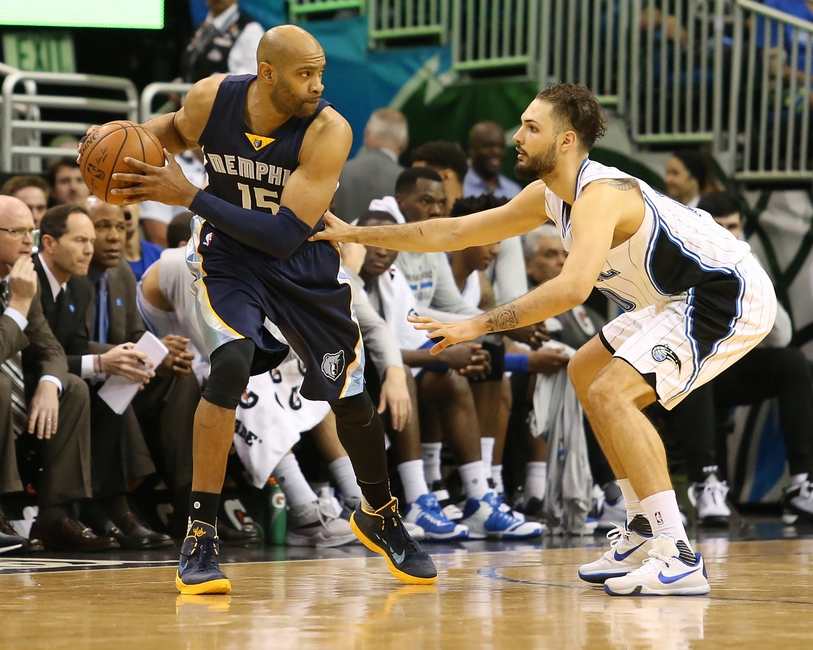 7-11

11-8
Time/TV: 8 p.m./FSFlorida
Line: Magic by 2
Tickets: $3-$78 on SeatGeek
Season Series: Tonight in Memphis; Dec. 26 in Orlando
| | Pace | Off. Rtg. | Def. Rtg. | eFG% | O.Reb.% | TO% | FTR |
| --- | --- | --- | --- | --- | --- | --- | --- |
| Orlando | 96.6 | 95.6 | 101.3 | 45.7 | 23.6 | 14.0 | 23.4 |
| Memphis | 95.2 | 99.7 | 101.7 | 47.5 | 22.7 | 14.6 | 28.8 |
1) It is too early for the Orlando Magic to shift course this early in the season. They still should wait things out while still seeking opportunity.
2) Nikola Vucevic's offense has been slow to develop so far for the Orlando Magic.
3) D.J. Stephens had the highlight of the preseason with his massive dunk in the opener against the Orlando Magic. He did not make the Memphis Grizzlies' final cuts and is now back in Europe trying to fight his way back. Ian Pierno of Beale Street Bears caught up with Stephens as he begins his season in Europe.
4) The Orlando Magic's lack of an All Star is holding them back, Muhammed Jumani writes.
5) Ryan Snellings of Beale Street Bears lists five free agents the Memphis Grizzlies should sign in Mike Conley's absence.
6)  Andrew Harrison made a big first impression, Ronald Tillery of the Memphis Commerical Appeal writes, in his first start at point guard, scoring a season high in the loss to the Toronto Raptors.
7) The Memphis Grizzlies put in a gutsy effort, but ultimately fell late to the Toronto Raptors on the road last night.
8) Rob Hennigan's situation in Orlando is not unique, Steve Kyler of Basketball Insiders writes. It is the nature of sports.
9) The Orlando Magic's best player, Aaron Gordon, is getting misused out of position. Joshua Cornelissen of Hoops Habit agrees with our Ryan Doyle it is time to move him to power forward.
10) Luke Duffy of Hoops Habit wonders if Elfrid Payton is running out of time with the Orlando Magic.
11) Taylor Buckley of Beale Street Bears is searching for the real Memphis Grizzlies.
12) I wrote for FanSided how the big man in the NBA is not dying, but merely evolving.
13) The Orlando Magic see a golden opportunity to get their first win in Memphis since 2008, Josh Robbins of the Orlando Sentinel writes.
More from Orlando Magic Daily
This article originally appeared on