Magic officially sign Jason Smith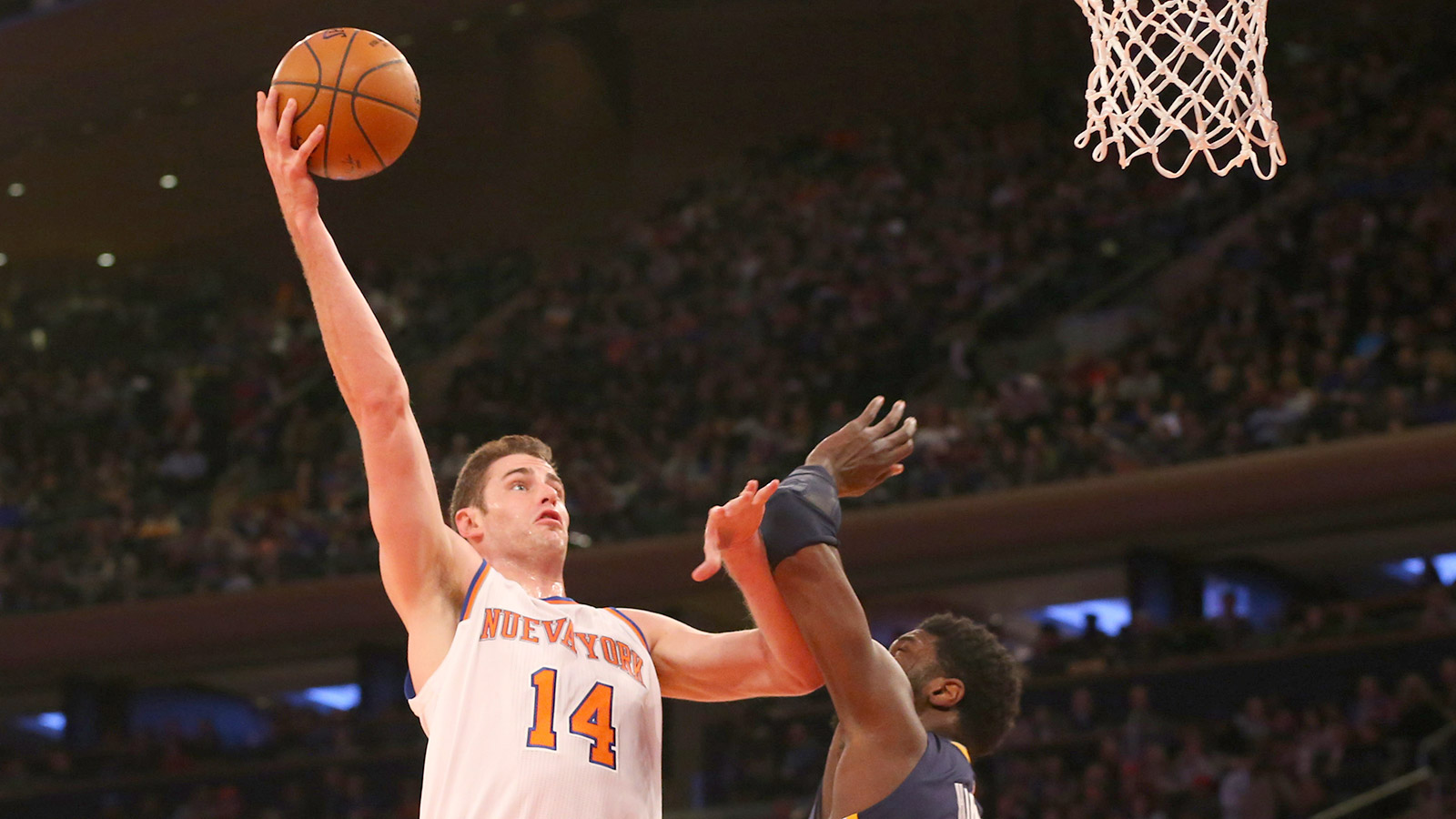 We knew the Magic would bring Jason Smith to Orlando on a one-year, $4.5 million deal during the NBA's moratorium period. Now, it's official.
From NBA.com:
Smith averaged 8.0 points and 4.0 rebounds per game for the Knicks this past season. He started to shoot threes near the end of the year, and if he can carry that trend into Orlando, he could become just another quality-shooting big man on the team's roster alongside Channing Frye and maybe Nikola Vucevic.
(h/t NBA.com.)
Photo Credit: Anthony Gruppuso-USA TODAY Sports
Smith, who had four double-digit scoring games and a season-best 25-point effort against Orlando last season, signed with the Magic on
Tuesday. The 7-foot, 240-pound Smith can play both power forward and center and he could make a push to be the Magic's starter on the frontline alongside center Nikola Vucevic.

"Didn't hurt,'' Smith said of his strong showings against the Magic last season. "This is a great arena to play in and the fans here are awesome and they support you no matter what. It's a great community and I look forward to getting next year started off with a bang.''

The Magic traded reserve center Kyle O'Quinn to the Knicks earlier this month when New York signed the restricted free agent to a lucrative offer sheet. Smith will compete with Channing Frye, Aaron Gordon, Dewayne Dedmon and Andrew Nicholson for minutes at the power forward position. Smith said knowing that he will be in a position to fight for a starting job made Orlando even more appealing to him.

"'d lie if I said, `no,' but yes,'' Smith said when asked if the opportunity to fight for a starting job factored into his decision. "I think we have a great group of bigs with Nik, Channing Frye and Dewayne Dedmon. It's a good group of guys who are going to go out and compete for that spot.''