Magic Johnson: LSU's Ben Simmons is best prospect since LeBron James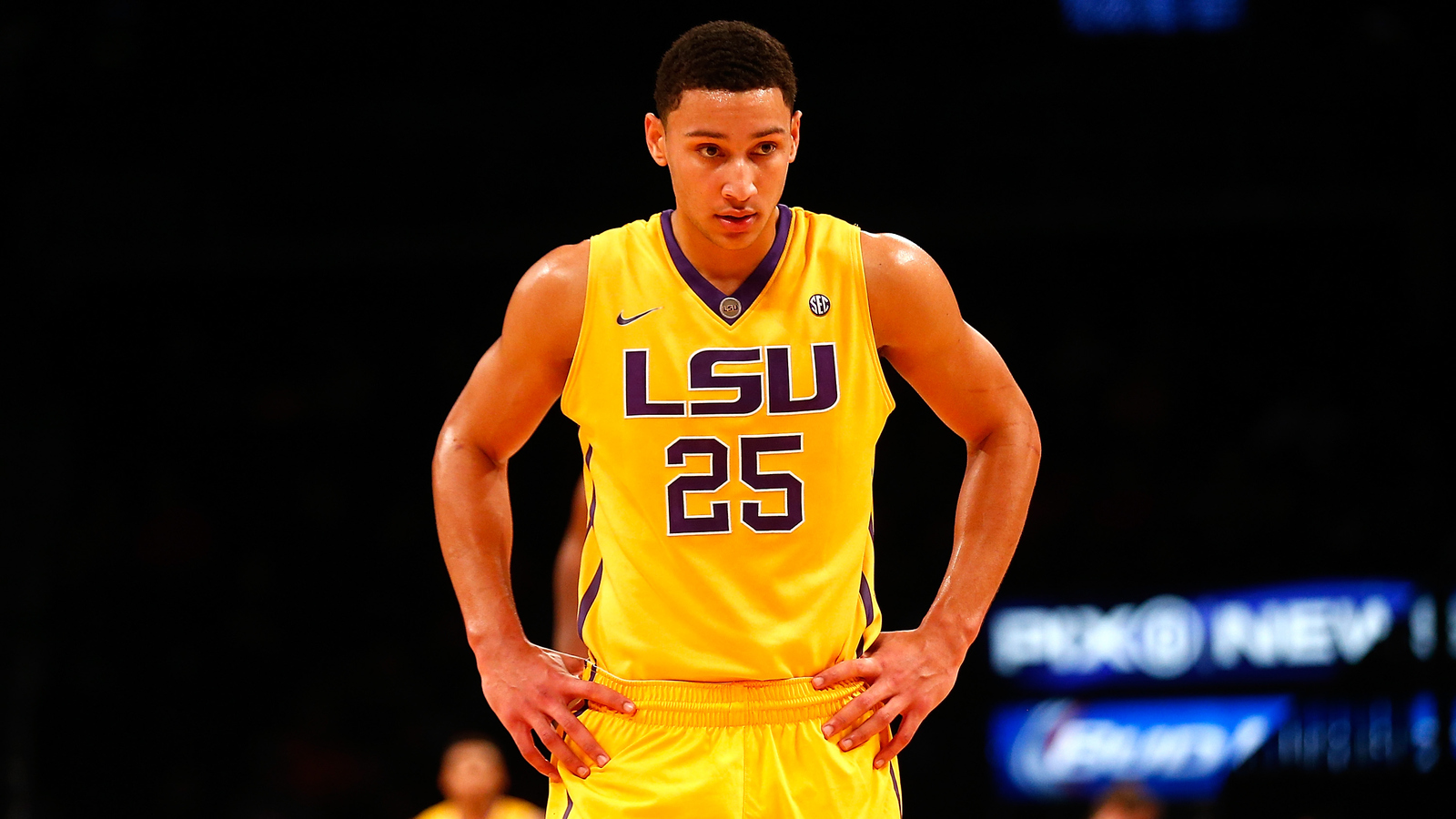 Earvin "Magic" Johnson has been known to make a hyperbolic claim or two on Twitter, but his latest comparison seems to hold some truth.
On Tuesday, Johnson took to Twitter to compare LSU standout freshman Ben Simmons to LeBron James, arguably the best player alive and one of the greatest players ever:
LSU's Ben Simmons is the best all around player I've seen since LeBron James came out of high school straight to the NBA!

— Earvin Magic Johnson (@MagicJohnson) January 6, 2016
Simmons is undeniably a once-in-a-generation talent, and has the production to match Johnson's claim. This season, the 6-foot-10, 240-pound forward is averaging 20.5 points, 13.1 rebounds and 5.4 assists. Should he enter the 2016 NBA Draft, he's the obvious favorite to go No. 1.
To be clear, though, it doesn't seem like Johnson is saying Simmons is as good or will be as good as James — he's just saying Simmons is the best all-around player since James entered the league out of high school in 2003. There's a difference.
As to whether he's the most tantalizing draft prospect since James, there's a strong case to be made (though Kevin Durant, Anthony Davis and perhaps a few others would like a word).
But it's far too early to suggest Simmons will be the next LeBron, or anywhere near as good. James is already a top-10 player of all-time (or top-15, depending on your sensibilities), with a peak that perhaps only Michael Jordan could match.
Ironically, a lot of people have also compared Simmons to Magic Johnson (who James has often been compared to, as well). Both James and Johnson came in and were elite players right away, which is a lot of pressure to live up to as a rookie — even a No. 1-overall pick.
However, Johnson believes Simmons can do it, claiming any team that drafts him will be lucky to get an impact player from Day 1:
Whatever team selects Ben Simmons, will be getting a player that will have an immediate impact on their squad!

— Earvin Magic Johnson (@MagicJohnson) January 6, 2016
One can only assume Johnson hopes Simmons follows in his footsteps and wears purple and gold at the next level, too.