Lakers reportedly agree to 4-year, $64 million deal with ex-Cav Timofey Mozgov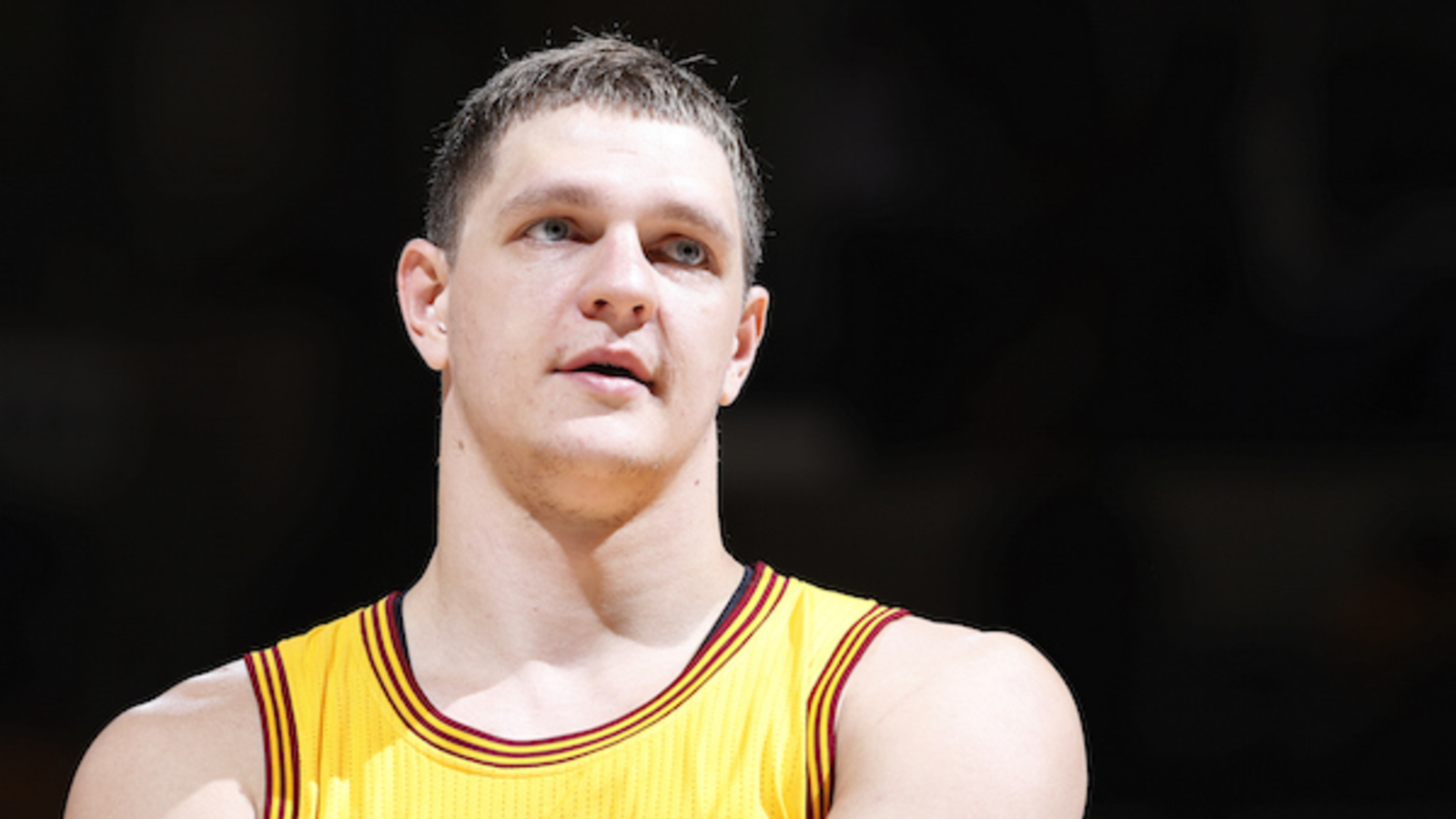 The Los Angeles Lakers appear to have made their first move in free agency, but it's probably not the player Lakers fans were hoping for.
The Lakers have agreed to a four-year, $64 million contract with former Cavaliers center Timofey Mozgov, according to multiple reports.
Yahoo Sports was the first to report the news.
.@WojVerticalNBA: Lakers, Timofey Mozgov have agreed to four-year, $64 million deal.

Live: https://t.co/92ODzkg0ai

— The Vertical (@TheVertical) July 1, 2016
No deal can be signed until July 7, the day the signing moratorium ends.
Mozgov started only 48 of the 76 games he played in last season with the Cavs, averaging 6.3 points and 4.4 rebounds. He fell out of the rotation when the playoffs began, averaging just 5.8 minutes during the Cavs' run to the title.
The Lakers have ample cap space — roughly $55 million — this summer, thanks in large part to Kobe Bryant retiring. Los Angeles is expected to be aggressive this offseason, but it's still unclear if the team will land one of the more marquee free agents that the franchise used to acquire.
The Lakers are coming off their worst season in franchise history, going 17-65 — their third consecutive campaign with less than 30 wins. The franchise is trying to rebuild through the draft, selecting Brandon Ingram with the second pick this year. It's the second consecutive year the Lakers have had a top 3 pick, taking D'Angelo Russell with the third pick last year.
Mozgov, soon to be 30, made an immediate impact when he was acquired by the Cavs from the Nuggets in the middle of the 2014-15 season. He averaged 10.6 points and 6.9 rebounds in 46 games, helping Cleveland reach the Finals. He excelled against the Warriors in that series, averaging 14 points and 7.5 rebounds as the Cavs lost in six games.
Mozgov's role was reduced when the Cavaliers hired Tyronn Lue to replace David Blatt as head coach. Lue wanted to push the pace, something that would be difficult to do with the 7-1, 275-pound big man in the middle. Lue turned to Tristan Thompson to man the middle, giving the Cavaliers more quickness in the front court.