Los Angeles Lakers Success Pushing Pick To Philadelphia 76ers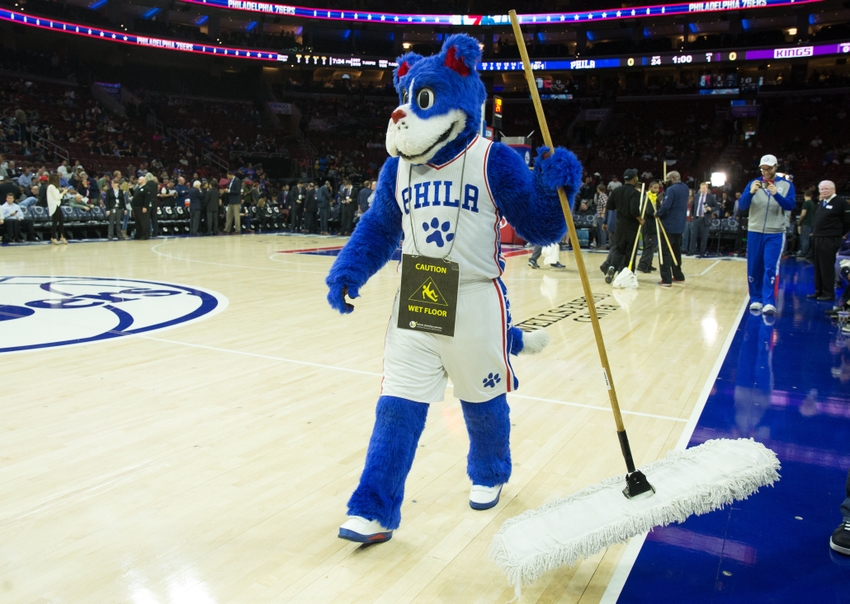 A surprising fast start for the Los Angeles Lakers has some anticipating post season play.  However that plays out, their success virtually guarantees pushing their first round draft pick to the Philadelphia 76ers
The Los Angeles Lakers stand at 9-10 in the early stages of the NBA season. The Lakers' defense has slid even further into a state of porousness. Conversely, the teams pedestrian offense from a year ago has improved to the tune of averaging 10 points per game more. Is this sustainable? Very possibly, as the improvement has come from a team shooting 41.4 percent last season to 45.8 percent this year. Much of that improvement came simply by retiring Kobe Bryant's 35.8 percent shooting. And all of this is good news to the Philadelphia 76ers.
But why the interest from a Philadelphia 76ers writer?  Well, the Philadelphia 76ers have been linked to the Los Angeles Lakers for several years now.  The 76ers hold the rights to the Lakers first round pick of the 2017 NBA Draft if it falls outside of the top three.  Right now, that looks like a virtual certainty.
As of today, November 30, 2016, the Los Angeles Lakers would fall out of the playoff picture, but not by much. In fact, the Lakers have landed for now tied for 16th in the NBA. That places the odds of the Lakers keeping their pick at less than 2 percent.
But if the Lakers remain within a record of .500, the pick that conveys to the 76ers would likely be in the 10-15 range of that 2017 NBA Draft.  While there is plenty of talent to choose from in the upcoming draft, the odds of picking an NBA starter go down as the slot descends.
Pour Me A Tall Cold Draft
Ideally, the Lakers struggle as the season progresses, land a pick in the 4-10 range, and then say farewell as the Philadelphia 76ers take possession.  That ideal situation would likely give the Philadelphia 76ers two top ten picks in the 2017 NBA Draft, the year after landing the top pick in the 2016 NBA Draft.
While the NBA continues to focus on today, the juggernaut of former president Sam Hinkie's reign continues to enhance the probability of the Philadelphia 76ers finding significant talent for a run at post season in the future.  Additionally, the 76ers hold two second round draft picks, and the rights to swap first round picks with the struggling Sacramento Kings.  That places the 2017 NBA Draft with nearly as much significance as the 2016 NBA Draft.
Today, the Philadelphia 76ers have begun to build their core upon the shoulders of Joel Embiid and Ben Simmons.  Perhaps the team can add Dario Saric, Nik Stauskas, and Jahlil Okafor to their ranks.  But there will be plenty of room for more contributors.
And as the Lakers continue to flirt with .500, the Philadelphia 76ers will have one more opportunity to find one.
More from The Sixer Sense
This article originally appeared on