Lakers' Hibbert says he's adapting to NBA's small-ball obsession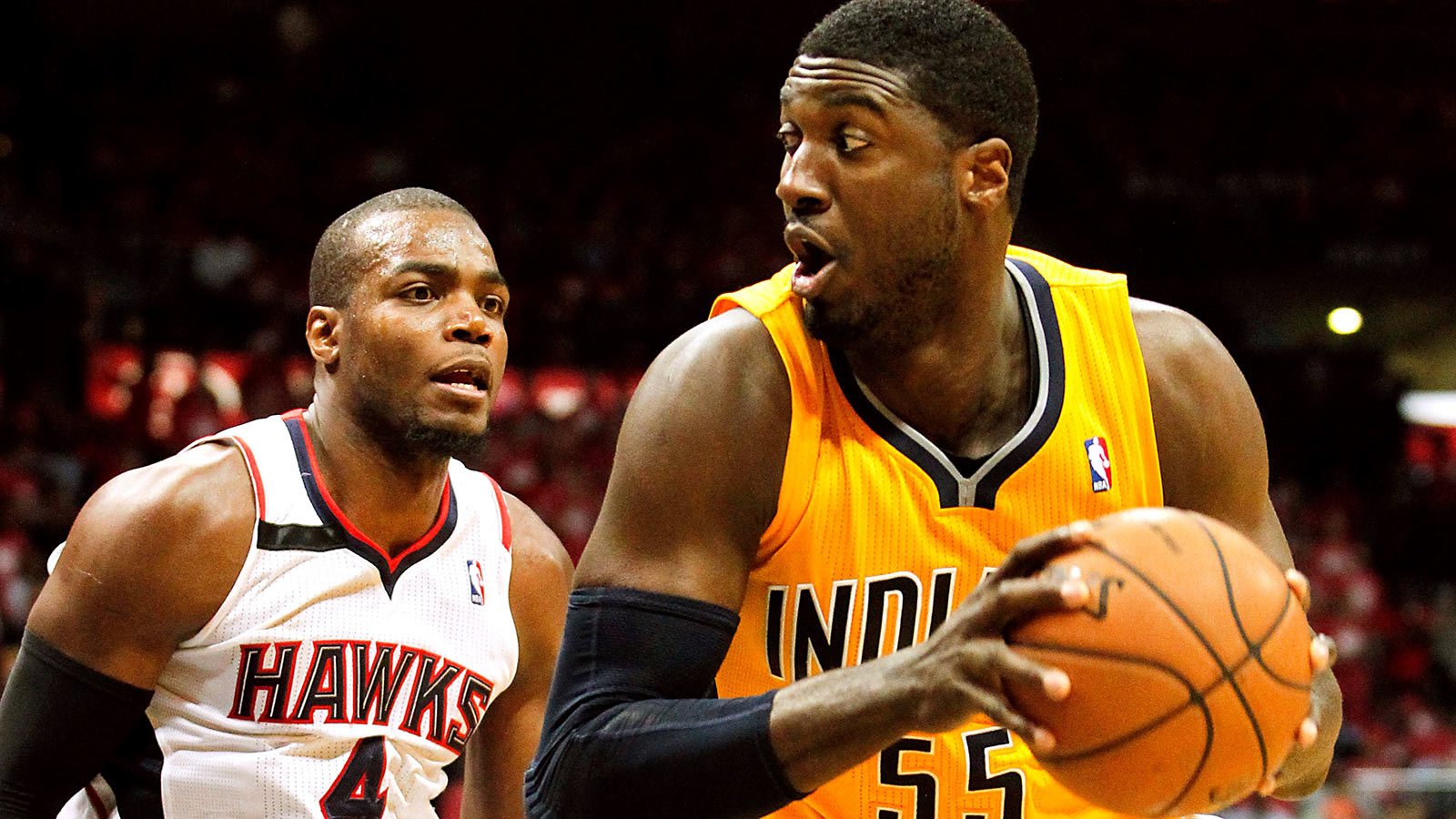 Just like many other professional sports and high-end competitive endeavors, the NBA is cyclical. What is en vogue today won't be the strategy du jour of tomorrow, which in turn will beget tactical modifications that continue to change the league. Teams innovate; other teams respond. It's the nature of the business.
And with the Golden State Warriors winning an NBA title thanks to small-ball, many basketball observers are positing that going small is the current future of the league. Los Angeles Lakers center Roy Hibbert hears the whispers, and he told the Los Angeles Times that he's preparing for a league in which a lumbering big man can't get on the floor:
On the other hand, Hibbert consulted a nutritionist a few months ago and lost 14 pounds, getting down to 268.
"I saw how the trend was going with big guys in the NBA with how Golden State won," he said. "I started changing a little bit."
According to the Times' Mike Bresnahan, Hibbert isn't radically changing his offensive game in order to better fit with small ball. Don't expect the former Indiana Pacers big man to start flinging 3-pointers. But he is working to be more mobile.
And the Lakers don't need Hibbert to become an offensive behemoth. The team should have plenty of firepower on that end. It's all about defense with the newest center to wear purple and gold. If he can move a little easier and be in position a step sooner, all the better.
(h/t Los Angeles Times)
MORE NEWS:
Want stories delivered to you? Sign up for our NBA newsletters.