NBA scout: Lakers need to prioritize youth over veterans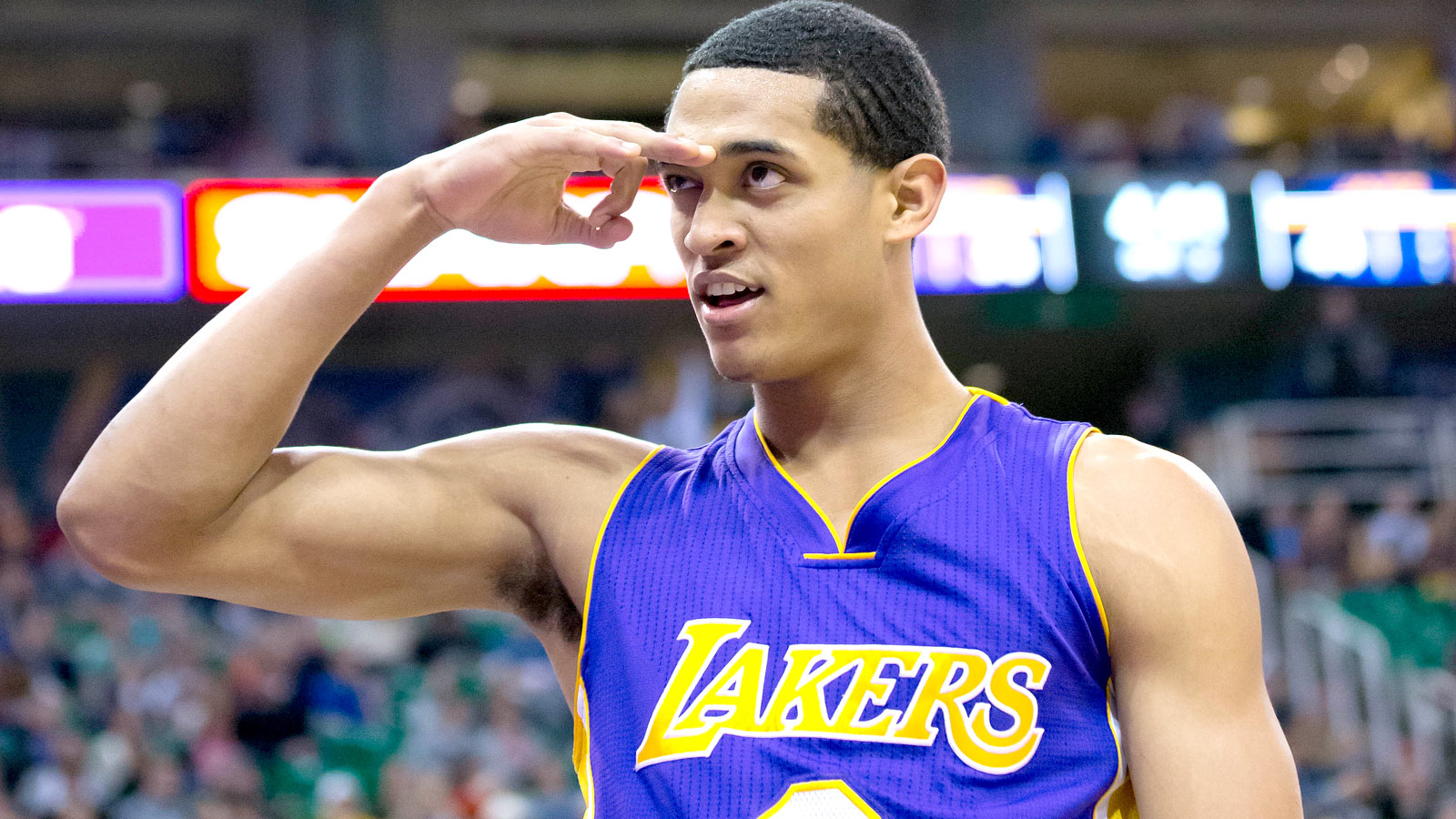 Sports Illustrated recently spoke with several anonymous scouts to get the inside scoop on all 30 teams heading into the 2015-16 NBA season.
The Los Angeles Lakers are among the most intriguing teams heading into next season because of their young core of D'Angelo Russell, Julius Randle and Jordan Clarkson. Can any of the three develop into foundational stars? Two of the three? All of them? How good can they be?
Perhaps the biggest question, however, will be just how much the trio will play.
Lakers coach Byron Scott has been known to prefer veteran players, and with the Lakers in win-now mode in theory — despite their obvious lack of talent — one scout worries Scott may play veterans over the young guns, which would be a mistake:
The last sentence is the most troubling. This Lakers roster is bubbling with offensive potential. Russell looks like he can eventually be an elite floor general. Randle has point forward written all over him. Clarkson is a semi-efficient gunner. And that's before mentioning Kobe Bryant, Lou Williams and Nick Young. This team can keep up with anyone offensively on any given night.
But defense is the issue. Roy Hibbert will help … a lot. But he alone is not enough to anchor a good defense, or even an average defense at that. This roster is severely lacking in defensive talent and it will cost them games, just like it did last season.
If that's the case, it's in the franchise's best interest for Scott to let the young guys run wild and gain valuable on-court experience. The team may lose a few more games, but that will only help their cause — they lose their 2016 first round pick to Philadelphia if it falls out of the top 3 — if anything.
"They're still going to be really, really bad. I don't see Roy Hibbert, Brandon Bass and Lou Williams as game-changers. The Lakers are in an identity crisis… Their focus should be on their young guys. That means D'Angelo Russell, Julius Randle and Jordan Clarkson are the priorities. I'm worried that Byron Scott will ride the veterans instead and it goes down as a lost year. Scott has a lot of loyalty to Kobe Bryant and the organization… Kobe's presence and knack for scoring and the attention he draws still make him a plus player, even if his stats have fallen off a bit. Nobody else on that roster strikes fear in your heart… My main question with Russell is whether he can make decisions at this level. There's a big difference between being a good highlight passer and really running an entire offense. You need to know the playbook and understand when to involve your big guys, when to step forward yourself… Williams only makes their picture cloudier. He's good enough to take minutes from Clarkson, and that harms the long term while not adding a ton in the short term… Randle is the biggest question. People saw a lefty who has a knack for scoring on the block, and they wanted to call him Zach Randolph. But Randle hasn't done anything yet to say he's headed in that direction. There's some real bust potential. He needs to become a good scorer in isolation because he can't shoot three-pointers or make plays for others, and he's not a defensive lockdown guy… I don't see a single plus defender on the roster besides Hibbert."