Kobe Bryant tells Dwyane Wade's son he needs to shoot more to be like 'Uncle Kobe'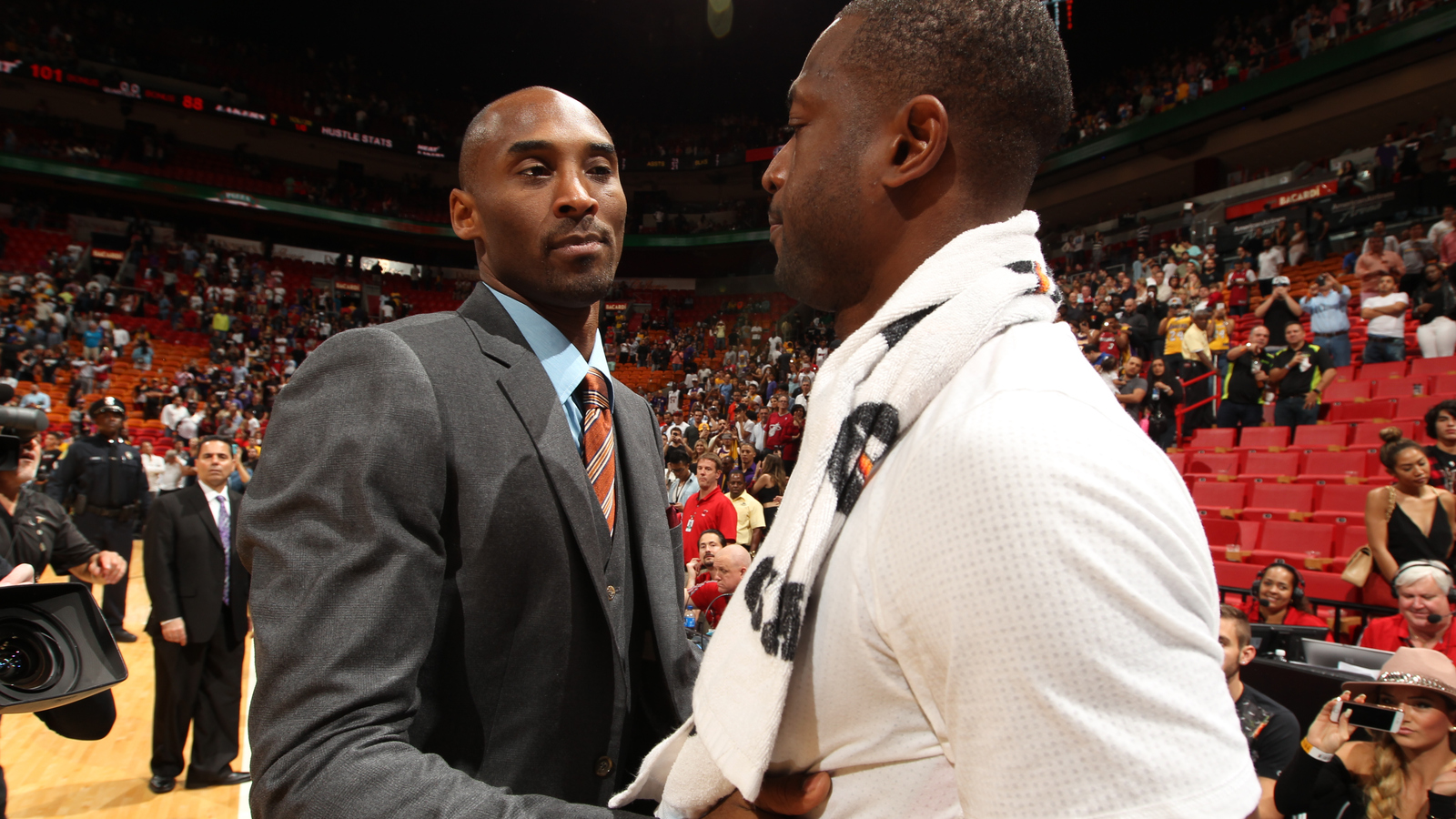 Los Angeles Lakers superstar Kobe Bryant has some simple advice for those who want to play like him: Shoot more.
After the Lakers' 101-88 loss to the Miami Heat on Tuesday — which Bryant sat out because of back soreness — Bryant spent time talking with Dwyane Wade and his son, Zaire. Bryant asked Wade about Zaire's basketball skills, and Wade said he didn't shoot enough.
Bryant, ever the defiant offensive player, told Zaire that if he wants to play like "Uncle Kobe," he needs to change his ways, according to Baxter Holmes of ESPN:
Kobe passing some wisdom to Wade's son: pic.twitter.com/07fFsYUkGW

— Baxter Holmes (@BaxterHolmes) November 11, 2015
If there was ever an interaction that summed up Bryant's career, this would be it. His remedy to most of his problems has been to just shoot more, but you can't argue with the results throughout his illustrious 20-year career.
You should listen to Uncle Kobe, Zaire.
(h/t Bleacher Report)