Metta World Peace avoids cut, makes Lakers roster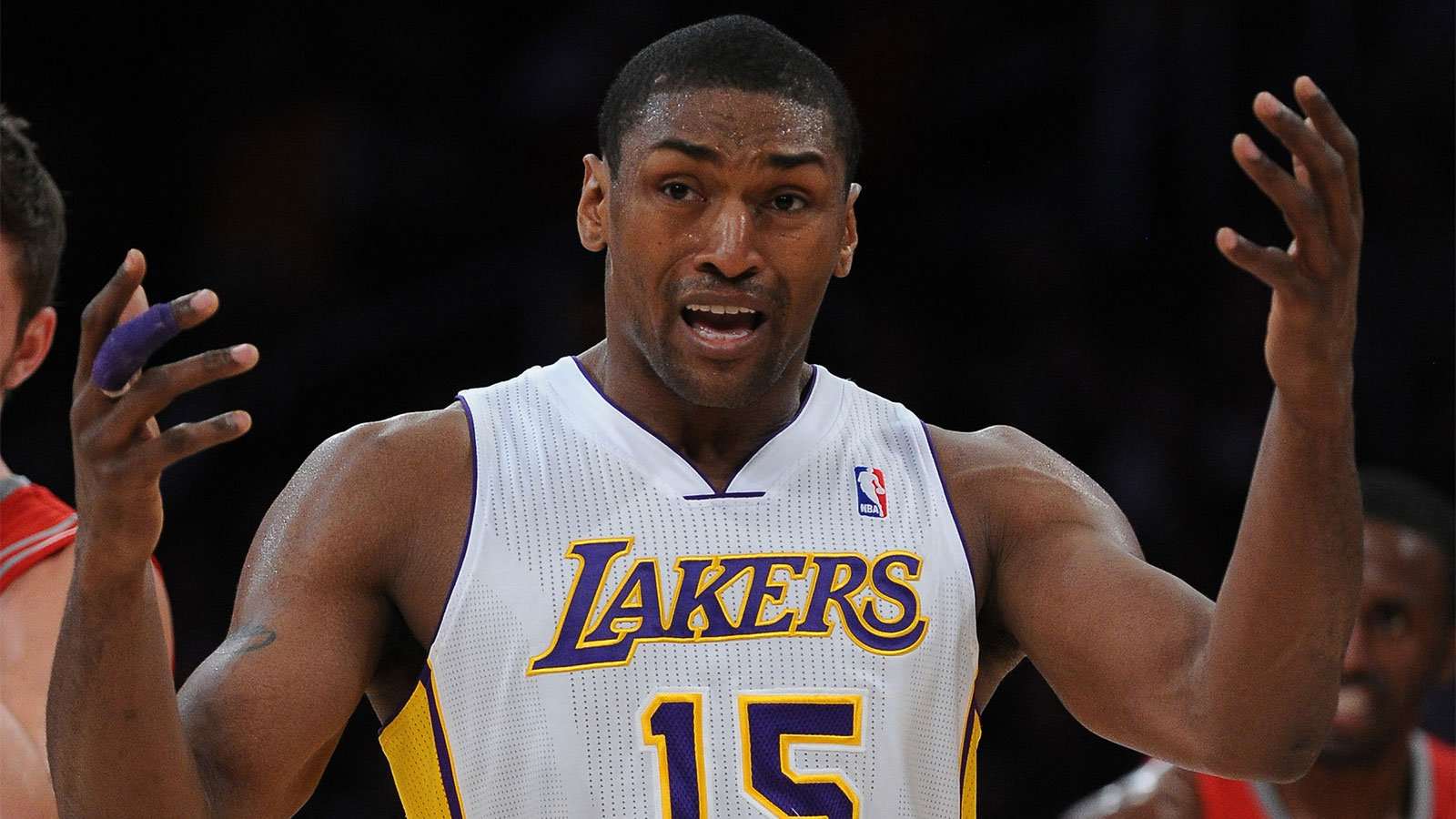 The Los Angeles Lakers are giving Metta World Peace a chance, choosing to keep the 35-year-old forward over second-year guard Jabari Brown for the team's 15th roster spot, as first reported by Yahoo Sports.
Neither player projected to play much this season, so the Lakers valued World Peace's veteran leadership, ties to the franchise's glory days and budding friendship with second-year forward Julius Randle.
While Brown might be the better player currently, the Lakers have a long-term plan to transition World Peace to an assistant coaching role, according to Yahoo Sports. The move also makes sense because the Lakers' backcourt — D'Angelo Russell, Jordan Clarkson, Lou Williams and Marcelo Huertas — is loaded, while their wing position — Kobe Bryant, Nick Young and Anthony Brown — is scarce on depth and defensive ability.
World Peace can still defend slower wings and most power forwards, but his playing time will likely fluctuate based on his 3-point shooting. World Peace is a career 34.1-percent shooter from deep, and hasn't shot a league-average rate since 2010-11.
Brown averaged 12 points, 2.1 assists and 1.9 rebounds in 19 games with the Lakers last season after being called up from the Los Angeles D-Fenders of the NBA Development League. According to Yahoo Sports, several teams are interested in him.