'I put the ice in nicest': Kobe Bryant's short and oft-forgotten rap career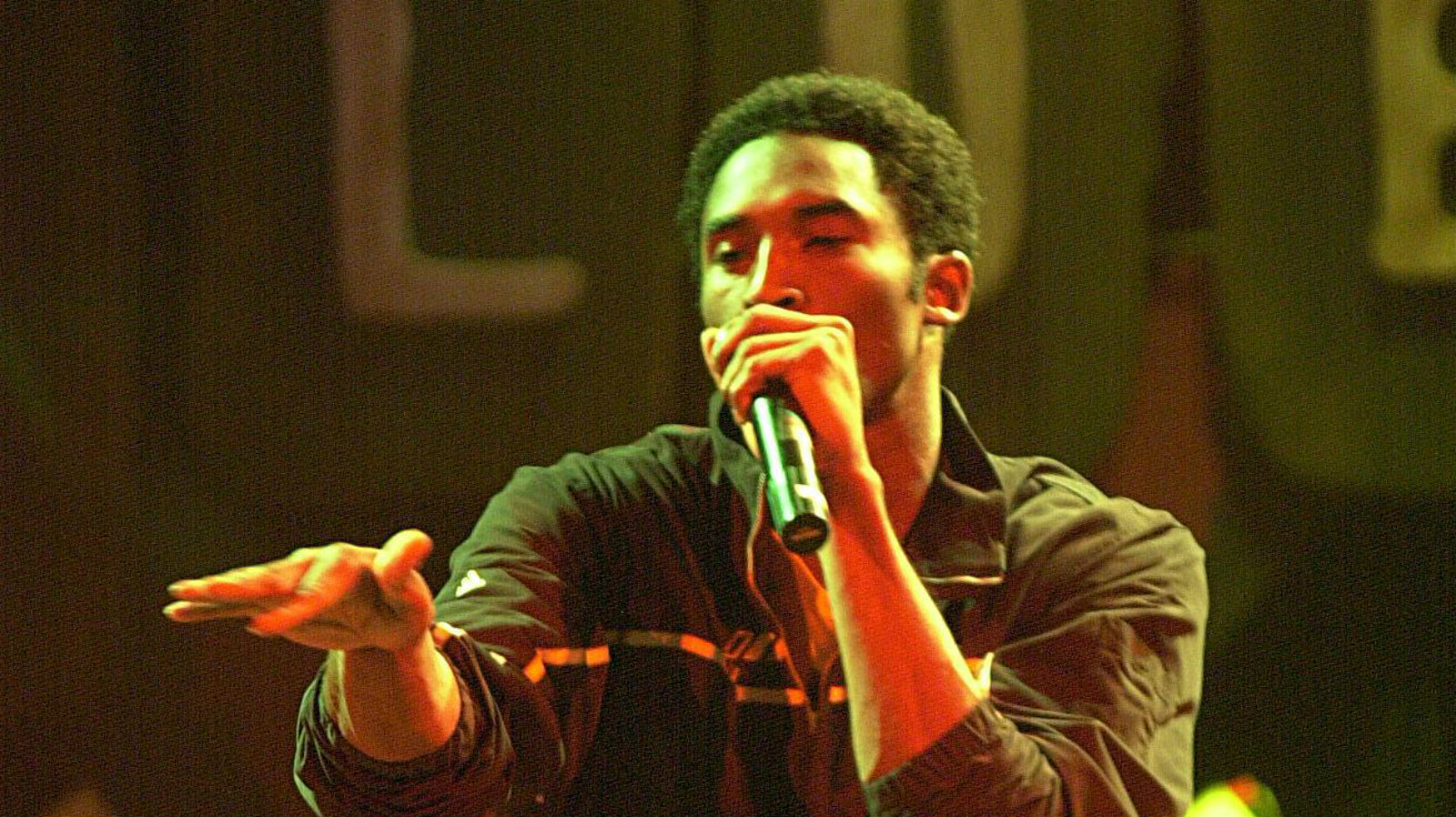 Players Tribune editorial director Kobe Bryant will take the court for the final time when the very bad Los Angeles Lakers take on the marginally better Utah Jazz at the Staples Center on Wednesday night. He will play all of the minutes, shoot infinite shots, make at least a few of them, there'll probably be a tear-jerking tribute video, and, fingers crossed, Brandy will sing the National Anthem.
As the fans cheer and the rose petals fall and teammates new and old congratulate him on his illustrious, two-decade career, there's a good chance none of the highlights will include that time he rapped in Italian at All-Star Weekend in 2000.
To understand exactly how we got to this point, we have to go back to two years before.
With his basketball career ramping up and his #brand taking off, Sony was really trying to make MC Kobe Bryant happen starting the summer of 1998, during which Bryant lived with Steve Stoute, the biggest of big time record execs. Grantland's Thomas Golianopoulos did a deep-dive into this strange period back in 2013:
Coming out of Philly, Bryant had been steeped in hip-hop culture, but rapping had always just been something to do when he wasn't hooping. He was big into lyrically lyrical rappity rap rap and counted Canibus as a major influence. He was also one-sixth of a rap group called CHEIZAW, a phonetic spelling and acronymization of "Chi Sah," the name of a gang in a Shaw Brothers kung fu film called "The Kid With the Golden Arm." The exact meaning of CHEIZAW is unintentionally hilarious, again, courtesy of Golianopoulous:
With the enormity of Will Smith's success, Sony decided to steer Bryant away from RILL hip-hop and onto the pop route. And given a 20-year-old Bryant's all-consuming need to be liked at the time, he went along. What was going to be a CHEIZAW posse album had turned into a more-marketable Kobe Bryant solo album, and with the right single and a big enough marketing push, "Visionz," due out the spring of 2000, was going to be Bryant's "Big Willie Style."
Only "K.O.B.E" wasn't anywhere close to being the right single. It was an unmitigated disaster.
He sounded like a Smart & Final Cam'ron, and for whatever reason, Sony chose to tap Tyra Banks for the hook when Bryant's high school prom date Brandy wasright there. The reviews following that stilted All-Star Weekend performance were as swift as they were unmerciful, the album was subsequently shelved, and ultimately, Bryant was dropped from the label.
It's worth adding that there was an equally comical second single called "Thug Poet" that used the "Who Shot Ya?" instrumental, and could've gone right next to "Nice to Smush Parker" on an album titled "Things I Am Not." Jokes aside, there's something about it that feels almost performatively bad.
He thought about saying "I put the ice in nicest" and then actually said it.
After flopping with Sony, Bryant tried to make a go of it on his own by starting Heads High Records, but that eventually went belly up too. Thus concluded the weird tale of Kobe Bryant The Rapper, which is destined to be an illegible footnote in a long and fabled career, much like the strange "Jewelz" chapter of the Allen Iverson story or Jerry Rice's ill-fated attempt at pro golf.
But we still have the hilarious image of a future Hall-of-Famer bouncing around on stage, clad in a baggy patent leather suit and a leopard print kufi, rhyming "cash" with "cash" and "rich cash," and praise be, we can laugh about that forever.