Byron Scott is considering starting Kobe Bryant at small forward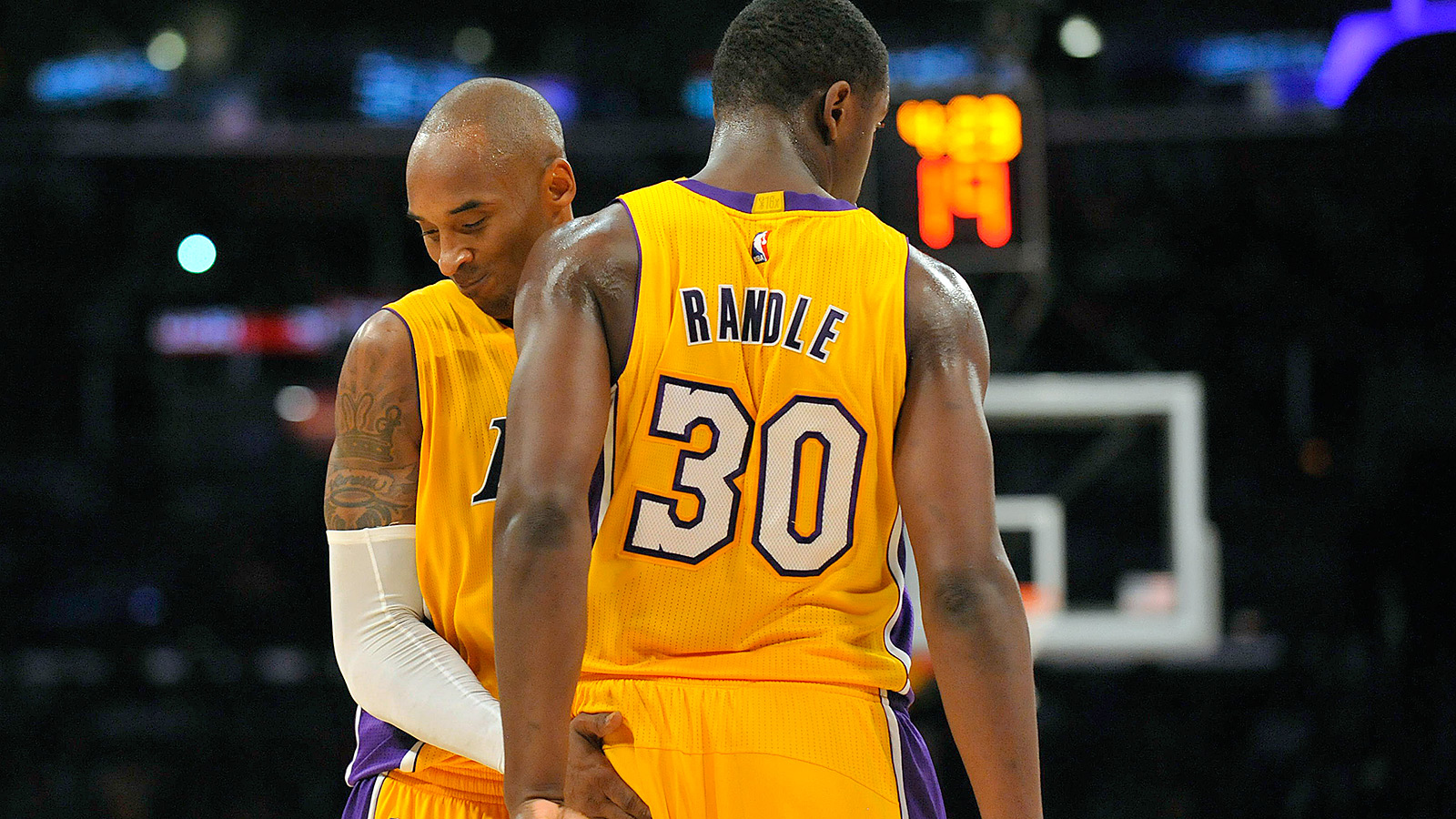 It looks like Los Angeles Lakers fans may be getting their dream lineup this season.
Though coach Byron Scott has yet to commit to any one lineup — though one can assume Kobe Bryant and Roy Hibbert are locks in the starting lineup — he deployed the most promising five-man unit the purple and gold can assemble: D'Angelo Russell at point guard, Jordan Clarkson at shooting guard, Bryant at small forward, Julius Randle at power forward and Hibbert at center.
"I think the more those guys can play together, the better," Scott said, according to the Orange County Register. "I'm going to try that out this first week, see how it goes and then I'll start mixing and matching a little bit more. It looked good."
There has been speculation as to how much playing time Scott would give the two rookies, Russell and Randle (still basically a rookie), and whether Scott would go with veterans — perhaps Brandon Bass over Randle and Nick Young or Metta World Peace over Russell or Clarkson — to emphasize winning right away.
Though Bryant has said he's played small forward for "10 years" or so, the switch up a position would be an adjustment for him. He would have the ball in his hands less, and would focus on spotting up off the ball, cutting and coming off screens to get open, and posting up. He already does all those things, but they generally take a backseat to him handling the ball at the top of the key and basically running the show as the point.
Now, the Lakers would two other point guards out there with him (Clarkson is more of a 1 than a 2), and a point forward in Randle.
"These guys can handle the ball and make incredible decisions and make plays," Bryant said. "Makes it a lot easier."
There's no guarantee this is the lineup we'll see on opening night, but it has the most potential by far.