Report: Lakers' Randle working with World Peace, might not start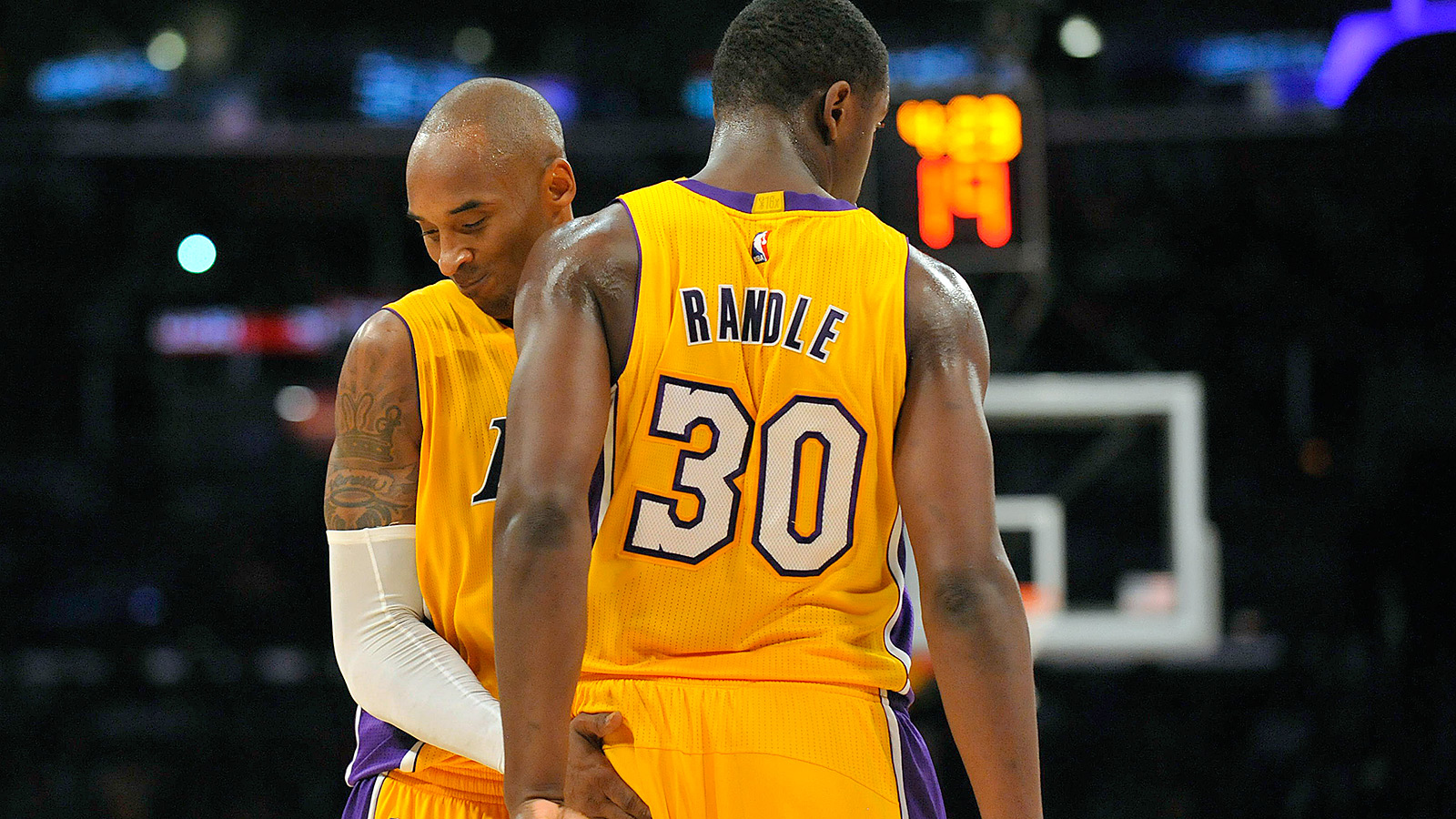 With such a young roster, one might naturally assume that the Los Angeles Lakers would do everything possible to get its prospects as much playing time as possible. But coach Byron Scott reportedly isn't sure if Julius Randle will be his team's starting power forward for the 2015-16 season.
In a lengthy Q&A with Bill Oram of the OC Register, Scott made it clear that he's not ruling out Randle as a starter. Instead, he's considering what the best way to bring Randle along will be:
"I won't throw these guys out in the fire unless I think they're ready. No matter if they were the second pick or the 46th pick.
"Q. Should we take that to mean Julius won't start right away?
"A. You should take that to mean that Julius has developed nicely, and I'm waiting to see when he can go a full practice every day for the next two weeks. That means training camp throughout the preseason games. And then we'll go from there."
Scott also told Oram that Randle has been working out with Metta World Peace, despite uncertainty about whether the former Laker will be back with the team next season. By practicing against World Peace, one of the strongest wing defenders in recent NBA history, Randle is showing what he's got and giving Scott something of a measuring stick.
Said Scott on World Peace, "He's still in great great shape his body looks fantastic and he's been great as far as seeing him running up and down the floor."
If Randle doesn't start, the Lakers could be in trouble. The team signed veteran Brandon Bass this summer, and Scott is known to trust veterans. Yet Bass' ceiling is much lower than that of Randle; starting the veteran might result in a couple more wins this season, but at what cost?
(h/t OC Register)
MORE NEWS:
Want stories delivered to you? Sign up for our NBA newsletters.