Report: Lakers clear Clarkson to play for Philippines — for now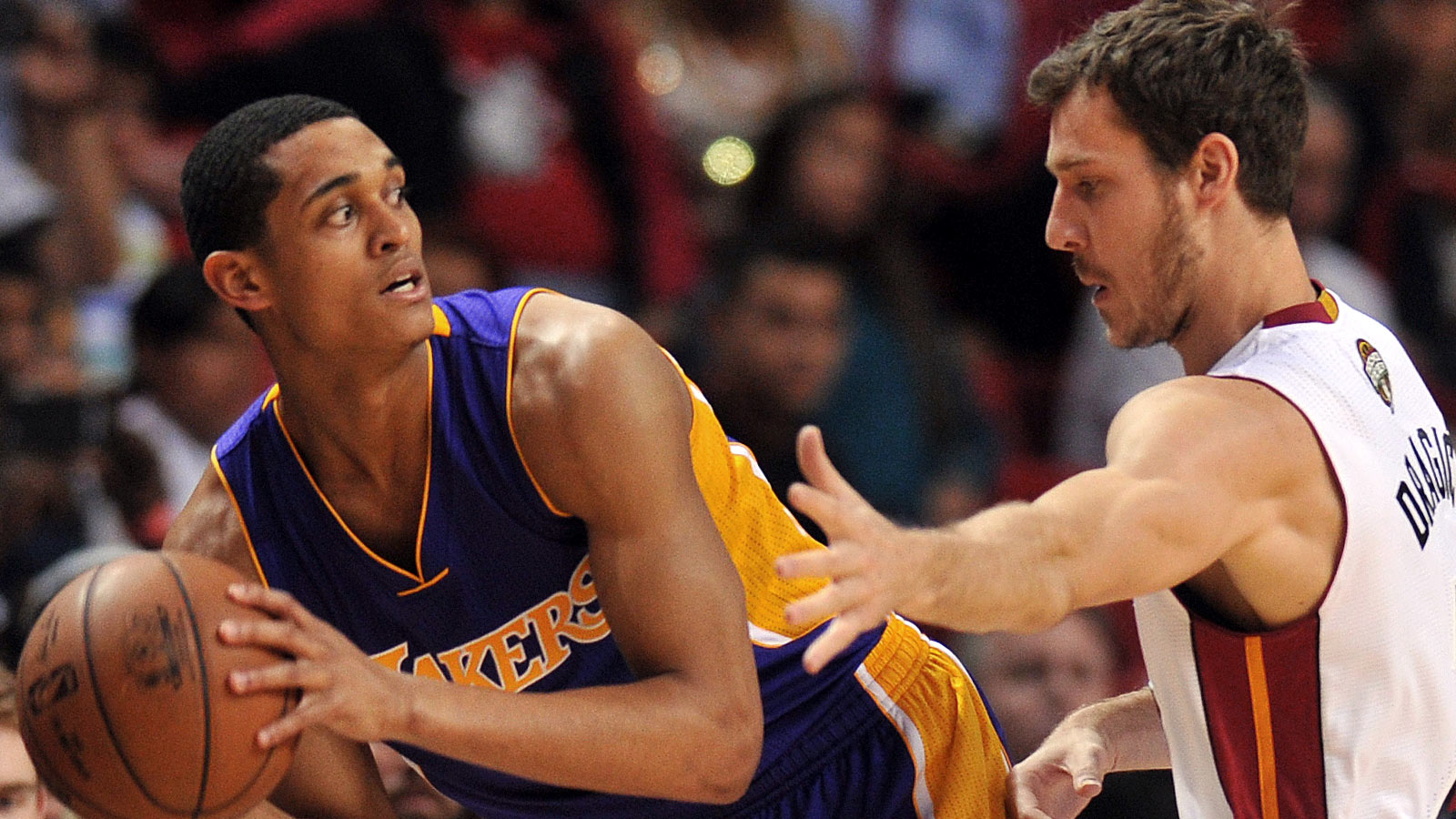 One of the final hurdles between Los Angeles Lakers guard Jordan Clarkson and an appearance with the Philippine national team has been cleared. But that doesn't mean Clarkson will be able to lead the Philippines in the upcoming FIBA Asia tournament.
According to the Manila Bulletin, Lakers P.R. vice-president John Black said via email:
"Per the collective bargaining agreement between the NBA and the Player's Association, as long as national team play does not interfere with team requirements and there are no injury issues, it is up to the players whether or not to play. Our players must be in Los Angeles on September 28, so as long as he would be back by then, we would have no objection to Jordan playing in the event up until that date."
While that's good news for the Philippine basketball team, it's not quite as good as they might have hoped. The 2015 FIBA Asia championships begin on September 23 and run through October 3, meaning Clarkson would only be available for half of the tournament at best. There are also questions about whether Clarkson will suit up for the Philippines in the first place. His father has classified the possibility of playing for the national team as he enters a contract year in the NBA as not a "logical or sound business decision." Clarkson, in turn, said that his father is simply looking out for what's best for his son.
The Digital Journal also reports that Clarkson has not received official clearance from FIBA to play for the Philippines. Clarkson holds a Philippine passport (his mother is Filipino), and there is an expectation that he will be cleared to play by FIBA, according to the Journal.
(h/t Manila Bulletin)